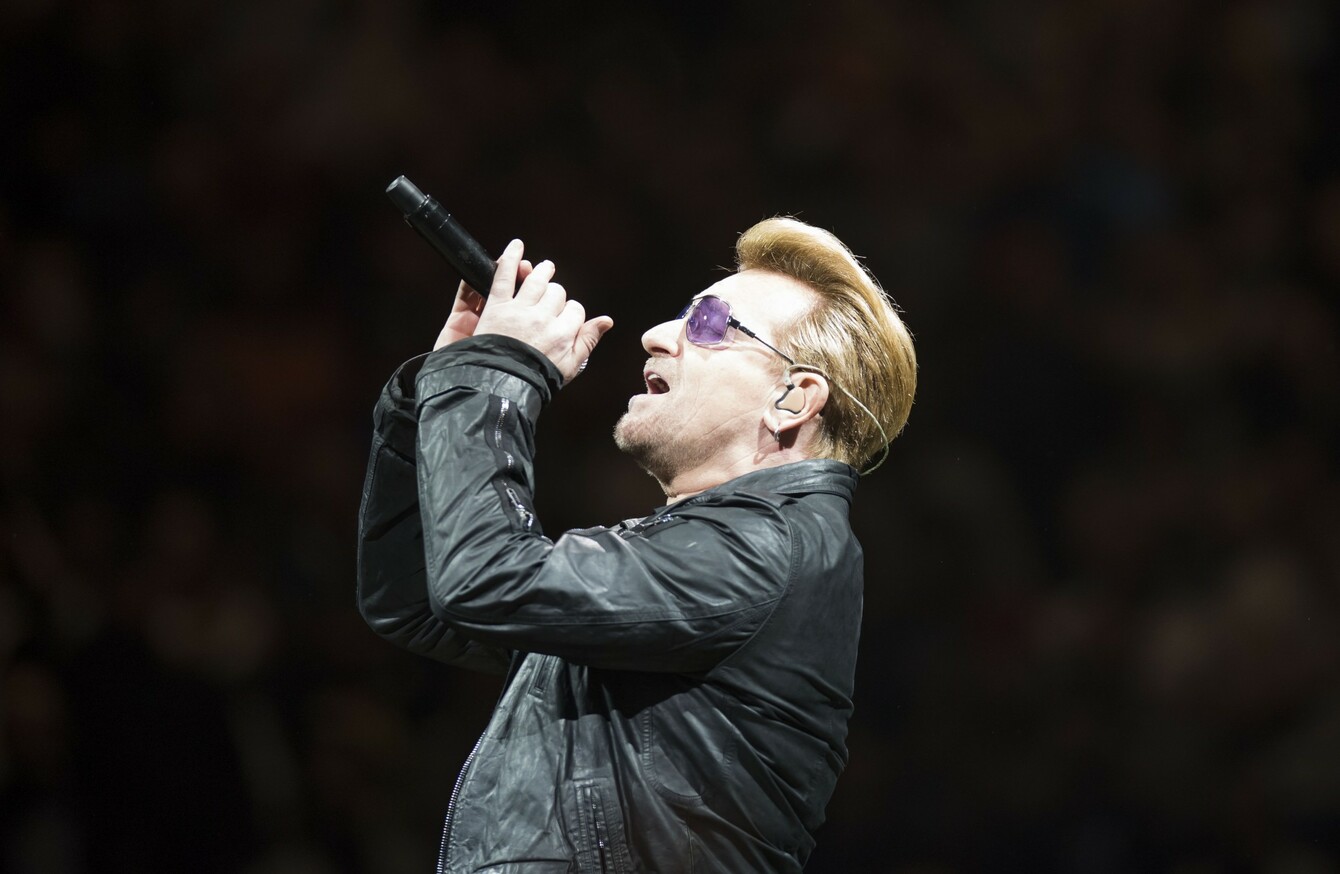 Image: David Jensen
Image: David Jensen
U2 HAVE BEEN forced to cancel their gigs in Paris, scheduled for tonight and tomorrow.
Public events have been cancelled due to the ongoing security concerns in the French capital, where 127 people were killed last night, including 80 at a concert.
The band were due to play to over 30,000 fans at the AccorHotels Arena, but lead singer Bono told the Dave Fanning Show on 2FM that the locations of the attacks were particularly distressing.
"Everybody in our party is safe, which is great. We haven't heard of any of our fans down, thank God.
"Our first thoughts are with Eagles of Death Metal fans.
The majority of victims last night are music fans, this is the first direct hit on music that we've had in this so-called war on terror, whatever its called, its very upsetting, these are our people.
"This could be me at a show, you at a show, in that venue."
The singer said that the "cold-blooded" nature of the killings was "disturbing".
He apologised to fans who were due to attend the gig, which was to be broadcast on US television, but accepted that a gig was "small potatoes" at this time.
He said that music had a role to play in fighting back against terrorism.
"Music is very important, I can't wait til we get back to Paris to play. Music fans are telling us these people will not set our agenda, they will not organise our lives for us.
I remember U2 was the first big act back into New York after 9/11, we played Madison Square Garden and the feeling was amazing. It was a feeling that this is who we are, you won't change us, you won't turn us into haters.
Bono said that Islamic extremists had "robbed" their religion from moderate Muslims and that extremism was "an illness".
"This is an illness that's in the world now and we just can't give in to it. We can't have them decide how we live."