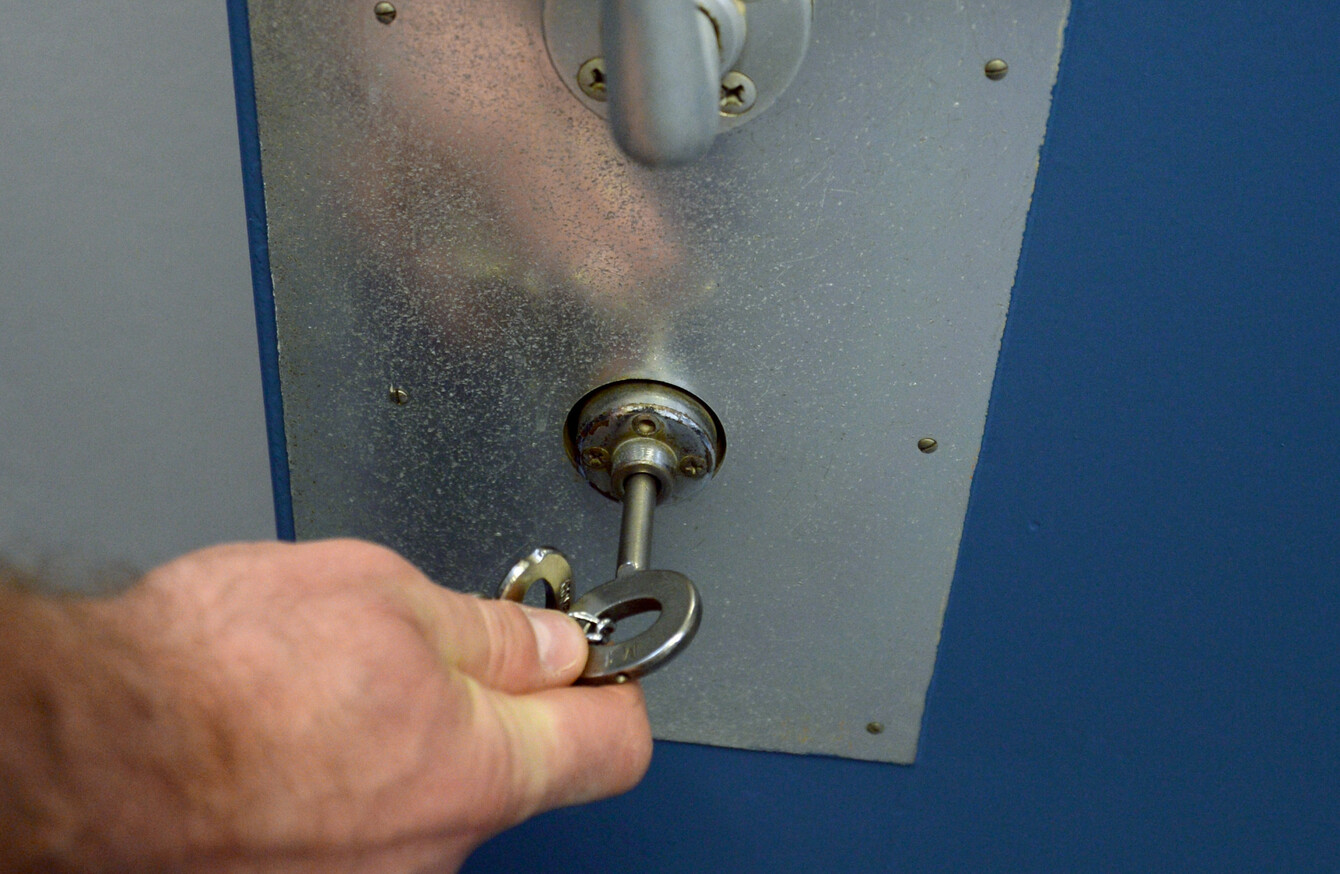 Image: DPA/PA Images
Image: DPA/PA Images
FAMILIES OF MURDER victims in Ireland have criticised the parole system, claiming they are often given short notice – or no notice at all – about the killers' release.
John Whelan's sister Sharon and two nieces Zara (7) and Nadia (2) were murdered by Brian Hennessy on Christmas morning in 2008. The killer is due before the Parole Board this year, having served eight years of a life sentence.
"We've been told there is a backlog of cases, Hennessy's was supposed to be in February or March time this year. I've called the liaison officer who has actually been very good with us – two or three weeks ago, but he said nothing has changed, he still can't give me a date," he said. "I suppose it adds to the family stress, the not knowing."
Whelan was contacted by the Parole Board last autumn to let him know his sister and nieces' murderer would be appearing before it.
"We have to write a letter to the board to say why this person should be kept in prison, which is farcical and adds to the stress," he told TheJournal.ie.
His comments came after criticisms from the parents of Jill Bishop, an 18-year-old woman murdered in Wicklow in 1991. They told the Irish Independent they received a text message about killer Michael McLaughlin's temporary release 24-hours beforehand.
They had been informed of this development back in May, but the couple were critical of the way in which they were informed the day before his actual release.
"There is a real lack of sympathy from the State and the justice system to families in this situation," Whelan said. "For whatever reason, the political will doesn't seem to be there to take on what we are saying or change what's happening."
The onus is on the families of victims to register with the prison liaison, he explained – this is not done automatically.
"A lot of families wouldn't know this. I would know of some families where they wouldn't even know the person has been released and they met him on the street. You can imagine the shock. He's out and about carrying on with life as normal all of a sudden," he said.
"There have also been families who have gone through a huge amount of intimidation, not just by the perpetrator, but their family members as well, it happens quite a lot."
Life sentences
Joan Deane, Advic spokesperson said families are often given short notice and it "causes tremendous grief".
"It is symptomatic of a much broader issue with homicide sentences, as families are unclear about how long killers will actually serve. For example, a life sentence is more accurately described as a minimum seven-year sentence as murderers are eligible for parole after this period and families are retraumatised as they are left to worry that the killer of their loved one may get out early," she said.
"Similarly killers who have been convicted of a manslaughter offence automatically get remission, so even though a sentence is announced in court, it will be reduced by a quarter. This leaves families very confused, so when they receive notification of a killer's impending release, it leads to heartache."
Deane said Advic believes the government should adopt Senator Marie Louise O'Donnell's Private Members Bill 'Minimum Custodial Periods upon Conviction for Murder Bill (2017)', which would bring in minimum tariffs for homicide offences in order to ensure that justice is delivered for victims' families.
"This would introduce transparency, certainty and sentences of sufficient length, to reflect society's horror at our most serious crime and ensure that families have visibility as to how long killers will actually serve. There is no reason why this system cannot be introduced given that it is already in effect in other jurisdictions."
Devastating consequences
In response to a query from TheJournal.ie, the Irish Prison Service said it is conscious of the harmful, potentially devastating, consequences of crime on victims.
"The [Victim Liason] service acknowledges that the impact of crime on victims varies in nature and force and the service seeks to take account of their experiences and needs. Where victims make their views known to the service, they are always taken into account when making sentence management decisions, such as granting temporary release," it said.
While it is appropriate that the sensitivities and concerns of victims of crime should be carefully considered, other sometimes conflicting factors, such as the rehabilitation of offenders and their reintegration into the community, must also be considered and a balance struck.
The IPS said that when victims of crime request, the victim liaison officer will enter into direct contact with them to inform them of any significant development in the management of the perpetrator's sentence as well as any impending release.
"Such significant developments could include temporary releases, parole board hearings, prison transfers, expected release dates, etc."
The liaison officer will also provide victims with general information on the prison system such as the prison regime, remission on sentences and our system of parole, including the operation of the Parole Board.
"It is important to note that this is a voluntary service and only those who choose to will receive the relevant information," the IPS said.
Further details on the Victim Liaison Service can be found here.