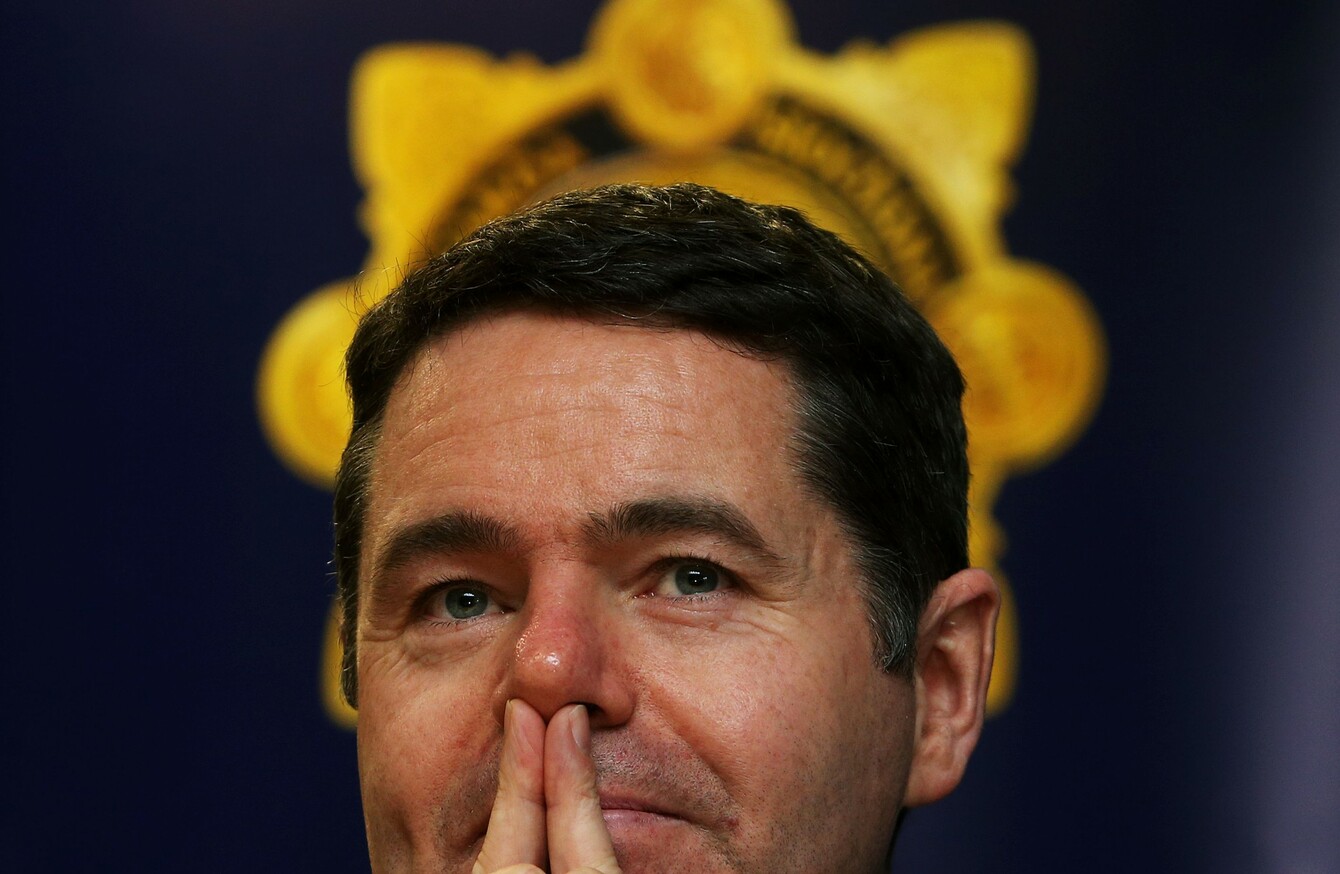 Image: PA Archive/PA Images
Image: PA Archive/PA Images
MINISTER FOR PUBLIC Expenditure and Reform Paschal Donohoe has said contingency plans will be put in place to deal with both garda and teacher strikes – but he would prefer to reach a solution in negotiations instead.
Speaking to RTÉ's This Week earlier, Donohoe said the garda strike in particular, scheduled to start at 7am this coming Friday, "will have very serious consequences for how our economy is organised and for our reputation".
"To be very clear with you, no matter how advanced or substantive our contingency plans are, there's nothing that can take the place of over 12,000 gardaí being active and doing their work."
The broad point here is that we do not need An Garda Siochána going on strike on Friday for us to realise how special they are to our country. They make an enormous contribution everyday to the safety of Ireland.
He also said there could be "groups in society" who would take advantage of the fact that gardaí are striking.
'A substantial arrangement'
Representative bodies are meeting with department officials today, making use of the services of the Workplace Relations Commission, and the minister said both the AGSI and GRA were "working hard on behalf of their members".
Donohoe said it was due to their efforts that his department had put in place "a substantial arrangement and package to look to meet their needs". He would not be drawn to give any of the particulars of proposals on the table.
Although he indicated there was some room for movement, the minister again stressed that an agreement outside the Lansdowne Road deal would be impossible.
"The cost of a Lansdowne Road-free environment to the country, the restoration of all of the wages that would be caused by the absence of such an agreement, would be €1.4 billion, so the reason why Lansdowne Road is so vital," he explained.
Progress
The ASTI has said it will not sign up to a deal under the agreement, demanding equal pay  rates for new entrants.
"We've made huge progress with the INTO and the TUI in dealing with the issue of new entrant pay and have dealt with three-quarters of the differential that is at the heart of this issue," Donohoe said earlier.
Though he said that, over time, he would want to see the country reach a point where everyone can be treated fairly, his job is to deal with "issues of fairness all over our country".
"Issues of fairness in relation to making sure, for example, we've the resources in place to deal with homelessness, fairness in relation to dealing with the needs of the health service."
All of this he said "comes out of the same pot" and that is why a structure such as the Lansdowne Road Agreement is needed.