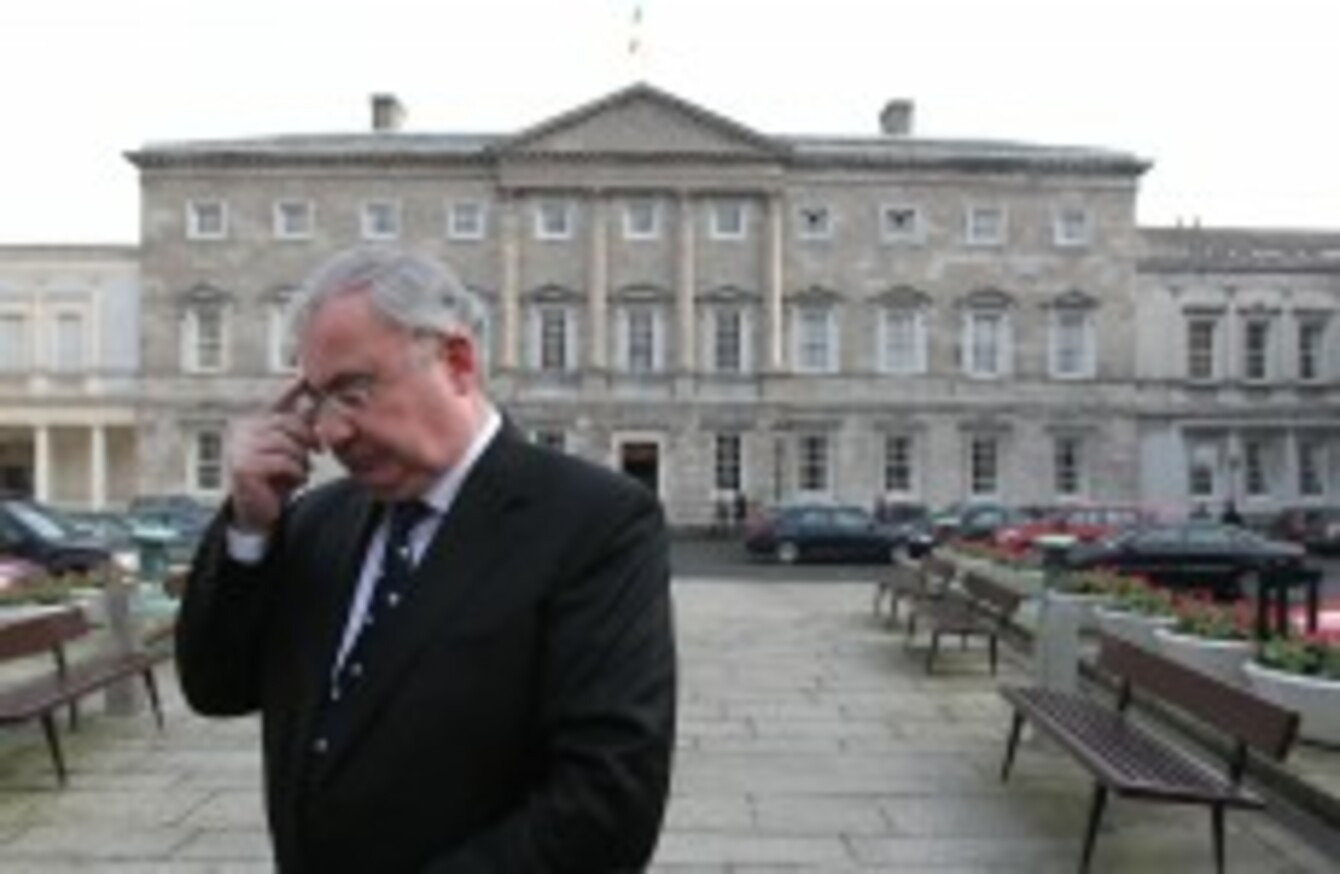 Image: Sam Boal/Photocall Ireland
Image: Sam Boal/Photocall Ireland
PAT RABBITTE has admitted his frustration that Labour is attracting a disproportionate amount of the blame from the public about the performance of the government.
In an interview with TheJournal.ie, Rabbitte said he was "concerned" that voters seemed prepared to punish Labour to vent their anger at the country's direction, while Fine Gael's share of the vote continue to hold up.
"I understand that people are suffering from austerity fatigue. I understand that perfectly well," he said.
"I don't understand quite so well why the Labour Party should take all the hits. I don't understand that."
Opinion polls last weekend suggested Labour would command 11 per cent of the vote if a general election was to be held, down from the 19 per cent it won in 2011 – while Fine Gael, which holds twice as many Dáil and cabinet seats, would still manage 26 per cent, down from 36 per cent at the last election.
Rabbitte recalled remarks from his predecessor as Labour leader, Dick Spring, who was the last Labour leader before Eamon Gilmore to lead the party in government during the 'Rainbow Coalition' in 1994-1997.
Spring had said his party "had 9 per cent of the vote, and 90 per cent of the blame," Rabbitte said.
The communications minister said, however, that Labour's own parliamentary representatives were satisfied with their performance in power – saying they had recorded "a number of important achievements in this government".
"The Labour parliamentary party has demonstrated considerable maturity in affirming the stance that we are going to perform for five years in government, in the hope and in the conviction that there will be an economic upturn and we will have rescued the country from the perilous condition in which it was when we came in," he said.
Asked if he believed any more Labour TDs might resign the party whip over some of the policies they were asked to support, Rabbitte quipped:
Predictions are very difficult, especially if they're about the future. So you can never say never.
However, the Dublin South-West TD paid tribute to his first-time colleagues who he said had recognised that people had voted for Labour in big numbers, in some areas which had not historically been Labour strongholds.
"There was never a vote in the 100-year history of the Labour Party such as in 2011, and the deputies interpreted that as being a vote for government and to do things in government. They're staying the course," he said.
Rabbitte also remarked that it was "very odd" that Colm Keaveney had been so keen to remain on as chairman of the Labour Party while being outside its parliamentary ranks, but said the fact he was permitted to stay on was "a defect in our constitution rather than a defect in Colm Keaveney".