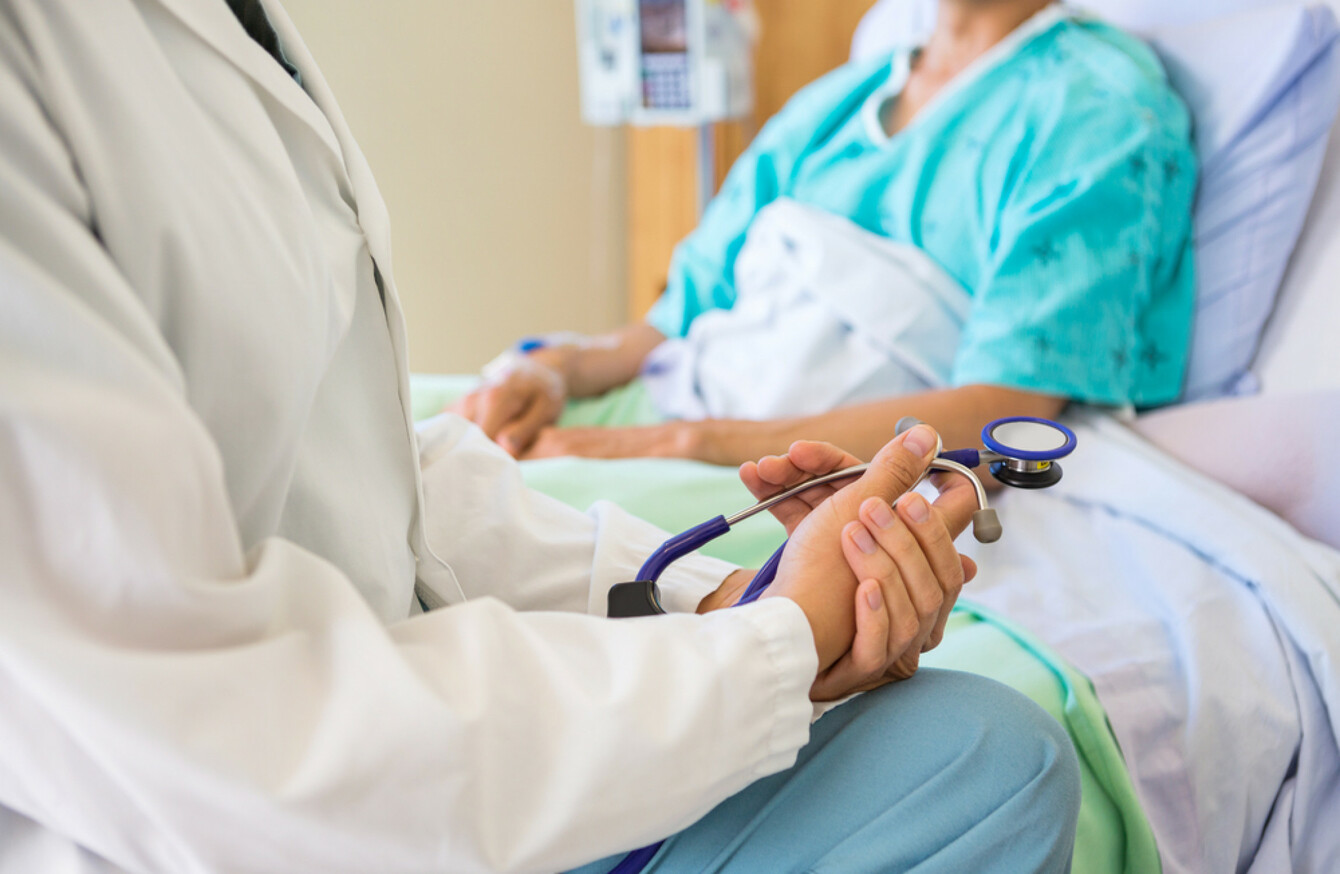 Image: Shutterstock/Tyler Olson
Image: Shutterstock/Tyler Olson
THE MAJORITY OF patients treated in Irish hospitals report good overall experiences, but a new survey has identified deficiencies in how healthcare staff communicate with people about their care. 
The National Patient Experience Survey, led by the Health, Information and Quality Authority (Hiqa), ran for the second time in May this year. Over 13,000 people participated in the survey and the majority of patients (84%) said they had a good or very good overall experience in hospital.
In the survey 81% said they were always treated with respect and dignity in the emergency department and many of the comments described staff as helpful, friendly, professional and efficient.  
Two areas that require improvement relate to waiting times in Emergency Departments before patients are admitted and the amount of access they have to doctors when they are in their wards.
The survey found 69% of people waited for more than six hours before being admitted to a ward. None of the 27 hospital Emergency Departments are meeting the six-hour waiting time target. 
One patient in University Hospital Limerick said: "A&E is a complete zoo. Not enough beds and way too much pressure on staff."
Another in St Vincent's Hospital in Dublin said:
I was on a trolley from my admission right through the night on a corridor until my operation the following day – I had to change from my clothes to a gown with no privacy. The staff were so busy that twice my drip was changed and not switched on, and only on both occasions a doctor saw me checking it – fixed it.
'Frightening'
In the survey, 40% of people said they did not always have enough time to discuss their care and treatment with a doctor.
"The staff are so used to dealing with head injuries that they forget that this is all new and frightening to the patient and family. More empathy would make a big difference. They talk among themselves a lot," one patient in Dublin's Beaumont Hospital said. 
Almost half of patients said they could not or could only to some extent find a member of hospital staff to talk to about their worries and fears.
Another patient in Beaumont said there should be someone on each ward to check in with patients to see how they are doing emotionally.
I saw patients in [the] ward crying alone each evening.
Another said they had experienced a lot of kindness from staff and "whatever is wrong in the HSE it is not the doctors or nurses that are at fault".
36% said they were not or were only to some extent involved in enough decisions about their care and treatment.
41% also said their families or people close to them did not have or only to some extent had sufficient opportunities to talk to a doctor.
Speaking at the launch of the report, Minister for Health Simon Harris said there is a "broader conversation that needs to happen in the Irish health service".
He referenced recent examples like the vaginal mesh scandal, where patients did not feel they were given all of the information before their surgeries, or the Cervical Check scandal, where there were issues with "clarity regarding open disclosure". 
Harris said that in instances like these there was not adequate interaction between doctors and patients. He said this was not meant to be a criticism of doctors, but it is a sign that the relationship needs to change to ensure patients feel more empowered.
So, I think we're seeing is a continuation of that theme – patents don't just want this kind of top-down discussion with medical professionals. They actually want a more engaging discussion. 
Source: HIQA/YouTube
Patient discharges
According to the survey, 38% of people said they were not adequately informed about the side effects of medication to watch for when they went home. And 40% said their family or home situation was not or was only to some extent taken into account when planning their discharge.
One patient at St Vincent's Hospital in Dublin said: "You need to take into consideration a person's age and living environment before sending them home. I'm nearly blind and live alone I was given no pain relief or advice on what to do. Why was I released with so much blood in my urine — not good enough."
Another patients discharged from a hospital complained about having to make their own way out to meet their lift. 
"Didn't seem right as I was in pain and couldn't even bend to tie my shoes."
Minister Harris said he was delighted to see that there have been improvements from last year's survey, but he recognised there is still room for improvement. He said his department is "determined to drive reform" and it is vital patients remain at the heart of that change".