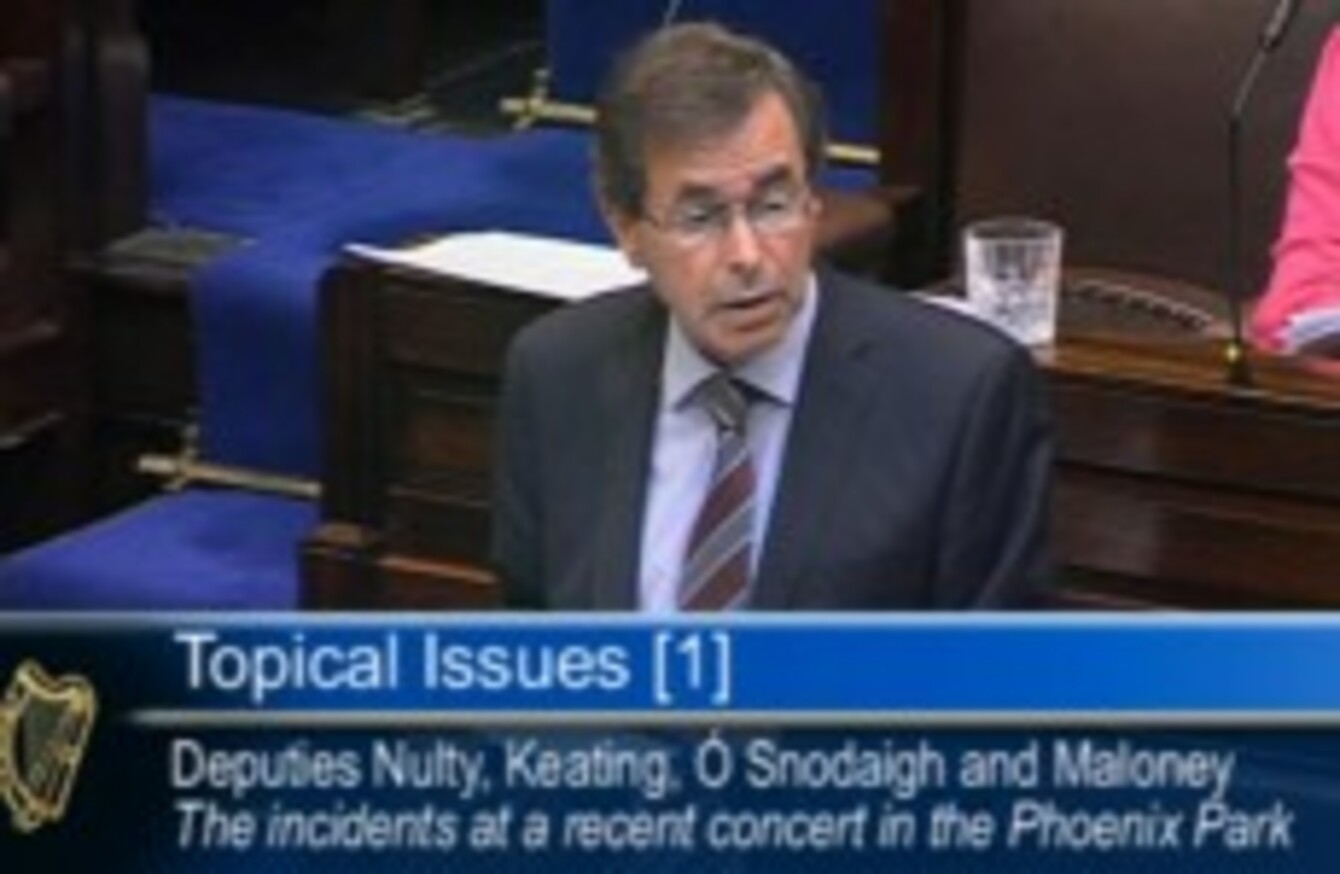 Alan Shatter speaking in the Dáil today
Image: Screengrab
Alan Shatter speaking in the Dáil today
Image: Screengrab
JUSTICE MINISTER ALAN Shatter has called on the promoters of the Swedish House Mafia concert at the Phoenix Park on Saturday to apologise for the "level of disorder" that took place.
Shatter was speaking in the aftermath of Saturday's concert which saw 33 people arrested and 70 charges of public order as well as drink and drug-related offences being brought before the courts.
One person died from a suspected drug overdose while nine other people were stabbed during the course of the day.
Organisers MCD have defended the level of security at the concert saying there were 511 security personnel present along with 145 Gardaí but the Justice Minister said in the Dáil today that MCD should apologise.
"I do think the promoters should apologise for the level of disorder at the concert," he told the Dáil saying that the specific issue of reports of security guards checking people for alcohol while not checking them for potential weapons needed to be addressed.
The Minister also said that the gates for the concert arena should have been opened much earlier in the day before the concert got under way.
He said that the approach taken had seen many people drinking in public in the park and "resulted in many people lowering cans of alcohol at a rapid rate" before they went in.
Shatter said he intended to bring forward legislation to address the problem of excessive drinking and said he would take "whatever action is open to me" when he receives the report of the Garda Commissioner who is to review all aspects of the trouble which marred Saturday's gig.