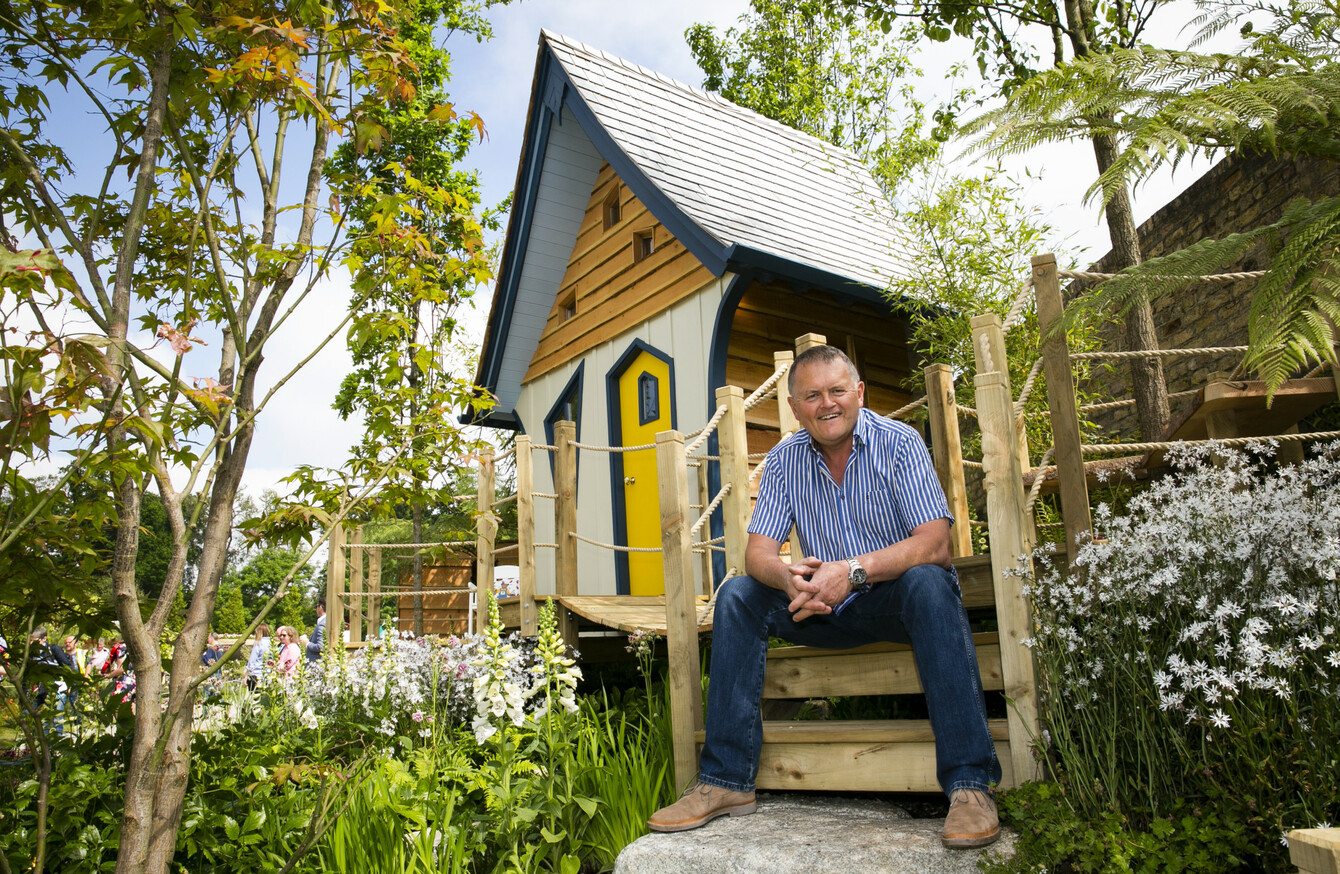 Image: Johnny Bambury/Fennell Photography
Image: Johnny Bambury/Fennell Photography
PETER O'BRIEN HAS always run his own business in one form or another – he says that this entrepreneurial drive is "in the genes".
"My parents were newsagents, so they were always self-employed – and I've been self-employed for pretty much all my adult life too," he tells Fora.
O'Brien worked as a carpenter for a few years when he was younger, before starting his own building-contracting business, which he ran for nearly 20 years until he began to tire of the industry.
"It was tough in the 80s in terms of the economy. And while there would have been a good amount of work, there was also a lot of slipshod work being done by competitors – it was quite frustrating," he says.
"So that was probably a very strong element in why I was turned off the business."
O'Brien says that he wanted to continue with some form of hands-on work, but was starting to lean towards something more creative.
"I've always had an eye for design and was very handy at drawing. I'd even designed a couple of houses for myself over the years.
"At the same time, I had a life-long love of gardening from my childhood and I just became more and more interested in gardens and less and less in commercial construction I suppose."
In 1994, O'Brien finally decided that he wanted a "change of scenery", and combined his background in construction and design with his interest in gardens, setting up his own landscaping business: Plan Eden.
Tree houses
O'Brien's Wicklow-based company was initially focused on garden design, landscaping and maintenance, until a chance query sent the business in a new, more niche direction.
"About seven years ago, I was talking to a client in Mullingar. We were walking through his garden and in passing he said he'd love a tree house or something for his kids," O'Brien says.
"It's something I'd been interested in for a long time, so I did some drawings and it took off from there."
After that first project, O'Brien started doing two or three custom-built tree houses a year, but he says that demand continued to rise and it now represents about half of his business.
In an effort to continue this growth, he has been trying to develop something that could be "more than just a play space for small kids".
"People would initially consider them just for children but now there seems to be more and more appreciation from adults. It's not just something that will appeal to say a five- to 10-year-old," he says.
"We can build something that is insulated, double-glazed and finished to a very high standard – a structure that can last for decades or even generations if properly maintained."
He says his designs can be used as a hangout space for teens, an outdoor office or a seating or dining area overlooking a garden.
Prices for Plan Eden's tree houses generally start at around €20,000-€25,000, but O'Brien says that has done projects for up to €70,000. The cost depends on a number of factors, such as materials, size, glazing, insulation and internal finishes.
"I've a couple in the pipeline that'll be close to €100,000. I haven't yet put a toilet or kitchen into one but there's no reason why you couldn't. The sky's the limit," he adds.
Changing market
O'Brien says that managing to stay in business during the economic downturn was the biggest challenge he has faced over the past two decades.
"When we went into the recession I had a couple of projects on the books for €150,000 to €250,000 – massive upscale gardens. But then the bottom fell out of them. Within a three-to-six-month period, there was a total crash of where I thought the business was going.
"It was tough. There was work but it was very tight. I would have had to sell off a lot of my machines and reduce the numbers in my crew."
Since then business has bounced back, but O'Brien acknowledges that the market has changed and one of the biggest things that he has learned is how to adapt to that.
"I think we appreciate the value of the outdoor space now, with more glass in home architecture, which is bringing the garden into the house. Having come through the whole crash, people are now starting to spend again on the external architecture.
"That's why I've been trying to create an interest in tree houses and garden buildings – one-off, sustainable designs that are built specifically for the client and the site."
#Open journalism No news is bad news Support The Journal

Your contributions will help us continue to deliver the stories that are important to you

Support us now
Expansion plans
In a challenging and changing market, O'Brien says he focused on the quality of his work to help him stand out from the competition.
"It's about having attention to detail and never cutting corners, even when it might cost you in the short-term," he says.
"That also ties into your own piece of mind – when you walk away from a job you're not looking over your shoulder wondering if they going to be coming back to you because something has fallen apart."
O'Brien says that Plan Eden's sales have continued to grow in the years since the recession, with turnover reaching €200,000 in 2017, but he expects that figure to be closer to €300,000 this year.
He's also hoping that his award-winning show garden at Bord Bia's Bloom last weekend will boost business further.
For the gardening festival, O'Brien designed a garden and tree house called 'Enchanted Wood' and took home the prize for best small show garden.
Plan Eden currently has a team of four staff, but O'Brien is planning to increase that number in the near future, depending on the response he gets following Bloom.
In the next few years he would ideally like to have a crew of between 10 and 15 employees to help with the day-to-day running of the business, as well as some more ambitious expansion plans.
"The garden design work is steady, so now I want to keep developing the tree house and building side of things. I would love to get some land and build a few tree houses as like a showcase or maybe even let them out on Airbnb," he says.
This article is part of our weekly series examining the nuts and bolts of businesses. If you would like to see your company featured please email news@fora.ie.
Written by Sarah Harford and posted on Fora.ie