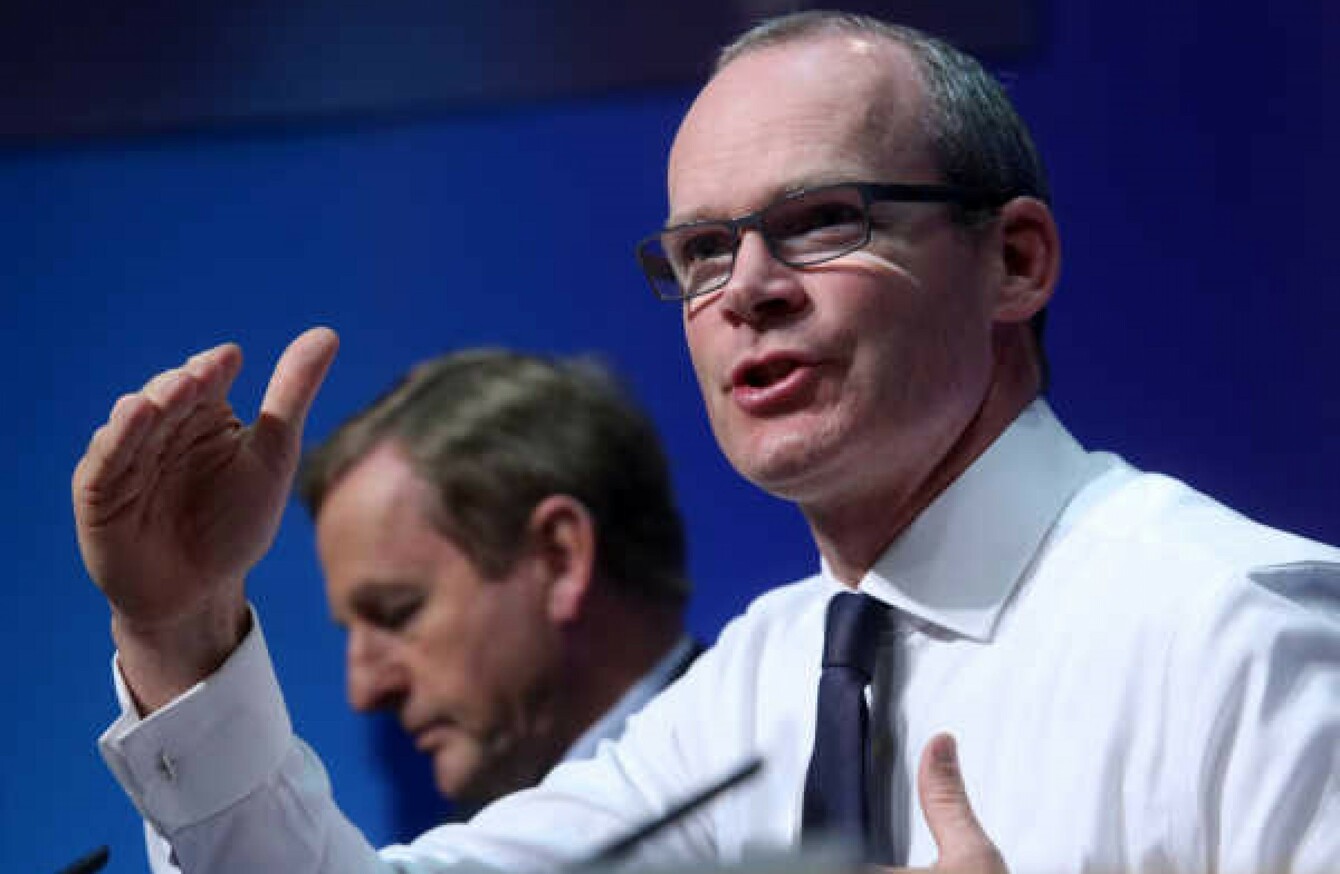 Minister Simon Coveney, with Taoiseach Enda Kenny in the background.
Image: Rollingnews.ie
Minister Simon Coveney, with Taoiseach Enda Kenny in the background.
Image: Rollingnews.ie
A COUNCILLOR IN Cork wants Minister Simon Coveney to ban plastic cups, plates and cutlery, following similar moves by France to do so.
The French Government recently became the first to ban plastic cups and plates from 2020.
The legislation, which will come into effect in 2020, means all disposable cups, cutlery and plates will have to be made of at least 50% biologically-sourced materials that can be composted.
A recent poll of TheJournal.ie readers showed around two-thirds of people are in favour of such a measure in Ireland.
Fianna Fáil Councillor Kenneth O'Flynn believes the Irish government should immediately follow the French example.
Plastics contaminated with food can contaminate other items in the recycling bin, leading to the whole recycling bin being tipped into landfill.
Since the Second World War, humans have made enough plastic to coat the Earth entirely in cling film, and last year only about 1% of plastic produced worldwide was recycled.
Seabirds
More than 6.4 million tons of plastic debris worldwide ends up in the sea, where nine out of every 10 seabirds have plastic in their guts. It has been estimated that, by 2050, there will be more plastic in the sea than fish.
"Ireland was the first country to introduce a bag tax in 2002 and this led to a 90% reduction in plastic bags," O'Flynn said.
A ban on plastic plates and cups will see them replaced with 100% biodegradable products.
This will greatly reduce the volume of plastic going to landfill and also reduce litter and the resulting clean up costs for councils across Ireland.
"There are now far more environmentally friendly alternatives but the fast food and cafe industries are responding too slowly to reduce the amount of plastic waste they create."
OFlynn added that a timetabled government ban would force retailers to make the switch to biodegradable alternatives, reducing environmental costs.
TheJournal.ie have asked the Department of Housing, Planning and Local Government if Ireland would consider such a ban.