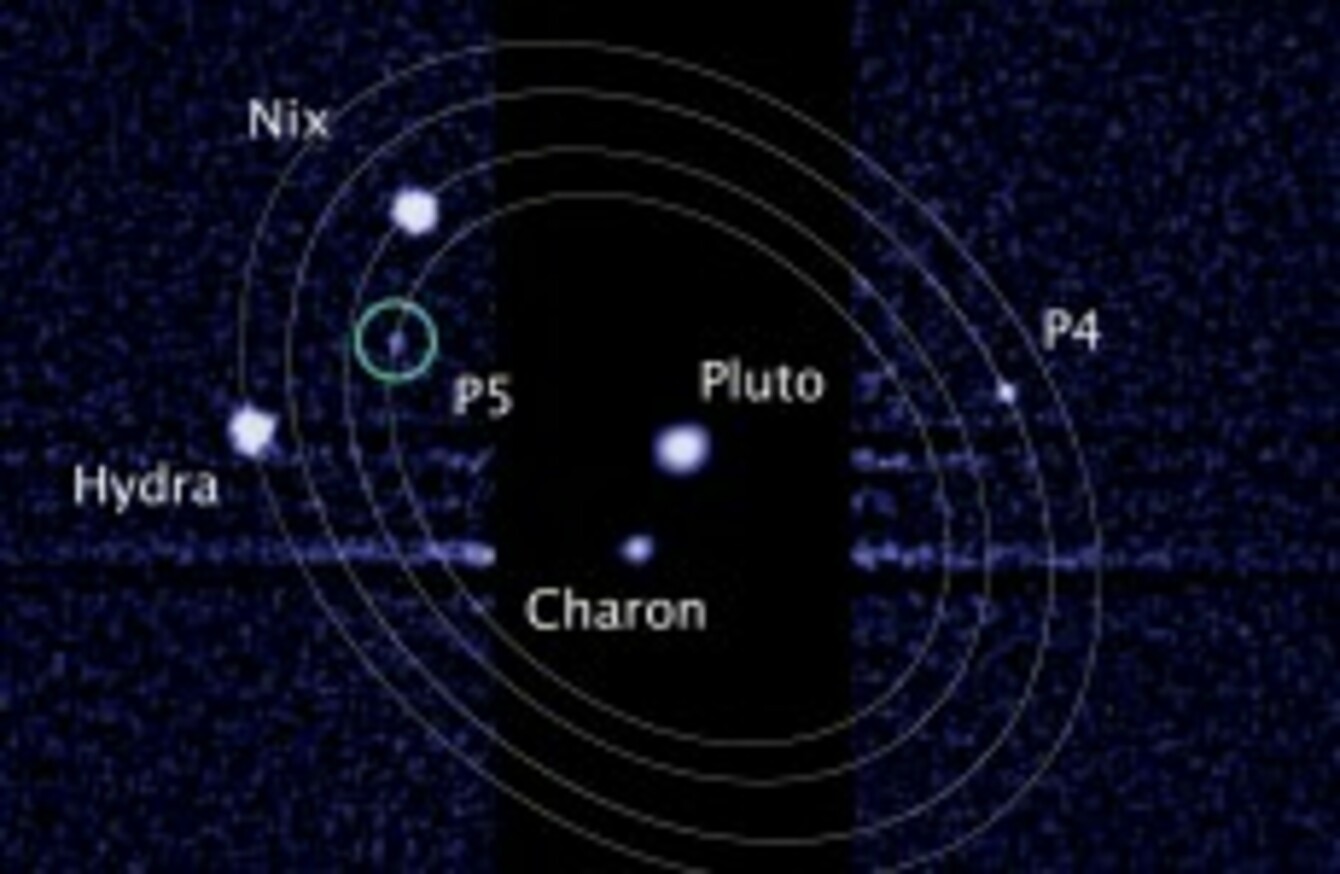 Image: AP Photo/NASA/Hubble Space Telescope
Image: AP Photo/NASA/Hubble Space Telescope
ATTENTION SPACE FANS. The SETI Institute is looking for your help to name two of Pluto's moons.
Images taken by the Hubble Space Telescope in 2011 and 2012 revealed the two tiny and previously unknown moons which were, until now, called P4 and P5.
Traditionally the names of the planet's moons come from Greek and Roman mythology and are related to the ancient tales about Hades and the underworld with the three others called Charon, Hydra and Nix.
"The Greeks were great storytellers, and they have given us a colorful cast of characters to work with," said Mark Showalter, senior research scientist at SETI Institute's Carl Sagan Center in Mountain View, Calif.
He and other astronomers who discovered the two mini-moons using the Hubble Space Telescope will make the winning selections.
The institute is offering the public the chance to choose the new names for the moons with twelve options including 'Acheron', 'Hercules' and 'Obol'. However, if you're not feeling any of those names, you can fill in a write-in form and if it's any good they'll add it to the list.
Voters as asked not to vote more than once per day to allow for a fair vote.  As of this afternoon, Cerberus and Styx were in the lead but voting doesn't end until 25 February.
- Additional reporting from Associated Press.