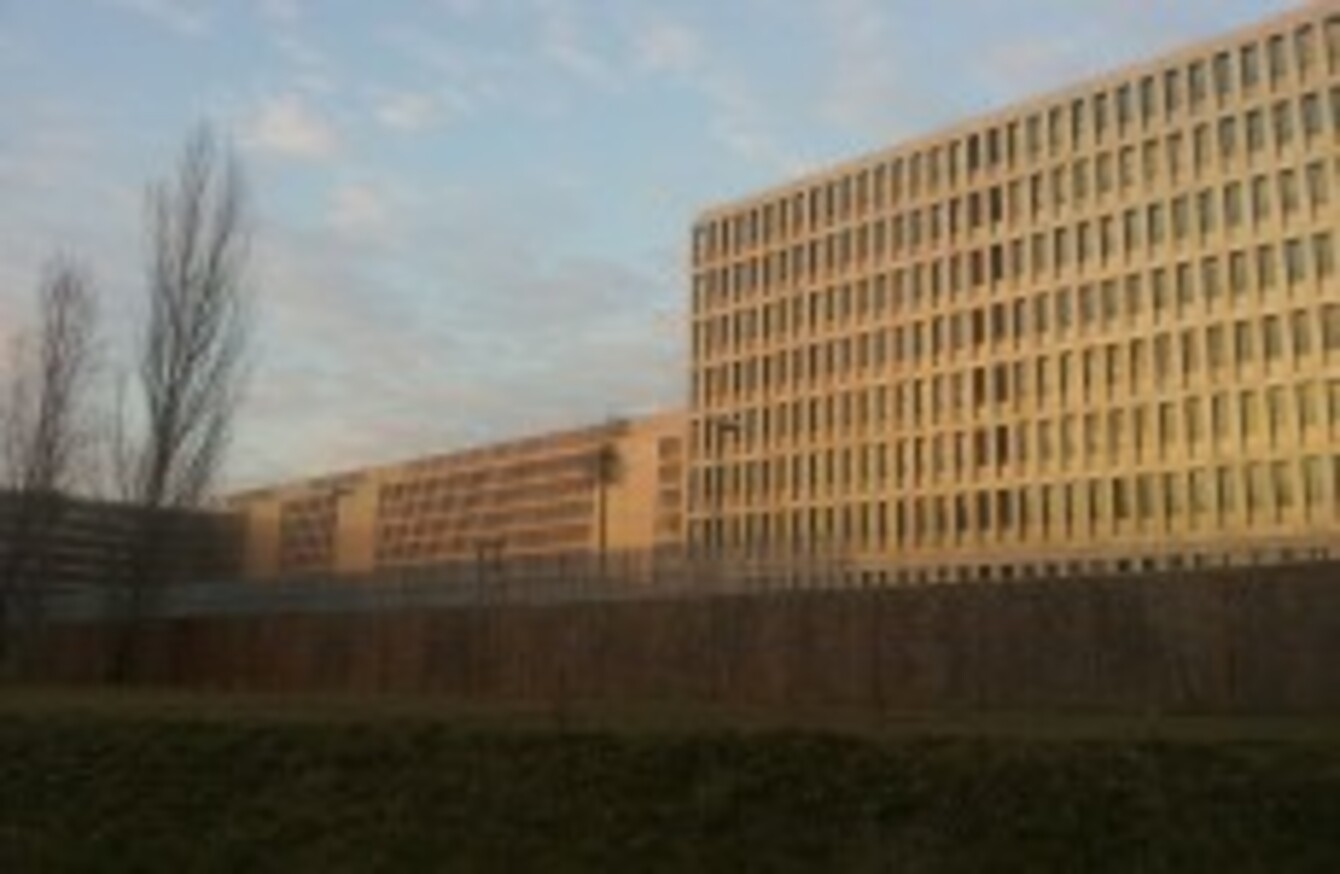 The HQ of German's foreign intelligence agency Bundesnachrichtendienst (BND)
Image: Wikimedia Commons
The HQ of German's foreign intelligence agency Bundesnachrichtendienst (BND)
Image: Wikimedia Commons
GERMAN AUTHORITIES HAVE arrested a suspected double-agent accused of spying for the US on a parliamentary panel investigating NSA surveillance, it has been reported.
The suspect is an employee of Germany's foreign intelligence service who was passing information to US spies, said the reports, which threaten to undermine efforts to repair US-German ties after last year's shock revelations of widespread US snooping.
The federal prosecutor general confirmed that a 31-year-old German was arrested Wednesday on suspicion of acting for a foreign intelligence service, without specifying which one.
"At the present time we are issuing no further information on the proceedings," a spokeswoman for the federal prosecutor's office told AFP.
Parliamentary panel
But several German media outlets said the suspect was working for a US intelligence agency, and had at least once reported on the parliamentary panel examining claims by fugitive US intelligence official Edward Snowden.
German government spokesman Steffen Seibert said Berlin would wait for the police investigation before reacting but added that spying for a foreign intelligence service was not something "we take lightly".
"If because of this consequences must be taken, then they will be taken. But we are not yet at that stage," he told reporters.
Chancellor Angela Merkel was informed of the case Thursday, he said. But he declined to say whether she had discussed the matter with US President Barack Obama in a telephone call the same day that was focused on Ukraine.
According to public broadcaster NDR, the man was initially arrested on suspicion of seeking contact with Russian secret services and, in questioning, apparently admitted having handed information to a US agency.
Investigators did not rule out that the suspect had given false information, said NDR, which worked closely with two other media organisations on the initial report.
'Tough diplomatic consequences'
Bild daily said that between 2012 and 2014, the man had taken more than 200 German intelligence service documents and saved them on to a USB stick.
At clandestine meetings in Austria he sold secret documents to US agents for 25,000 euros ($34,000), it claimed, adding that in searches of his and his partners' homes investigators found at least three documents related to the parliamentary panel, among other things.
Berlin set up the parliamentary panel in April to assess the extent of spying by the US National Security Agency (NSA) and its partners on German citizens and politicians, and whether German intelligence aided its activities.
Last month federal prosecutors also said they had opened a criminal investigation into alleged illegal US snooping on Merkel's mobile phone.
Germans were outraged by the revelations last year that the NSA had allegedly eavesdropped on Merkel's conversations, as well as about wider US surveillance programmes of Internet and phone communications.