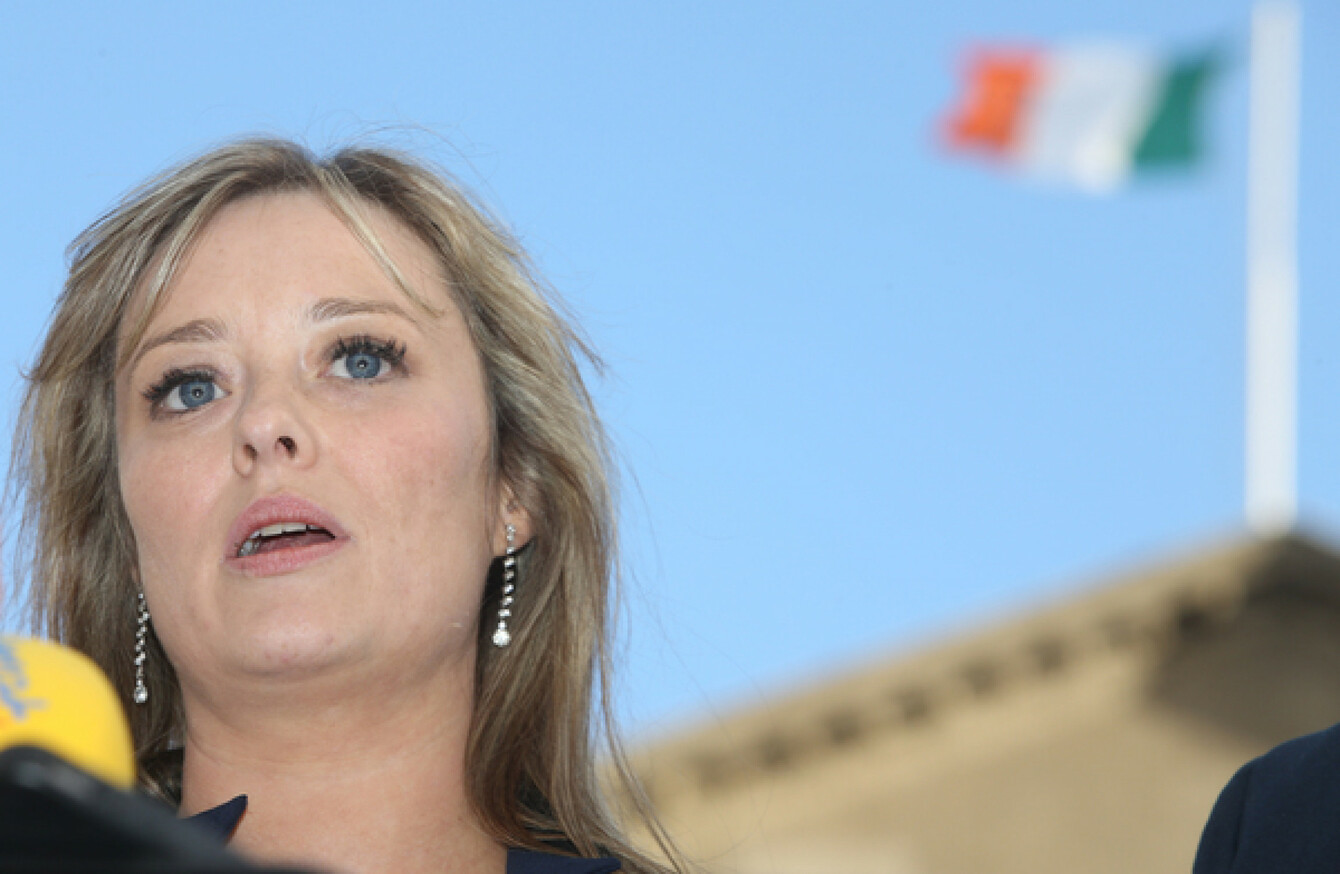 Máiría Cahill
Image: Sam Boal via Rollingnews
Máiría Cahill
Image: Sam Boal via Rollingnews
Updated Sep 13th 2018, 6:16 PM
MÁIRÍA CAHILL HAS rejected an apology from Sinn Féin for how it handled her allegation of rape, and said comments from party president Mary Lou McDonald were "woefully inadequate".
She was speaking after a probe from the Police Ombudsman for Northern Ireland today found that a police investigation failed the alleged sex abuse victim.
In a statement this afternoon, McDonald said she "deeply regretted" that mandatory reporting of abuse procedures "were not in place at the time of Máiría Cahill's disclosures".
"For this, I unreservedly apologise," she said.
Cahill also received an apology from PSNI chief constable George Hamilton today, who said he apologised "unequivocally for the hurt and distress" caused. 
In 2010, Cahill alleged that she was raped by an IRA member when she was 16-years-old.
The former Labour party senator who joined the SDLP in July told police she had been sexually abused from 1997 to 1998, and in subsequent years was subjected to an IRA 'investigation' of her allegations.
Ombudsman Dr Michael Maguire found that the PSNI's predecessor, the RUC had information about Cahill's alleged abuse ten years but did not investigate it. 
The PSNI investigated Cahill's claims but the trials of the people who were prosecuted collapsed after she withdrew her evidence in 2014 along with two other women also made abuse claims against the same man.
'Disjointed approach' 
Cahill made a complaint to the Ombudsman Michael Maguire about the PSNI's handling of her case and Maguire's report found that the PSNI investigation had failed the victims, but he did not support the allegations that it chose not to arrest some of the individuals concerned because they were police informants and that it had been subject to political interference.
"There is no doubt that this case was among those which caused considerable discussion among Republicans and their political representatives. Despite this, we have found no evidence of adverse political influence on the investigation," Maguire said in a statement.
The Ombudsman concluded that as a victim of a crime Cahill had been failed by police in a number of areas. 
"I accept that police wanted to move quickly on the sexual allegations and to use their different expertise to maximum effect. 
"While I do not agree that this led to evidence being diluted, it did bring about a disjointed approach by police in their investigations and their treatment of Ms Cahill. 
"There is no evidence they considered any other approach, such as creating a team with the range of skills to investigate these matters as one case," he said.
The police watchdog found that the PSNI had an inconsistent approach in its investigation of some of the people suspected of IRA membership, which in one case led to an individual not being arrested and questioned.
Maguire said he found no evidence, however, that anyone had been protected from prosecution.
The Ombudsman recommended that four PSNI officers be disciplined, while three have been, the fourth has since retired.  
Maguire also made recommendations for changes to seven PSNI policies.
Sinn Féin response
In her statement reacting to the Police Ombudsman, Sinn Féin's Mary Lou McDonald said that "we all have a responsibility to keep children safe".
"I have no doubt that the three women at the heart of this report have been through an ordeal," she said.
I want to commend their bravery, in particular the bravery of Máiráa Cahill for waiving her anonymity. Sinn Féin has robust procedures in place for mandatory reporting of abuse. I deeply regret that these procedures were not in place at the time of Máiría Cahill's disclosure.  For this I unreservedly apologise.
McDonald added that she wished Cahill the best in the future.
Cahill responded that this apology was "woefully inadequate". She said she didn't receive an apology from McDonald for Sinn Féin's treatment of her, and that the statement did not admit that there was an IRA investigation into the matter and that Sinn Féin had covered up the abuse. 
 With reporting from Adam Daly