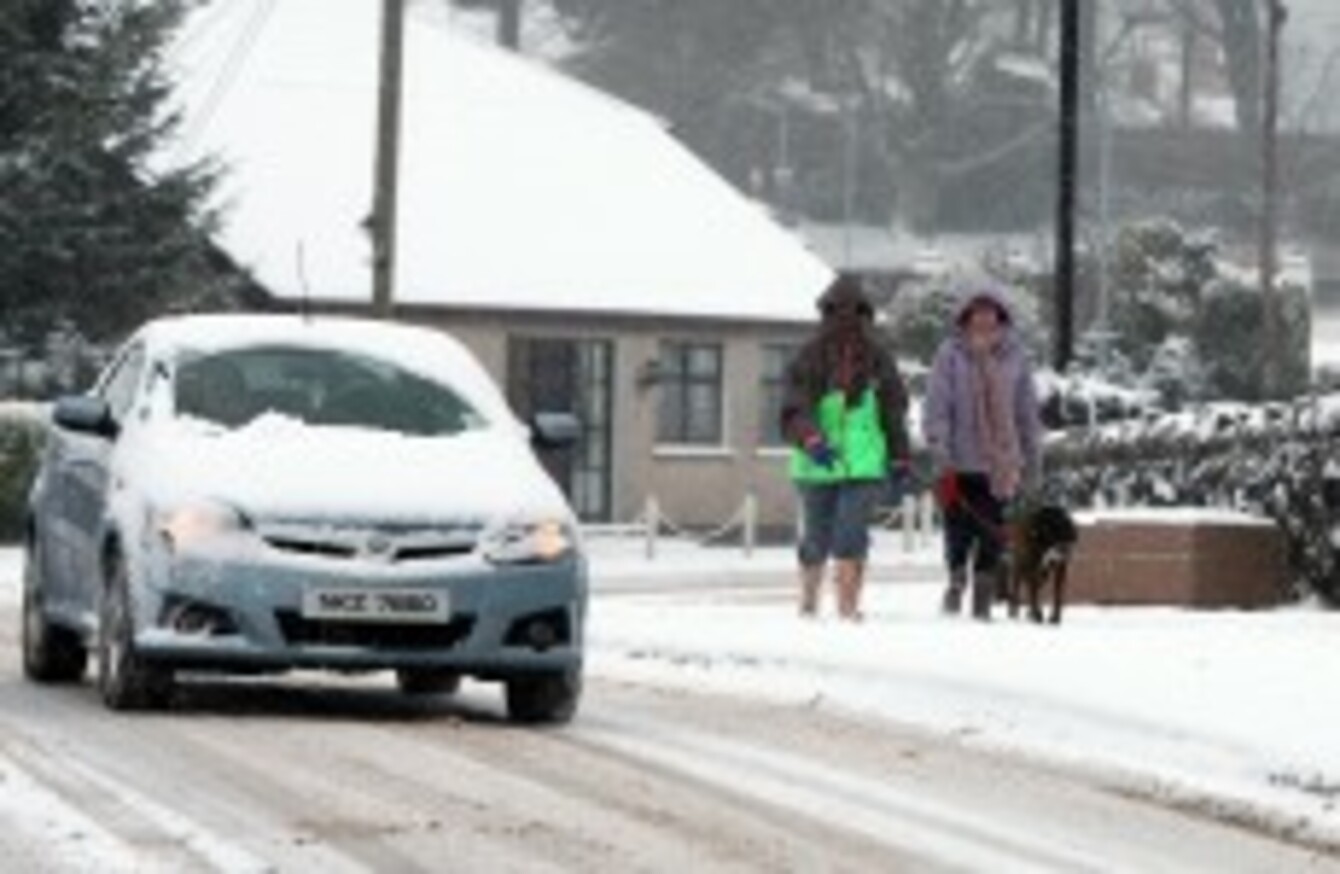 Image: Paul Faith/PA Wire
Image: Paul Faith/PA Wire
WITH THE SECOND spell of cold weather now firmly on its way, the National Roads Authority says the country's stocks of salt are slowly depleting – and there won't be any new supplies arriving in Ireland until next Wednesday at the earliest.
Although the stocks are running low as a result of the unusually frequent snowy weather – with the current spell being the third cold snap of 2010 – do you think that Ireland's local authorities could have planned better for the sustained bad weather?
Are you happy with how your local authority has acted to keep roads and paths safe?