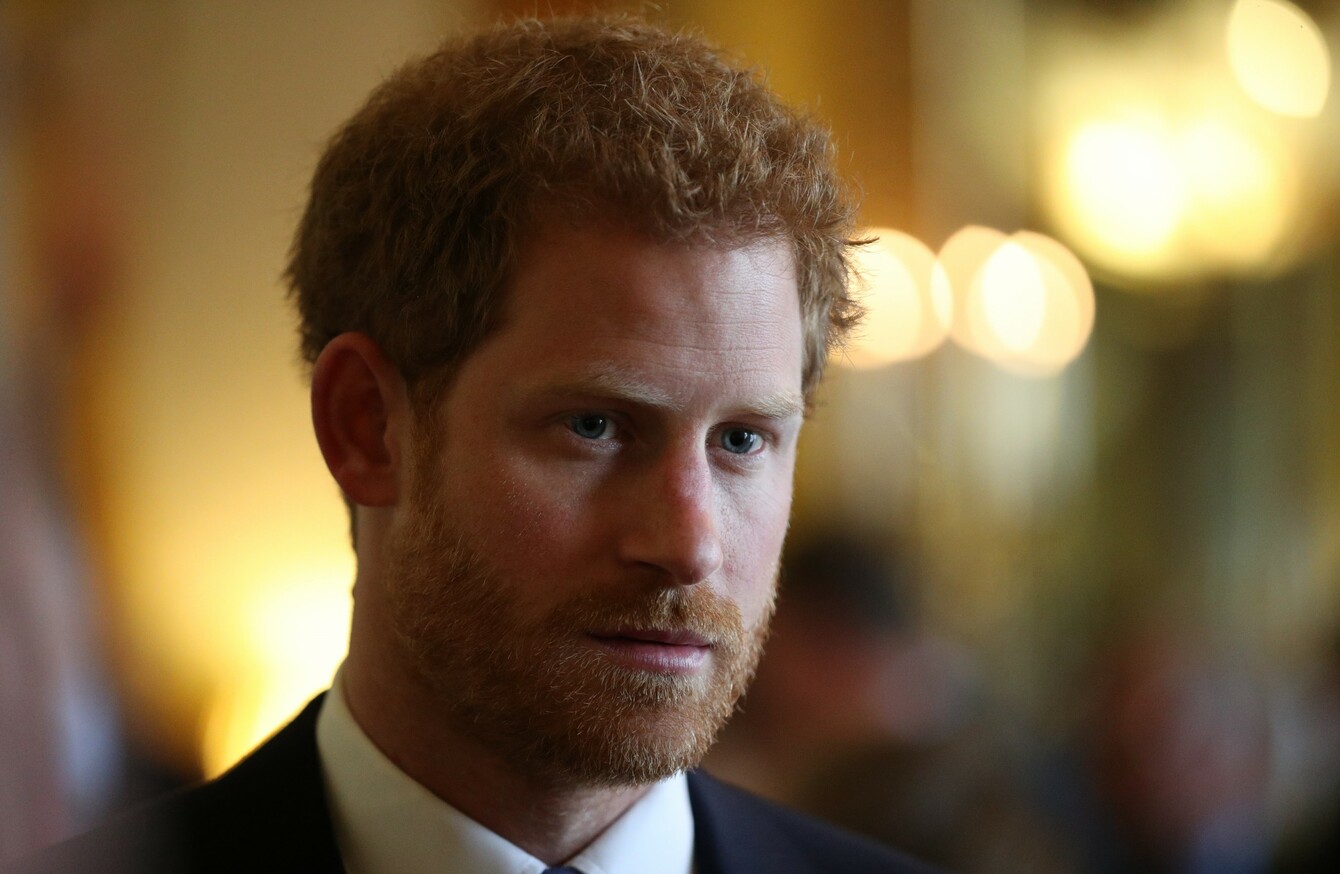 Image: PA Wire/PA Images
Image: PA Wire/PA Images
PRINCE HARRY HAS revealed he once became so disillusioned, he considered leaving behind the royal life.
In an interview with the Mail on Sunday, he said: "I felt I wanted out, but then decided to stay in and work out a role for myself."
"We don't want to be just a bunch of celebrities, but instead use our role for good".
He opened up to Newsweek last week about the pain he felt having to walk behind his mother's coffin in front of thousands of onlookers.
"I don't think any child should be asked to do that, under any circumstances."
'Resentful'
In today's interview, the 32-year-old said he was devastated in 2007 when his deployment to Afghanistan's Helmand province was leaked by a magazine. He was withdrawn for security reasons after ten weeks.
"I felt very resentful," he said. "Being in the army was the best escape I've ever had. I felt as though I was really achieving something."
I have a deep understanding of all sorts of people from different backgrounds and felt I was part of a team. I wasn't a Prince, I was just Harry.
The prince said his family wants to "make sure the Monarchy lasts and are passionate about what it stands for"
"But it can't go on as it has done under the Queen. There will be changes and pressure to get them right," he added.