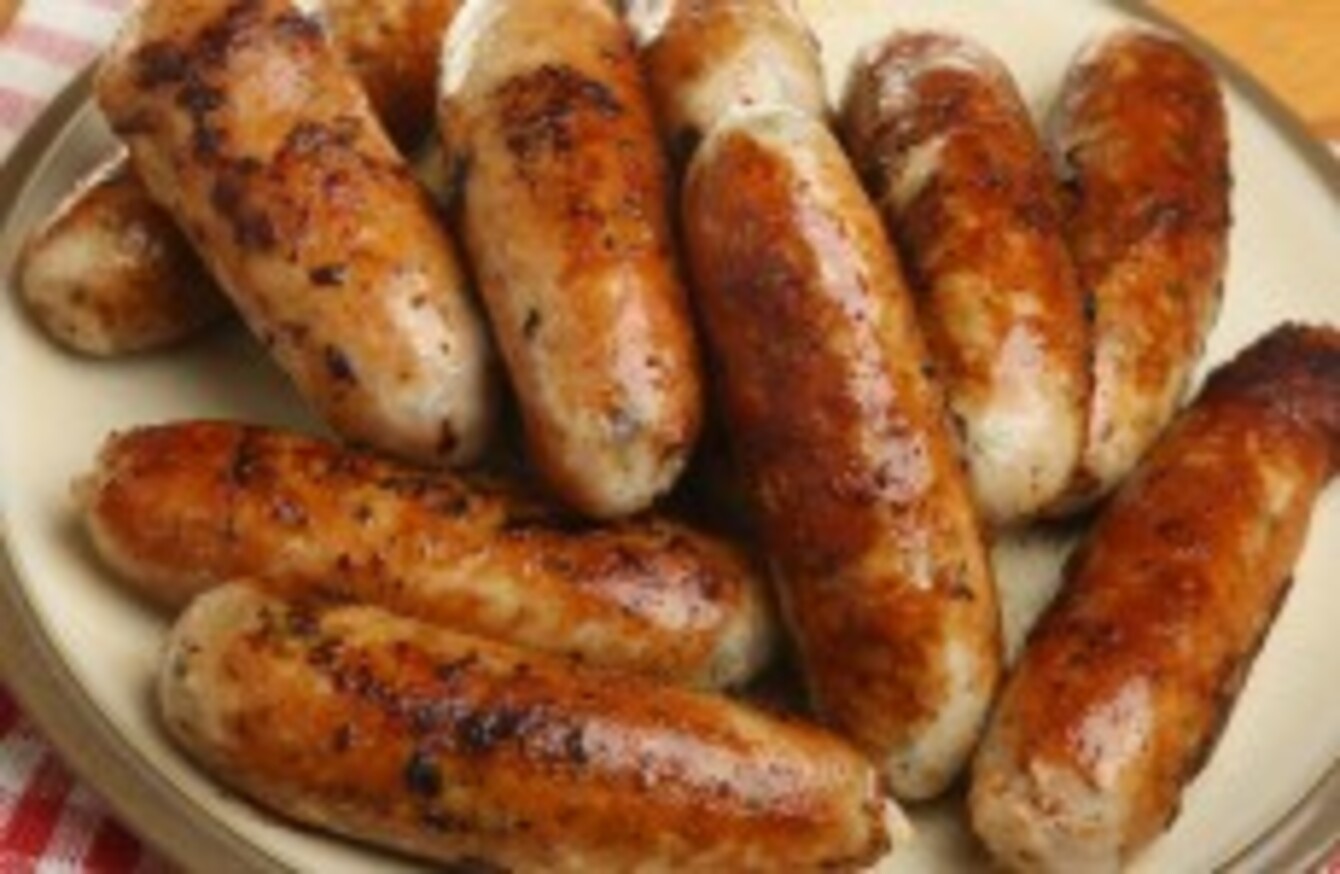 Image: Shutterstock/Joe Gough
Image: Shutterstock/Joe Gough
Updated at 9.18pm
THERE HAVE BEEN warnings to take new research on a link between processed red meat and cancer with a pinch of salt.
The new findings from the World Health Organisation show that 50g of meat a day – which is around two slices of ham – could increase a person's chances of colorectal cancer by 18%.
However, this is relative to the overall slice of the population that suffer from the condition.
Speaking on the Today with Sean O'Rourke programme, Professor Hugh Mulcahy, consultant gastroenterologist at St Vincent's Hospital, said:
"You've got to start off with the fact that about 5 out of 100 Irish people will get colorectal cancer at some stage in their life. So the risk of getting colorectal cancer is about 5%. This increases the risk by 18%, but it is a risk of the 5% that it is increased by.
So it has increased from around 5% to just under 6%.
Warning 
This follows Irish farmers issuing a warning against a knee-jerk response to yesterday's World Health Organisation report linking processed red meat to cancer.
The research found the risk of colorectal cancer was higher in people who consume large amounts of these meats. Irish Farmers Association president Eddie Downey said similar reports have 'come and gone' before in the past.
"Quite simply, everything is bad for you at this stage," he told Newstalk Breakfast.
Remember butter, a few years ago, we were told it was bad for you, and butter sales collapsed, milk prices collapsed. Now they tell us that butter is good for us. That's the same people making the same statements.
Downey believes a controlled response is needed to limit damage to the Irish beef industry "if we manage it right, don't have an over-reaction to it and let's see how it runs out".
If we take a balanced view on these things, have a balanced diet, everything in moderation, I don't think there's any difficulty in this.
Changing guidelines 
Speaking on RTÉ's Morning Ireland, chief specialist in public health nutrition with the Food Safety Authority Dr Mary Flynn said the agency will issue revisions to its current guidelines if necessary following a review of the data.
Flynn noted that the current guidelines recommend that the public vary sources of protein in their diet, and that red meat shouldn't be consumed more than three times a week.
She added that it would be misleading to say that the study means the risk of cancer from processed meats is the same as that from asbestos or smoking, but rather the amount.
A statement from the HSE read:
As this report is quite detailed and complex, it will require careful consideration by the HSE to determine what action, if any, is needed regarding changes to nutritional plans for public health services.
The Department of Health has also issued advice on eating meat. It said the WHO findings have been sent to an expert group for their consideration.
It said new revised Healthy Eating Guidelines will be issued by the end of 2015.
In the meantime, it said consumers should consult the Food Safety Authority of Ireland which has published guidance following the WHO report. Their guidelines are available here.
The department added:
Meat is an important source of protein, iron and vitamins. Eating healthy food and being physically active will help to improve health. The most important goal is to try to eat a balanced diet.
The World Health Organisation's International Agency for Research on Cancer (IARC) analysed 800 studies from around the world and found that processed meats such as sausages, ham, and hot dogs cause bowel cancer, and red meat "probably" does too.
It placed processed meat into its Group 1 category of carcinogens. Other substances in the group include alcohol, asbestos and tobacco.
Australia's agriculture minister ridiculed the landmark report, saying it was "a farce" to suggest they could be as lethal as cigarettes.
"I don't think that we should get too excited that if you have a sausage you're going to die of bowel cancer because you're not," Barnaby Joyce said. "You just don't want to live on sausages."
- First published 10am 
Additional reporting by Christina Finn, Michael Sheils Mcnamee and AFP.