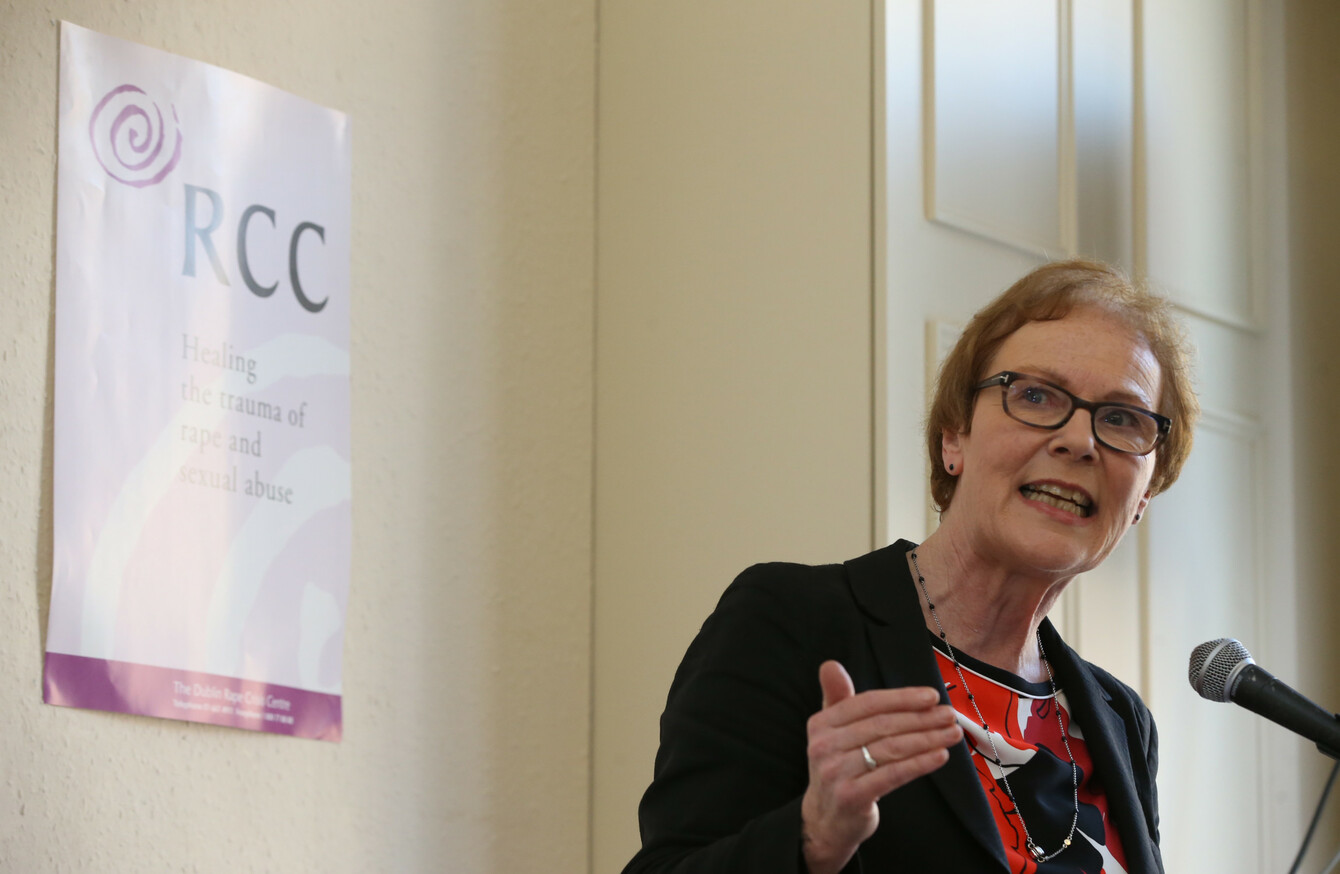 Noeline Blackwell
Image: Sam Boal/RollingNews.ie
Noeline Blackwell
Image: Sam Boal/RollingNews.ie
THE CEO OF the Dublin Rape Crisis Centre says that young people are taking what they know about sex from pornography.
Speaking at the launch of the service's annual report this week, Noeline Blackwell told TheJournal.ie that education was needed to show people young and old that what they see on their screens is not necessarily real-life.
It's also important, she said, that society is fully, comprehensively educated on just what constitutes consent.
"Porn is definitely featuring more in what people are telling us. We're hearing more about pornography from people who come into us and phone us up.
"In schools we're finding that young people are identifying sexual behaviour as what they know through pornography because it's so available to them.
"We can't make it go away now and you can't make the internet go away, not that we want to. So, all we can do is the need to resource people to understand that pornography isn't reality, to understand it's false and to understand the dignity of the human person.
"It's important to us that people understand the concept of consent. We will continue to press home the issue of consent.
There is no sexual crime if there is consent, but sex without consent is rape.
Hook
There was a 24% increase in calls to the centre's National 24-Hour Helpline in 2016 compared to the year before (there was a total of 12,400 calls). Around half of those calls were from people who were contacting the centre for the first time.
However, despite some suggestions, Blackwell says that the idea that there are people making numerous false claims just isn't borne out in reality.
"All of the studies and statistics show that there is a very small percentage of people who wrongly claim rape and we would be the first ones to condemn that. It is absolutely unacceptable."
Conversation around consent and sexual violence in Ireland has been dominated in recent weeks by George Hook.
Hook was suspended earlier this month after widespread condemnation of his comments about rape during a broadcast of High Noon.
The presenter ended a monologue on the issue of rape with the question "is there no blame now to the person who puts themselves in danger?".
Hook added:
"But modern-day social activity means that she goes back with him. Then is surprised when somebody else comes into the room and rapes her."
For Blackwell, the fact that there was widespread pushback against Hook's comments was a good sign.
"We got the feeling (that a couple of years ago nothing is made of the comments).
"Two or three years ago, there was very little dialogue about consent.
"There was a remarkable pushback to George Hook's comments to say: this is not acceptable, the victim is never to blame.
"There seems to be a movement to say this is wrong. It seemed to me that more or less everyone accepted that the victim is never to blame for rape."