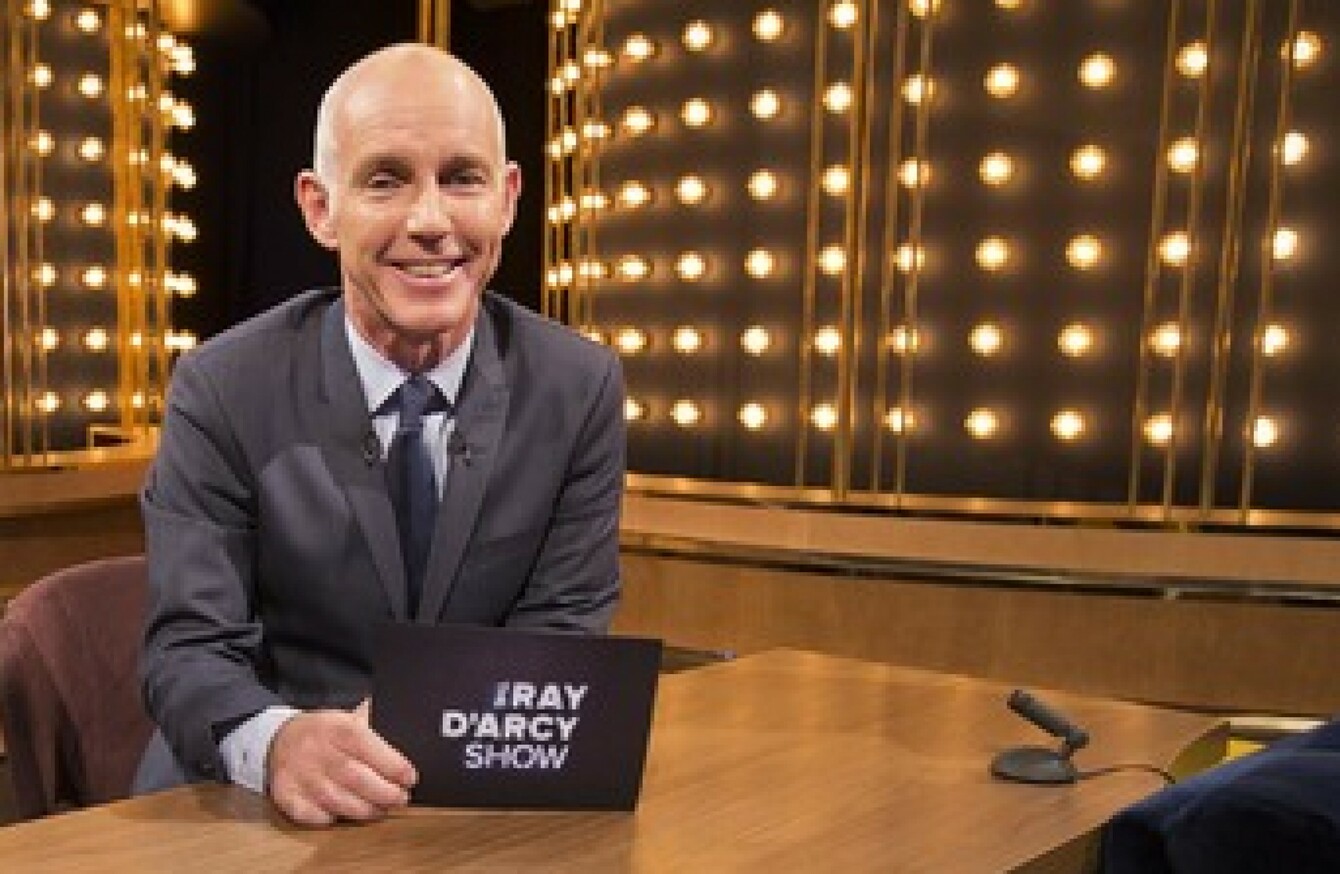 RAY D'ARCY HAS run afoul of the Swedish Tourist Association over a segment that involved calling random Swedes and putting them on live radio without their knowledge.
The tourist association launched a new service last week, allowing anyone to call a dedicated number to be connected to a 'random Swede'.
"We want to spark people's curiosity about Sweden – our culture, nature and mindset. To help us do this, we have the people of Sweden," the number's dedicated website says.
Anyone who lives in Sweden can register as an ambassador by downloading an app and entering their number. However, an STA spokesperson said, by doing so they are not giving permission to be put on live radio without being told.
Asked whether the terms and conditions of the app covered such an eventuality, the STA spokesperson said "it's not ok".
"The stations that have contacted me, I have said very clearly that they must first ask if the person they are calling wants to be in a live broadcast."
Told that an Irish station had put random Swedes on air without asking first, the spokesperson responded:
Let's hope they keep their media ethics for the future.
'Super fun' 
The first Swede who spoke to the show on Friday afternoon, Jinder, didn't seem to mind at all.
D'Arcy chatted with him about – amongst other things – Ikea, the Eurovision and the Swedish football team before revealing to Jinder, five minutes in, that he was speaking live on national radio.
"That's super fun," he responded – and the Swede stayed on the line to answer further questions, including one about Abba.
However the next caller, John, seemed less than impressed – and appeared mystified at the host's queries.
He wasn't told he was live on air for around a minute-and-a-half – and responded with a quiet "really?" when informed.
"Okay," was his only response to further questions about Muppets character the Swedish Chef and the country's postal service.
D'Arcy ended the call with John by saying he hadn't meant to disturb him, and that they might catch up if he was in Dublin – but there was no answer from Sweden.
#Open journalism No news is bad news Support The Journal

Your contributions will help us continue to deliver the stories that are important to you

Support us now
Broadcasting Authority
An RTÉ spokesperson said the broadcaster hadn't received any formal complaints about the segment, declining to comment further.
Sent a general query about putting callers on air without their knowledge a Broadcasting Authority of Ireland spokesperson said "in general, consent must be given before putting anyone on-air, with additional safeguards required if the individual is vulnerable or below the age of 16″.
The spokesperson added that the issue is dealt with by the BAI Code of Programme Standards (Principle 7) and the BAI Code of Fairness, Objectivity and Impartiality in News and Current Affairs (section 4, Rules 4, 5 and 6 as well as rules 12, 13 and 14).
The BAI Programme Standards code states that "broadcasters shall respect the
privacy of the individual and ensure that it is not unreasonably encroached upon either in the means employed to make the programme or in the programme material broadcast".
RTÉ has been using a clip from the segment for a promotional ad in recent days, and a podcast of the segment is still available on the Radio 1 website.