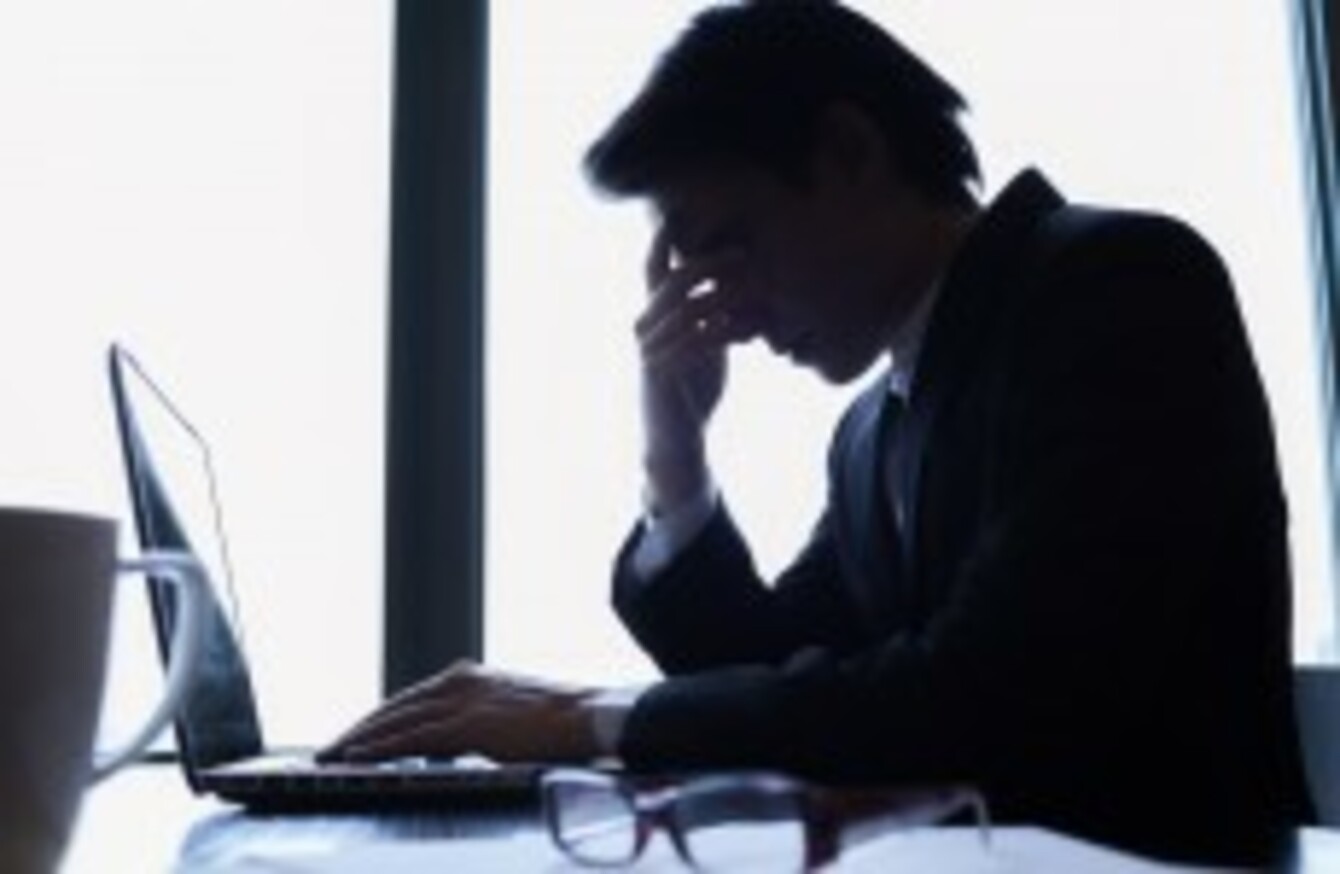 Image: Shutterstock/KieferPix
Image: Shutterstock/KieferPix
SOCIAL ANXIETY IS painfully debilitating. It wrests your voice from you, and leaves you extremely isolated. Seeking help is almost out of the question, as it results in a Catch 22 situation developing: I need help, but asking for help requires me to interact with people.
The personal frustration that develops in response to this is incredibly strong; it is corrosive. I know how this frustration feels because I have social anxiety. I have had social anxiety for seven years.
There are people out there who scoff at the mention of social anxiety. They posit some harebrained conspiracy theory that social anxiety is a 21st century construct. They will argue that I am shy or extremely introverted. They will propound these thoughts without due care, forgetting that I am an individual who has lived with it for seven years. I have known people who are shy, who do not suffer from social anxiety. I have known introverts who have grown very angry when accused by others of suffering with social anxiety. Social anxiety is not a personality trait, it is a mental illness.
I am crippled by the pain of humiliation
I would call myself as a person who is a "functioning" social anxiety sufferer – I have a job, but I do not have any friends. Forming friendships requires an ability to verbalise your thoughts in a clear manner and to engage in social situations. My job requires basic communication skills. I can successfully communicate with colleagues on work-related issues. I cannot successfully converse about anything other than this at work, aside from the anodyne topics we all rely on to generate conversation from time to time – the weather or what we plan to do this coming weekend.
If a conversation were to arise where I might have to speak about something other than work, I shut down or, even worse, attempt to speak and end up jumbling words. They fall out of my mouth with such alacrity – no order, odd pacing – that I am both astonished and embarrassed. In cases where this occurs, I am so crippled by the pain of this humiliation, that it reinforces my belief that I need to avoid people. It forces me back to my redoubt and I wait there, until I can no longer hear myself stuttering through a sentence or no longer see the pain in my co-workers faces, as I drown in my own wasteful verbiage.
My fear of speaking has infected my ability to interact with groups of people. At all costs, I will avoid groups. The larger the amount of people, the greater the risk of humiliating myself. There have been many times that I would have loved to join a particular society or engage with a certain group of people, but my social anxiety always draws a firm line under these types of engagements. It is a large and brutal demarcation line. I cannot pass beyond it.
Social anxiety has cost me so much
Social anxiety has cost me a job, actual friends and potential friends, a partner and worst of all, it stopped me and continues to stop me from becoming the kind of person I want to be: an engaged and active member of society. Most recently, it prevented me from talking to me father at his birthday party.
I became so distressed by the amount of people around me, I made my excuses, walked calmly to the nearest bathroom and watched myself silently cry in the bathroom mirror, because I couldn't talk to my own father. I can still see the look of confusion in his eyes, as I sank back down into my chair, and remained almost silent for the rest of the night.
It is no mean feat telling anyone – even a family member – that you cannot bring yourself to talk to people. Social interaction is a basic human skill. When my social anxiety was not as severe as it is now, I did attempt to express to those close to me that I was experiencing irrational and unpredictable bouts of social anxiety. People were almost incredulous in their response to my admissions. No, they would argue, you're just shy. I would nod and no more would be said about that matter. I understand that they were trying to provide me with reassurance, but truthfully what I required was a receptive, an attentive ear, and not a curt dismissal.
Social anxiety exists. I raise my hand in evidence.
Recently, I read The Scarlett Letter by Nathaniel Hawthorne. I wanted to be Hester Prynne – a woman reviled by her community for bearing a child outside of wedlock. I wanted to be a woman who was a social outcast because at least her "shame" was openly acknowledged. My self-identification with this woman sums up my attitude to social anxiety: it is shameful and I am shameful.
Paradoxically, Hester Prynne had nothing to be ashamed about, and neither should I. It was her community's reaction which placed a mantle of shame upon her, and it is society which places a similar mantle on the shoulders of those who suffer with mental illness. We have come a long way to accepting mental illness as a norm, yet like light hitting a prism, it fragments into a variety of different illnesses, all of which are not given equal weight.
Social anxiety exists. I raise my hand in evidence. If there are people out there who have it too, please raise your hand. We are here. Please acknowledge us.
William Dunphy is a pen name. The author wishes to remain anonymous due to the sensitivity of this issue.