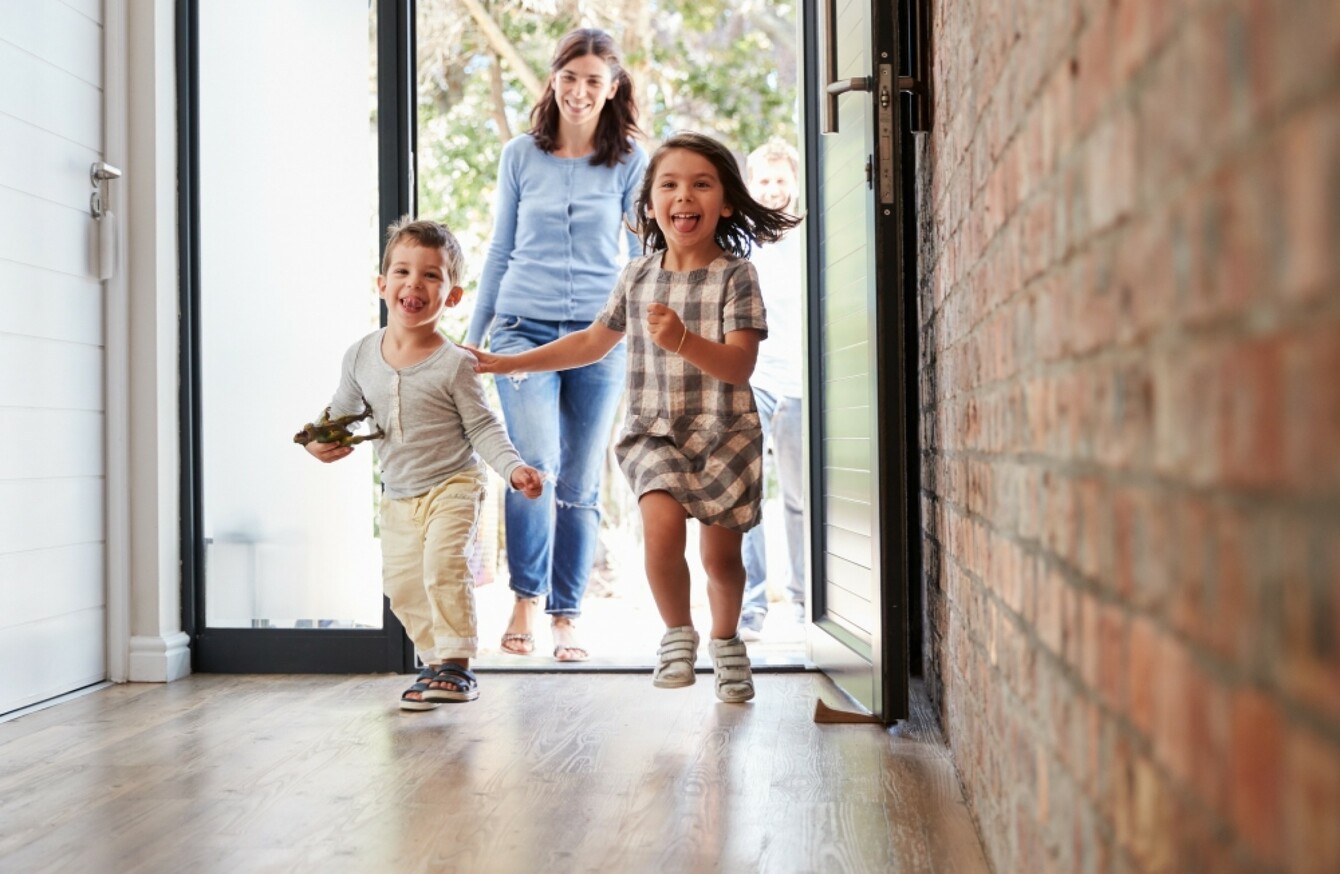 Image: Shutterstock
Image: Shutterstock
THERE AREN'T MANY feelings sweeter than waking up on the day of payday, knowing that you can finally pay off some of those looming bills, maybe treat yourself to a nice lunch and feel a lot less stressed going to bed that night.
But once our wages land into our accounts, what do we really spend it on? Do we siphon off what we can into our savings account, or see what we might be able to make from a tiny portion of it by investing? Or do most of us just try not to let too much of it go on our non-official takeaway fund?
We asked real people how much do they put aside each month, and for what exactly. Here's what they said.
1. Buying a car kickstarted my savings habit 
I put roughly around 10% aside each month. I try to do more when I can, but a recent rent increase has meant that more often than not, 10% is what I actually manage. A previous savings goal (a car) meant that I needed to have a particular sum saved by a certain date.
With that in mind, I saved an amount that roughly equated to 10% a month in order to meet that goal and have kept this up since. I use my savings for bigger spend discretionary things such as holidays, annual spends like car tax and insurance and some always goes towards a rainy day fund for emergencies. 
- Niamh
2. I manage to save 40% and invest in index funds
I save 40% of my wages each month. I tracked my expenditure over six months and saw that I could easily save 40% and still live comfortably enough. I'm saving for a rainy day and maybe over time, enough to buy a house. I want to avoid debt at all costs (except for houses). I invest some of that and my main investments are in index funds.
Index funds work by tracking a market's underlying investment. The markets can be made up of anything but are generally stable so don't fluctuate too heavily. You don't have to actively manage them, you simply buy into the portfolio and forget about them for the next 30+ years. As for my experience with them, one word – amazing.
- Jason 
3. We saved every cent so we could to get on the property ladder
We put 20% of our salary in every month plus everything after-tax from overtime and my second job. If we have extra, we'll put at least half that extra into savings too. Before we bought, it was every spare cent. I'm only starting to buy new clothes again and get takeaways without panicking over spending that money.
We wanted to get onto the property ladder as soon as possible because rent was too much in Dublin.Our savings goals were to buy the house and have enough money for upgrades. To get the mortgage, we also saved 25% of the house price as the amount we could get was too low. One day we'd love to buy land for our kids to do the same.
- Sophia
4. I'm saving for holidays right now, but eventually for a deposit
I'm not exactly sure what the percentage is because my salary involves commission but I put €500 aside a month. It leaves my account on payday and I rarely dip into it unless I've a huge medical expense or a big holiday booking. I also try to transfer whatever extra I can – my savings account allows me up to €1,000 a month. That figure allows me to save €6,000 a year (at least in theory) without having to live too frugally. 
I'm a bit out from even saving for a house just yet so it's just a general savings account. I'll probably use it for a deposit but at the minute it's just there for bigger holidays, medical expenses and Christmas. I don't have specific savings goals other than to try not to dip into that account because it adds up so quickly if I leave it be. In four months you'd have covered most of the cost of a trip to Asia or Africa! 
- Hannah
5. I save an 'emergency fund' to live on in case I lose my job
So 5% of my pre-tax salary goes into my pension, and then I put 20% of my after-tax paycheck into my savings account. For the pension, it's the maximum that my employer will match, and for the savings account, I read somewhere about the 50-30-20 rule that you should put 20% of your money into savings.
I've an 'emergency fund' – about the equivalent of four months' pay, as a buffer in case I lost my job. I'm also saving for a big trip. As well as my pension, I have some shares from a previous job that I bought with my annual bonuses while I worked there – it was more tax efficient that taking a cash bonus. I've been thinking about investing but I haven't done anything about it, partly because I don't feel like I know enough.
- Catherine
6. I take all my spending money out in cash and divide it into envelopes
I put 20% aside each month. I decided to break down what I tend to spend my money on – food, clothes, alcohol, etc and I allocated a monthly allowance to each. The remaining cash is put away. I give myself a weekly allowance, taking it all out in cash at the beginning of the month (after I've paid my rent), and distributing it into four envelopes – one for each week, which I stick to.
I'm saving for a house. It's an expensive market out there and even though I don't plan on buying a house for another ten years, there's no time like the present so start saving. I want to save at least €6,000 a year for the next 10 years. That would be where I'd invest rather than stock or share-type investments.
- Darragh
7. I put what I can into my company stock programme
I put aside whatever I can each month and place it into an Employee Stock Purchase Programme with the company I work for. I don't have a specific saving goal in mind but likely for a house deposit at some point. In the meantime, it's there in case I have need of a new car, rent deposit or for some holidays. While I can afford to, I'll keep trying to put aside what I can so I eventually have saved roughly €40,000.
After six months of this programme, I can sell the shares and have access to this money. The scheme offers the shares at a reduced price, so it's a good way to earn interest on my savings. I don't tend to hold on to them for too long beyond the mandated period. I would consider investing in the stock market in future though, given how any savings account will not beat inflation. I also put 5% of my salary in to my pension monthly. 
- Hannah
8. I 'top up' my savings at the end of the month, depending on my spending
I try to put away away 10-15% every month. I normally do it when I receive my salary and then review at the end of the month if I can top it up by anymore depending on my spending. I'd a look at my main monthly expenses and how much I was spending, (rent, travel, food shopping, bills) plus a certain amount for discretionary spending (meals, drinks, nights out, travel). From there figured out how much I could put away.
I save for holidays mostly – plus a rainy day savings fund if I was to ever need it. I don't really have a specific number in mind, really just as much as I can. The idea is to work slowly towards one day having a mortgage, but also have enough to cover any holidays I want to take in the meantime. 
- Sabrina
9. I've saved the deposit so I'm now saving for the inside of my future house
I save just shy of a third of my income each month. It comes out by direct debit immediately after I've been paid. Luckily, it has increased over time as my salary has gone up – it wasn't that much when I first started saving. I looked at my monthly income and subtracted my outgoings, then I set aside an assumed amount for everyday things like groceries and socialising and then I put aside the surplus.
It's mainly to buy my first house and everything that that involves. But at the same time, I'm trying to add to my rainy day fund should I need it in the future. And so I can still go on nice holidays. I have reached my savings goals for a deposit and fees for my first house so now I'm gradually trying to build up how much I have to spend on furniture, appliances and snazzy wallpaper.
- Orlagh
10. I'm saving for a house and a baby one day
I think it's probably about 10-15% of my salary that I put aside each month. I started off with a very small amount that is automatically deducted from my salary and put into a savings account and just increased it as I was paid more. Most of the money goes to one account I can't really touch for a future house and to make a baby (I'm in a same-sex relationship).
There's a small amount I move into an account I can take from easily for any birthdays or holidays. I would like to save a lot more money (and I could if I budgeted properly) to get a house but there's no point when I wouldn't even get a mortgage right now. I don't have any investments. I would love to but I don't understand them. Technically I guess my pension is an investment but that's managed by another company.
- Rachael
Ready to start investing? See what kind of investor you are and check out the range of investment options available at KBC. There's a dedicated investment advisor in every KBC Hub to take you through all the options – book your appointment now.
Terms and conditions apply. KBC Bank Ireland plc is regulated by the Central Bank of Ireland. Warning: The value of your investments may go down as well as up.