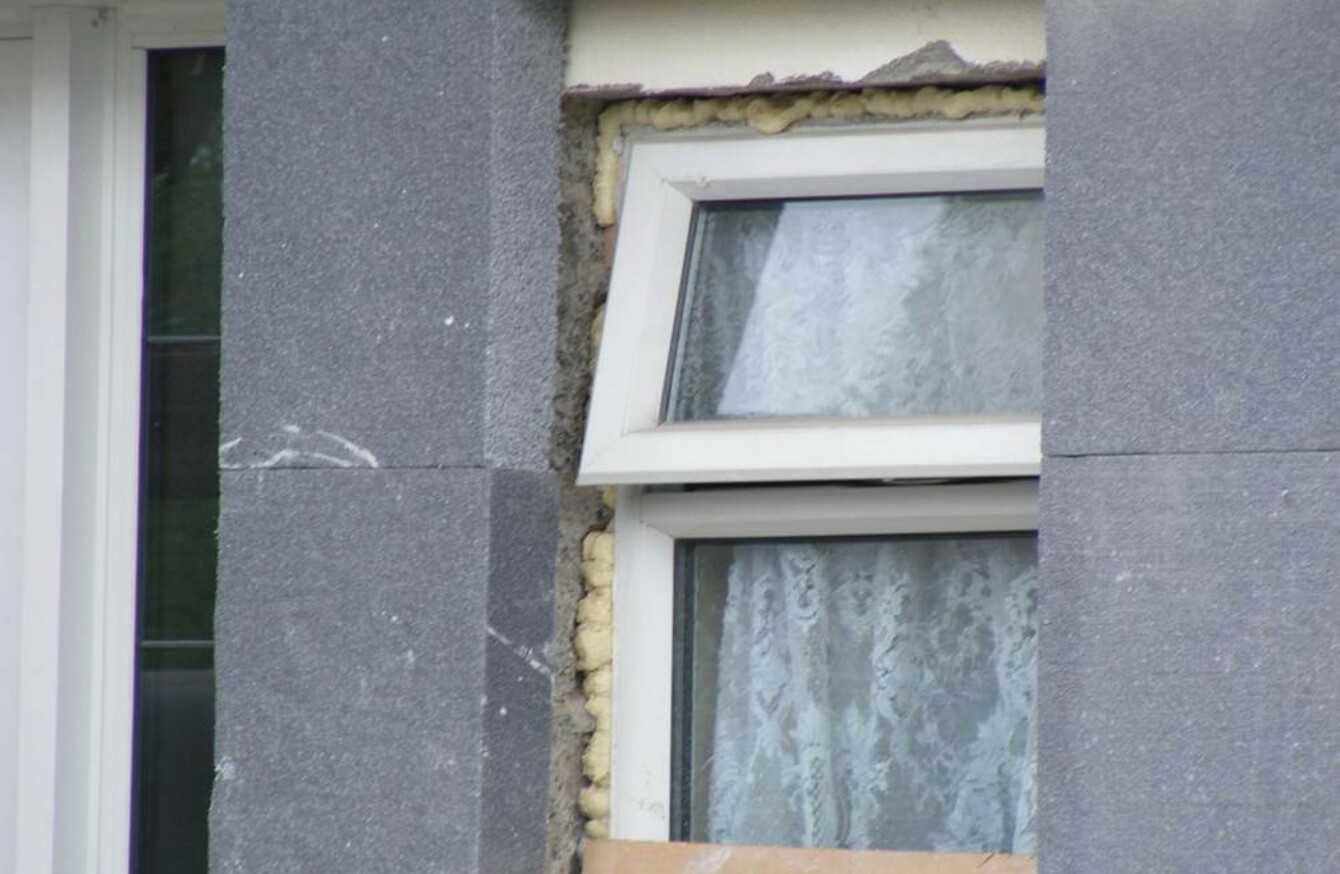 This shows poor detailing at the corners of the window.
This shows poor detailing at the corners of the window.
GETTING YOUR HOUSE renovated soon? You might want to take a look at these photos before you make any rash decisions.
The NSAI (National Standards Authority of Ireland) is sending out a stark warning that substandard retrofit insulation is not only detrimental to your home, but it can also potentially pose a risk to your health.
The NSAI independently audit, assess and certify insulation building products and installers. It received three complaints in relation to its registered installers in 2014 and one complaint in 2013. All complaints related to external insulation.
It says that homeowners have spent over €624 million on renovations and extensions under the Government's Home Renovation Incentive Scheme since it was introduced in October 2013.
It is advising people to only use NSAI quality certified products and installers when insulating their properties, to avoid issues like those pictured.
NSAI Certification and Inspection Officer Robin Byrne said he has come across substandard insulation work.
Substandard retrofit insulation can be hugely detrimental, not only to your property, but it could also potentially pose a risk to your health.
He pointed out that if insufficient ventilation is provided to the home, it can lead to "unhealthy living conditions, mould growth, and potentially a build-up of carbon monoxide".
Items such as gas and electricity meter boxes and electric cables also require proper attention by the installer.
"There is currently no legal requirement for an insulation installer in Ireland to become NSAI certified, and the NSAI only has the power to carry out audits on businesses that are certified. Therefore homeowners need to be careful and do their research," said NSAI CEO Maurice Buckley.
Recommendations
The NSAI recommends that homeowners should take the following six steps before deciding on an insulation contractor:
Check that the contractor is an NSAI registered installer.
Check that all products used are certified by NSAI.

Check that the contractor is fully insured.
Check that the contractor is registered with Sustainable Energy Authority of Ireland (SEAI) for grant works. If it isn't, you could lose eligibility for your grant payment.
Always ask for references and if possible, go see completed projects.
Ask about warranties, verify and read all the small print.