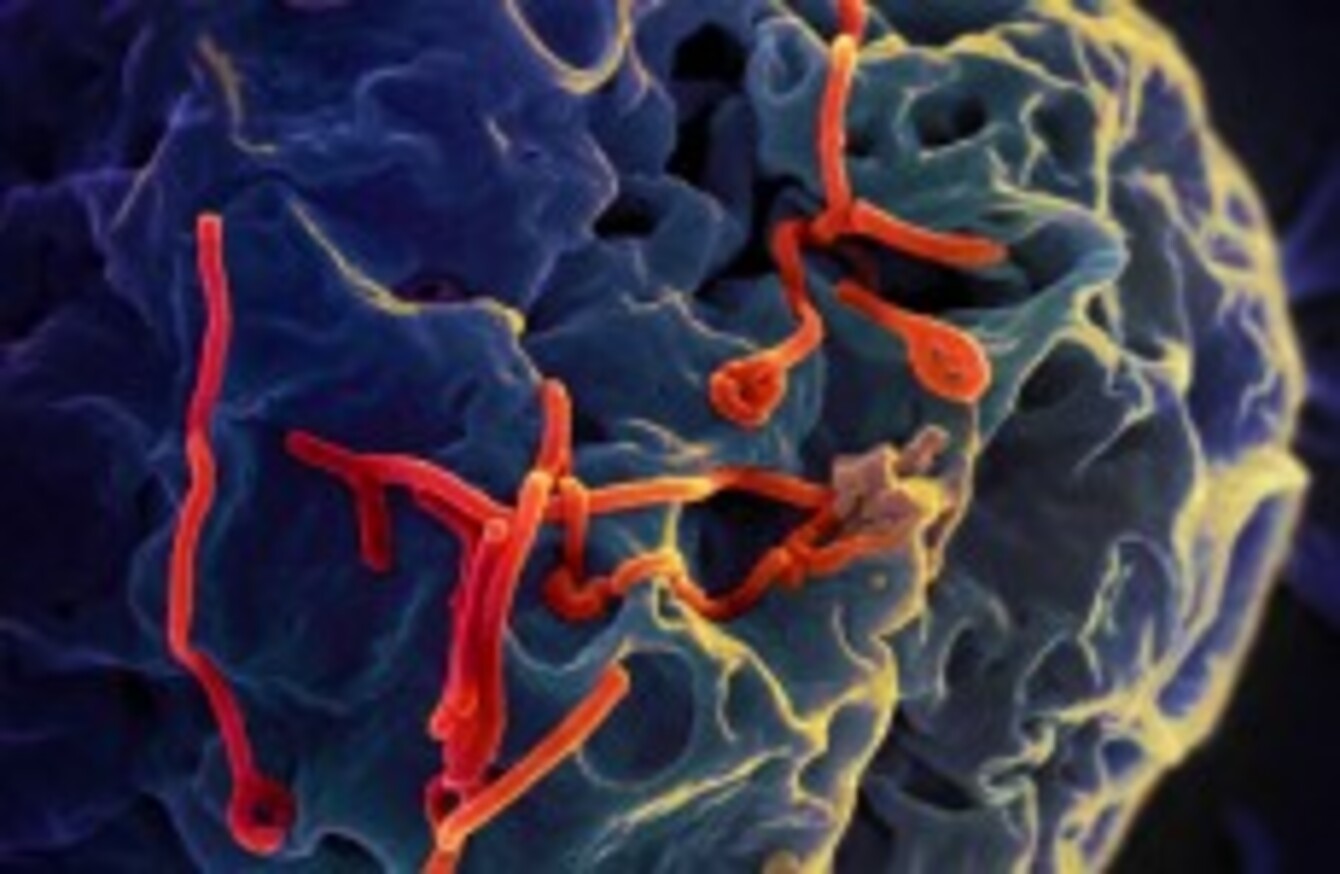 EBOLA HAS DOMINATED our headlines for most of 2014. The West African Ebola epidemic is the deadliest outbreak of its kind to date.
With the rate of infection on the rise and death tolls still climbing, we will be dealing with Ebola well into 2015.
The first cases were reported to the World Health Organisation on 23 March and it was declared a 'public health emergency of international concern' on the 8th of August.
What is our responsibility when it comes to Ebola?
What is morally expected of us when it comes the prevention of spreading infections?
The debate over whether it can be seen as responsible or not for those who treated people infected with Ebola to be going about their regular routines upon returning home is very heated.
Is it ethical that these people go to the gym or get a train before they have completed the 21 day incubation period?
Primum Non Nocere is the backbone of all healthcare professions around the globe. It means 'First, do no harm'. Are these people going against the mantra if they do not remain in incubation for three weeks after treating a patient with Ebola any more so than if they shake your hand after sneezing?
Have you ever gone to the shop when you had a common cold? Or gotten on a bus with a stomach bug? Are you a bad person for not getting the flu injection? Or for sending your child to school with a runny nose?
Your ethical obligation could be determined by the level of risk involved. With something like the common cold which is very contagious, the stakes generally remain quite low even if you do catch it.
Infections like Ebola are much harder to contract than a common cold but because the stakes are so much higher if you do catch it, our moral obligations come into play.
Is society becoming less moral?
In recent years there has been a rise in diseases associated with childhood as a result of parents not bringing their children for the relevant vaccinations at the appropriate ages. These diseases, such as measles and mumps had been virtually wiped out previously.
This type of individualistic behaviour is contrasted in many Asian countries where people are regularly seen wearing surgical masks on the streets. Initially, most people assume that this is to avoid catching infection when in reality, more often than not, it is the wearer who is sick and sees it as their duty not to spread the germs of their illness.
So is this me-first mentality causing us to become less cautious and immoral when it comes to spreading germs?
What is going to happen?
The WHO Global Response Team recently concluded that their data indicates 'that without drastic improvements in control measures, the numbers of cases of and deaths from [Ebola] are expected to continue increasing from hundreds to thousands per week in the coming months.'
#Open journalism No news is bad news Support The Journal

Your contributions will help us continue to deliver the stories that are important to you

Support us now
WHO believes that the West African virus is similar in biological characteristics to previous outbreaks and that the size of the epidemic we are currently experiencing is down to "attributes of the affected populations and because control efforts have been insufficient to halt the spread of infection."
There are suggestions that the epidemic could be worse than any previous outbreak. The WHO get their data from teams in the field which can understate the scale. According to projections by the US Centers of Disease Control and Prevention, there will be approximately 550,000 cases of Ebola in West Africa by late January 2015. If this number was to be understated, we could be looking at almost 1 million cases in the same time frame.
Background
Originating in Guinea, the outbreak can be traced back to December 2013. It soon spread to neighbouring countries as Sierra Leona and Liberia quickly saw devastating numbers, overtaking those in Guinea. The spread was facilitated by the villages where infections broke out being well-connected by roads to densely populated urban areas.
In September of this year, it was recorded that the rate of infection was doubling at an alarming rate – 16 days in Guinea, 24 days in Liberia and 30 days in Sierra Leone.
Nigeria reported that it had Ebola on July 31st but has been free of any new cases since early September. Luckily, Lagos, with a population of over 20 million, has remained Ebola free due to very strict policies being in place since day one to lower the risk of infection. Nigeria is a hub for international air travel so if the outbreak was to spread, the results could be even more catastrophic that the current situation.
With a total number of cases standing at more than 13,500, the death toll has hit more than 5,000 so far.