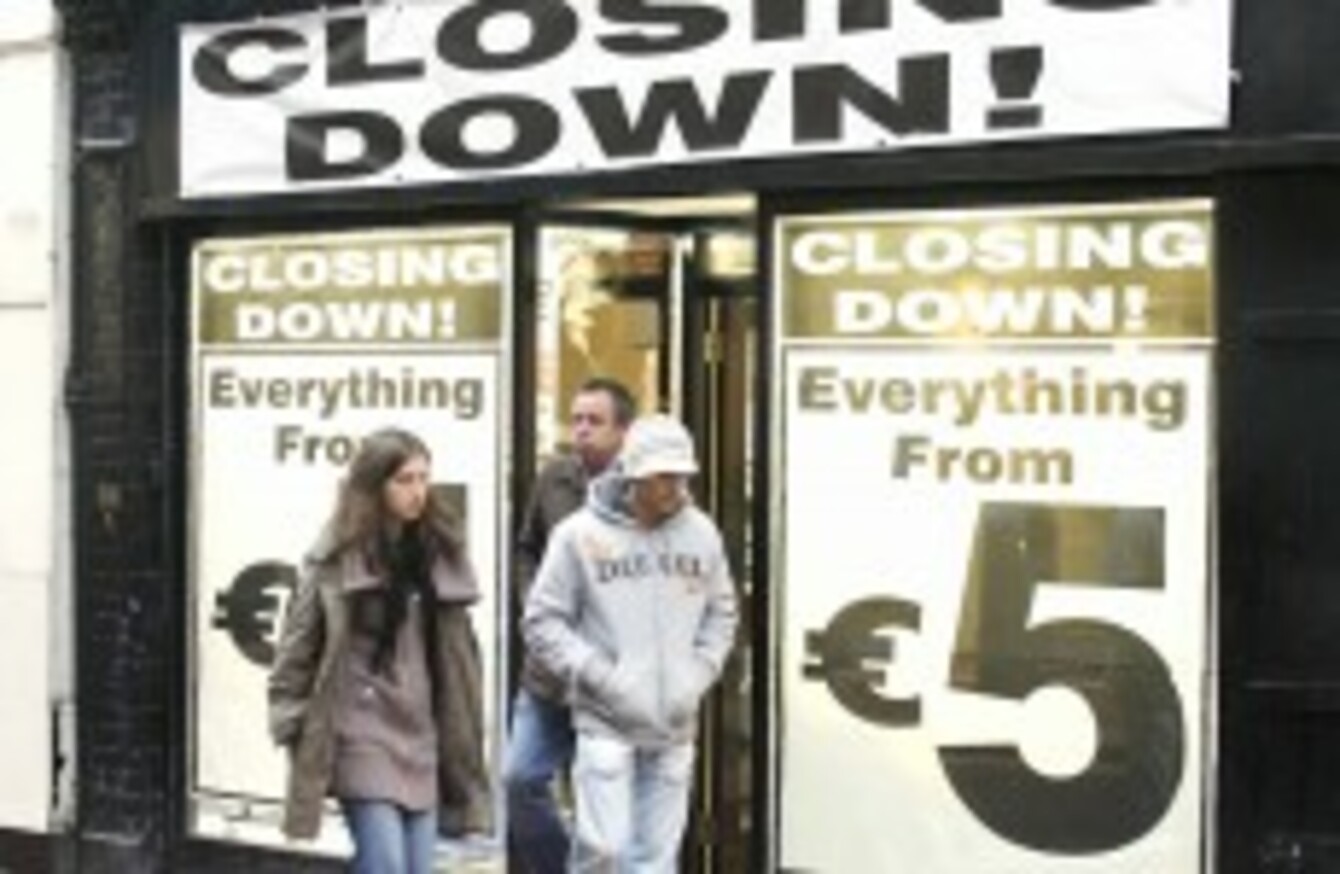 Image: Mark Stedman/Photocall Ireland
Image: Mark Stedman/Photocall Ireland
The Irish Small and Medium Enterprises association (ISME) has blasted the government's failure to help retail businesses address major issues facing the sector.
Chief executive Mark Fielding called on the Government to make good on its promise last February to establish a long-awaited retail consultation forum.
"(Since then) nothing has been done, as the government continues its 'wait and see' policy."
The tsunami of problems affective the retail trade, such as illegal tobacco, unlicensed alcohol products, fuel laundering and the general expansion of the black economy continue to add to the problem of the overall reduction in consumer spend.
Fielding was responding to new figures from the Central Statistics Office that show only minor gains in a disappointing March for retail businesses.
Ibec said that an increase of only 2.2 per cent was recorded in the volume of sales, but the value of sales remained the same as March 2013.
This is particularly disappointing given the exceptionally poor performance of sales in March last year, mainly because of an unseasonably cold and rainy month.
Ibec retail Ireland director Stephen Lynam said:
The figures for the first quarter are disappointing. While any growth is welcome, an increase in the value of sales, exlcluding motor sales, of just 0.5 per cent, is simply not enough to create jobs and prevent store closures.
Lynam said that strong returns in the sales of clothing, hardware, furniture, electrical items and books were offset by falls in supermarket sales, as well as in department stores and specialised food shops like butchers.