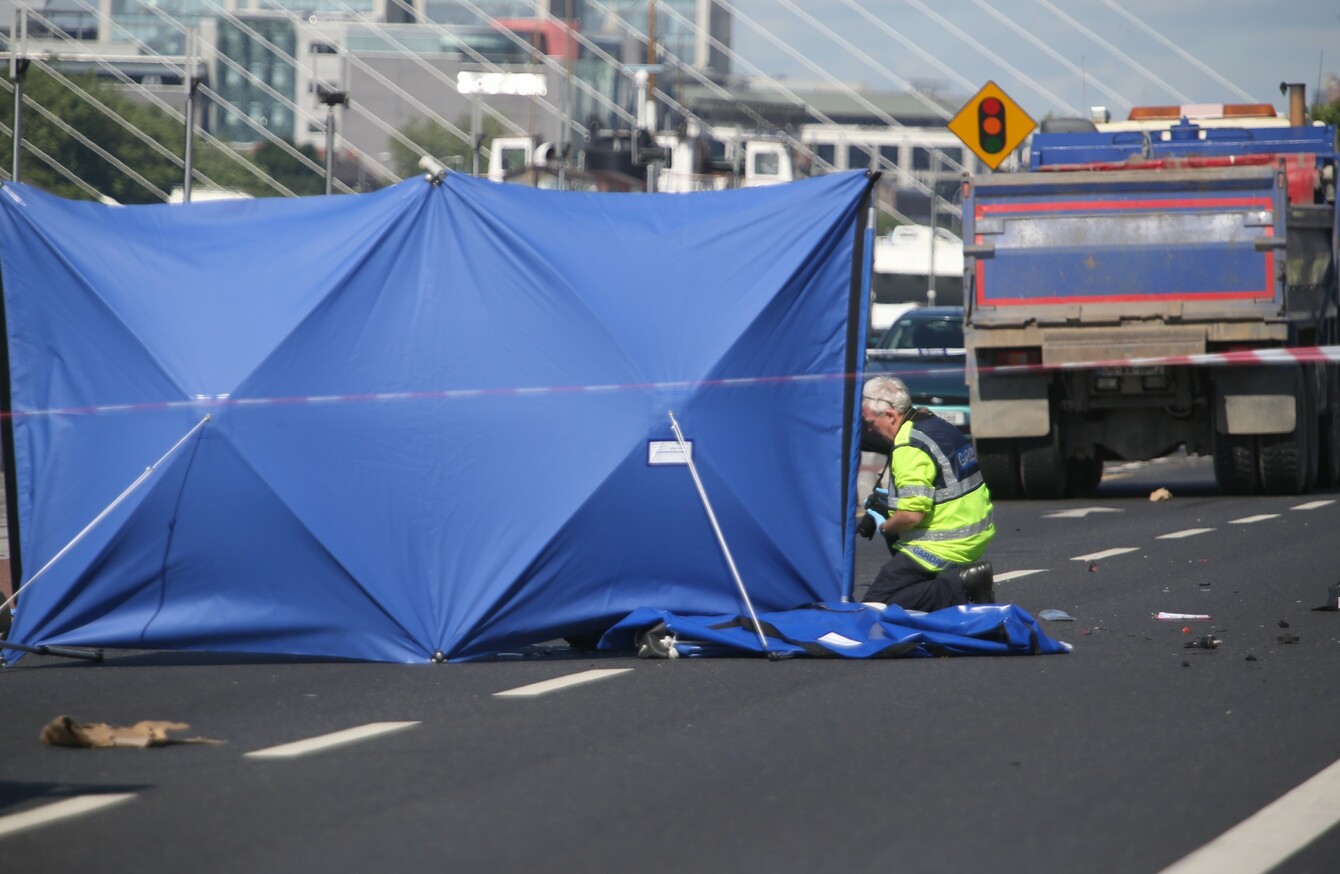 File photo
Image: Sam Boal/Photocall Ireland
File photo
Image: Sam Boal/Photocall Ireland
A NEW REPORT published by the Road Safety Authority (RSA) has revealed that 19% of those who died in road traffic collisions in 2013 tested positive for illegal drugs.
Using coroner reports from 115 road traffic deaths in 2013, which represents over half of road traffic deaths in 2013, it was determined that almost one third (31%) had taken alcohol, while 30% were on prescription medication prior to the crash.
Over half (59%) of road death victims had taken alcohol, illegal drugs or prescription medicines, although one third (33%) tested positive for two or more of these.
In terms of illegal drugs, the most common found was cannabis, followed by so-called legal highs and cocaine.
The most common prescription drug found was benzodiazepine, a common sedative which slows the body's functions. There is no indication, however, whether the prescription drugs found were taken as prescribed or not.
The most common reasons for crashes involving death included losing control (43%), speeding (24%), and driving down the wrong side of the road (21%).
One third (33%) of the men who died in car crashes were noted not have been wearing a sealtbelt, while 23.5% of the women who died in crashes were not wearing a seatbelt.
The report notes that, while it does not possess data for all road traffic deaths, "the available data from coronial files for 2013 fatalities is likely to increase when more files become available once inquests are closed, and any supplementary data will be collected in 2015/16."
Recently, the RSA issued a stark warning that, if current trends of drink driving and careless driving continued, up to 80 people could die on our roads in the last six months of 2016. So far this year, 165 people have died on Irish roads.
Liz O'Donnell, RSA Chairperson, said: "Complacency is our biggest challenge over the next six months. We need to get the basics right every single time we use the roads. This means not driving impaired, not speeding, wearing our seatbelts, making sure we're visible to other road-users and avoiding distraction and fatigue.
"We need to take personal responsibility and not take unnecessary risks that put ourselves – or others – in danger."