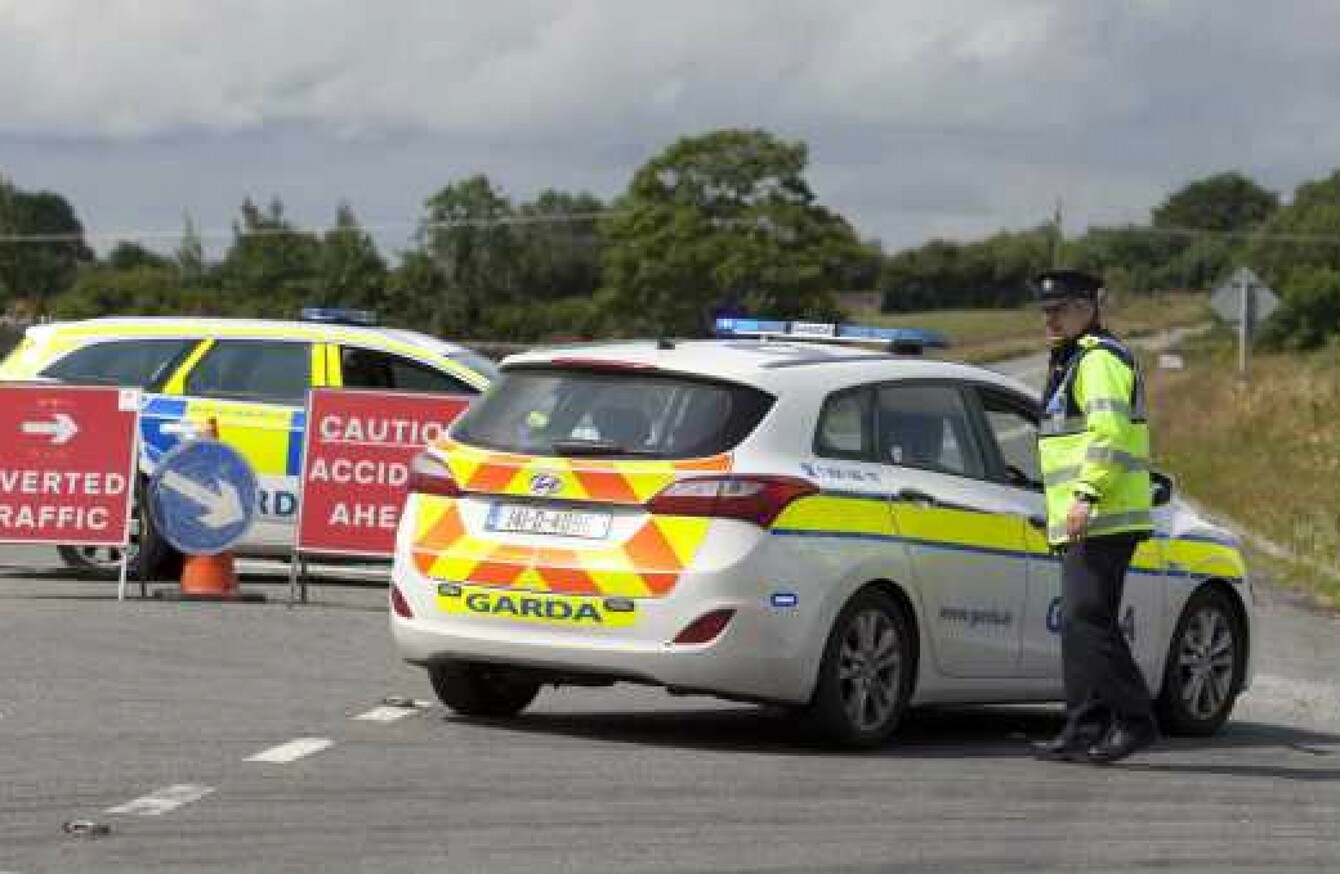 Image: Eamonn Farrell/RollingNews.ie
Image: Eamonn Farrell/RollingNews.ie
THE NUMBER OF people who died on Irish roads in 2015 was 165, a 15% drop from 2014, the first year figures have declined since 2013.
Figures published by the Road Safety Authority (RSA) show how 2015 saw 158 fatal collisions, resulting in 165 deaths on Irish roads. This meant there were 21 fewer fatal collisions and 28 fewer deaths compared to 2014.
This makes 2015 the second safest year since records began in 1959; the safest year was 2012 when 162 lives were lost. 2013 saw 188 lives lost and 2014 saw that figure increase to 193.
On average, there were 14 deaths every month in 2015, compared to 16 in 2014, while July and December had the highest number with 20 road deaths.
Other noticeable findings from the RSA's report include:
Of those who died on Irish roads, 75 were drivers, 27 were passengers, 32 were pedestrians, 22 were motorcyclists, and nine were cyclists. The biggest reduction was among passengers, cyclists, and pedestrians.
129 (78%) of those were male while 36 (22%) were female.

No seatbelt was worn in 29% of driver and passenger deaths. 20 of the 75 drivers who died (27%) were not wearing seatbelts.
Compared to last year, there were more deaths among those aged between 16 – 25 and 56 – 65.
There was a significant reduction in the number of child fatalities (15 years and younger) in 2015 (3) compared to 2014 (15).
The most dangerous times on the road were 10am – 12pm and  4pm – 6pm.
The majority of driver fatalities occurred on rural roads, in particular those with a speed limit of 80km/h and 100km/h.
Commenting on the figures, the chairperson of the RSA Liz O'Donnell said it was difficult to call 2015 a success but said that progress was being made.
It's difficult to describe 2015 as a success when 165 people lost their lives on the roads … But the number of people being killed on the road is the only way we can measure success or failure and it's important that people know progress is being made and their efforts are making a difference.
The focus for the RSA in 2016 will be on driver distractions like phone use while driving, the dangers of low-level speeding as well as drink driving and those drivers and passengers not wearing seatbelts.