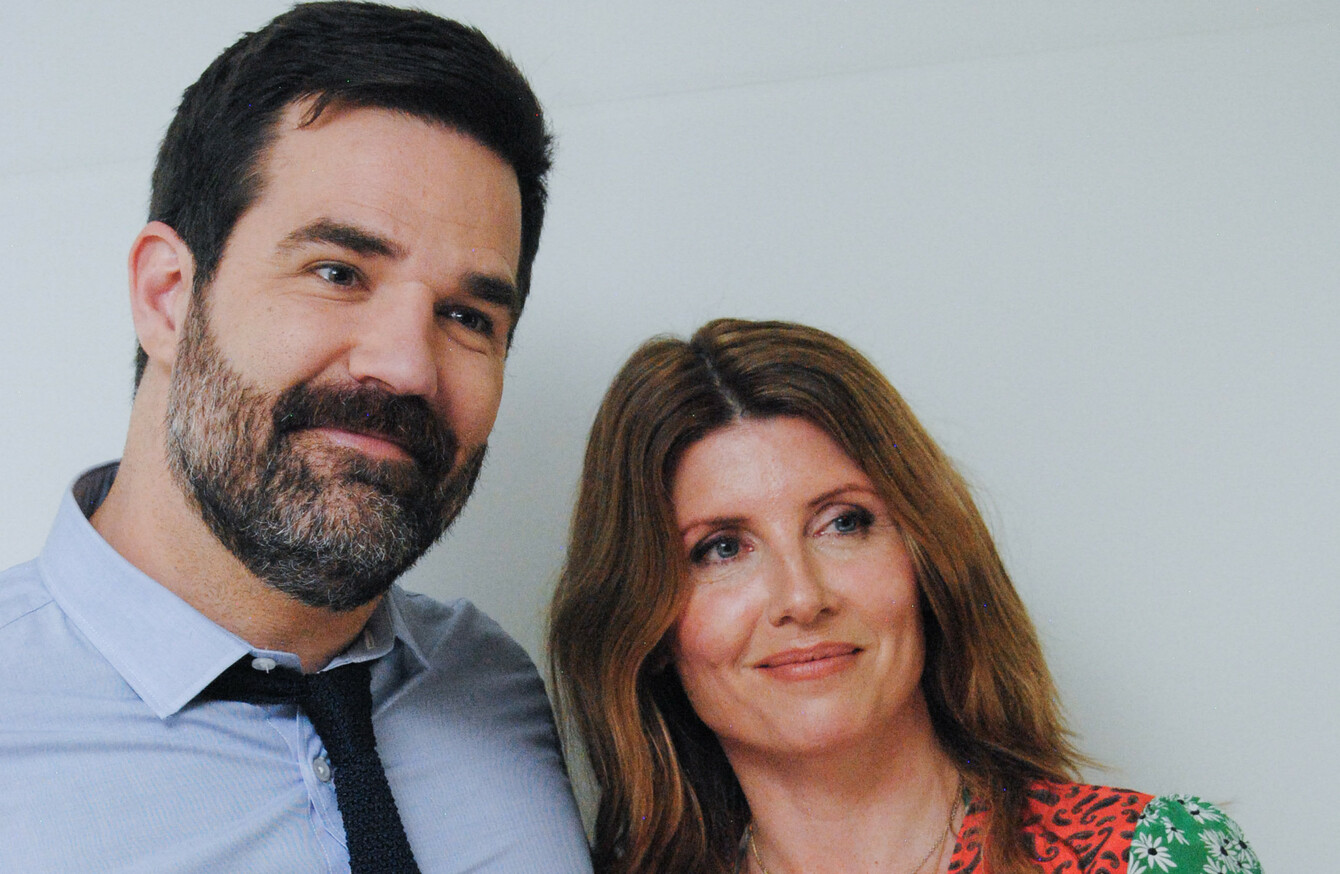 Delaney with Catastrophe co-star Sharon Horgan
Image: Shooting Star SIPA USA/PA Images
Delaney with Catastrophe co-star Sharon Horgan
Image: Shooting Star SIPA USA/PA Images
US ACTOR ROB Delaney has said that his two-year-old son Henry has died due to a brain tumour.
In a post on Facebook, the Catastrophe star detailed how Henry had been diagnosed with a brain tumour just before his first birthday.
He had undergone surgery to remove the tumour early last year, but the cancer then returned and he passed away in January.
Delaney said: "My wife and Henry's older brothers and I are devastated of course. Henry was a joy. He was smart, funny, and mischievous and we had so many wonderful adventures together, particularly after he'd moved home following fifteen months living in hospitals."
The actor described how his son had been left with significant physical disabilities as a result of the tumour and the surgery, but that he had also been making progress with sign language and getting from a to b.
"His drive to live and love and to connect was profound," Delaney said. "I am astonished by the love-in-action displayed by Henry's mom and his brothers.
They are why I will endeavor to not go mad with grief. I don't want to miss out on their beautiful lives. I'm greedy for more experiences with them.
Calling the NHS nurses and staff who treated his son as heroes, he urged people to donate to UK charities for sick children in Henry's name.
"Our family would be in much worse shape right now if it weren't for them," Delaney said.
Thank you, beautiful Henry, for spending as much time with us as you did. We miss you so much.