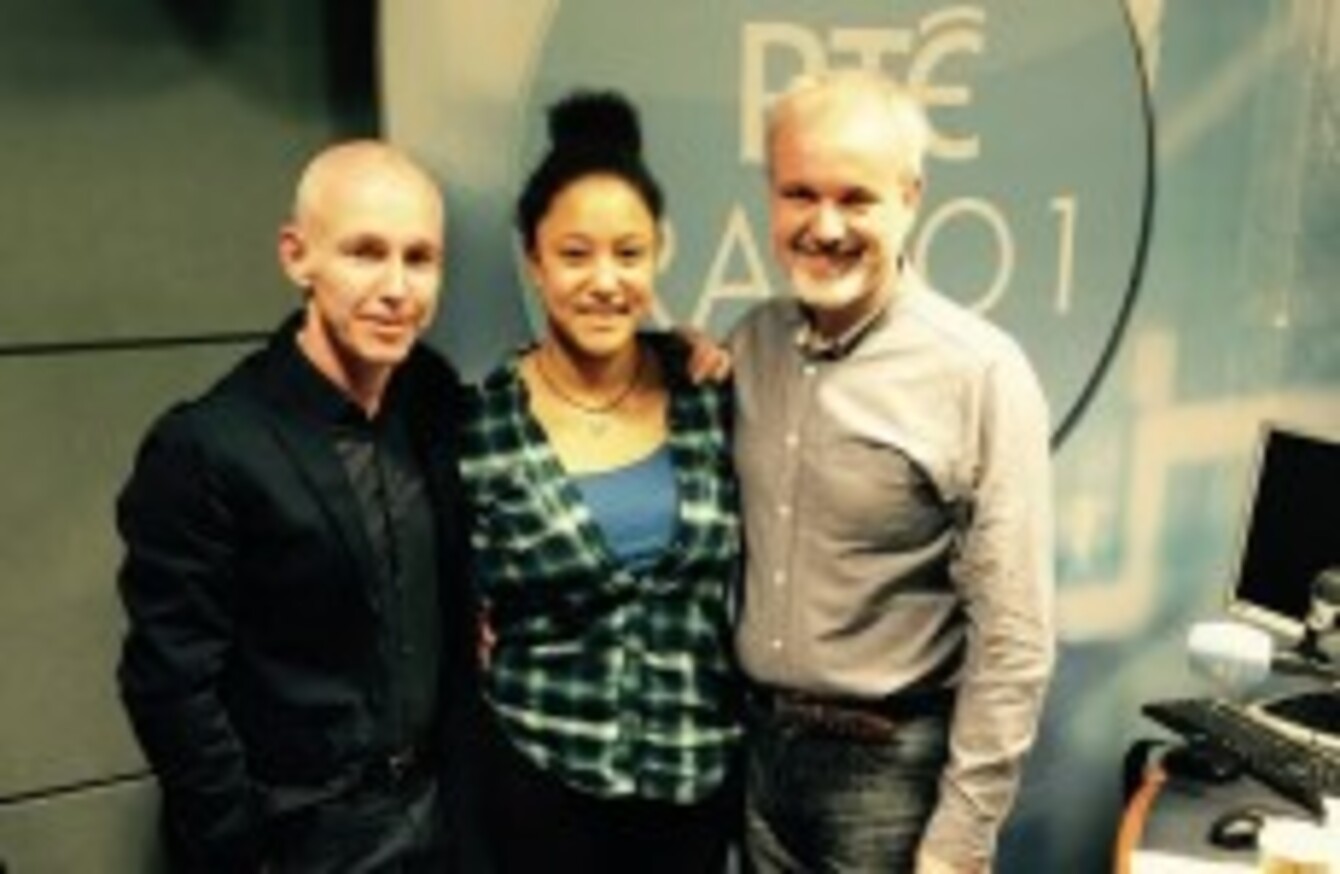 Image: RTE via Press Office
Image: RTE via Press Office
15-YEAR-OLD Safia has two gay men as parents and says that, "My dads are like any other good parents."
The teenager decided to write a letter into The Ray D'Arcy Show on RTÉ Radio 1 about her Dads.
She said that, "One of the things that upsets me and makes me very angry is hearing people talk about how my family isn't 'ideal'.
In the letter she says her Dads just want her to be happy. "They're strict but only because they want the best for me. But most importantly, they really, really love me. So how can someone say that my family isn't ideal?
"Some people say that two women raising a child might be okay but not two men. This confuses me. What does it matter, if it's a man and a women, two men or two women? As long as they love their kids, look after them and support them; as long as their kids are properly cared for, what's the difference?
"People may also ask "if you were raised by two gay men, would you not be gay too?" But isn't that a silly question? I mean after all, plenty of so called 'normal' families have gay children, just because I was raised by two gay men, doesn't mean I would automatically be gay.
I get very, very angry when I hear people say things that mean they think there is something wrong with being gay. It's not right. And some people seem to think that LGBT people have fewer rights than straight people.
'My friends are in awe of my Dads'
The teenager also tacked the subject of gay marriage, asking how it affects people who are against it:
"But here is a question I would like to ask everyone who is against marriage equality; how exactly would it affect you? How does letting gay people get married and be happy affect your life in any way?
You want people to be denied their right to marry the person they love, but how would their getting married affect you?
"My Dads flew to America to get married four years ago. They have been together for sixteen years and have only gotten married very recently. The very fact that my parents had to fly all the way to America to get married is wrong.
"The fact that they were not allowed to get married in their own home, with all their family and friends just upsets to me.
"My school friends often ask me what it's like to have gay parents. Most of them are in awe of my dads and even if they have not formally met, they think that my parents are the coolest people ever.
I have yet to meet a homophobic teenager or child.