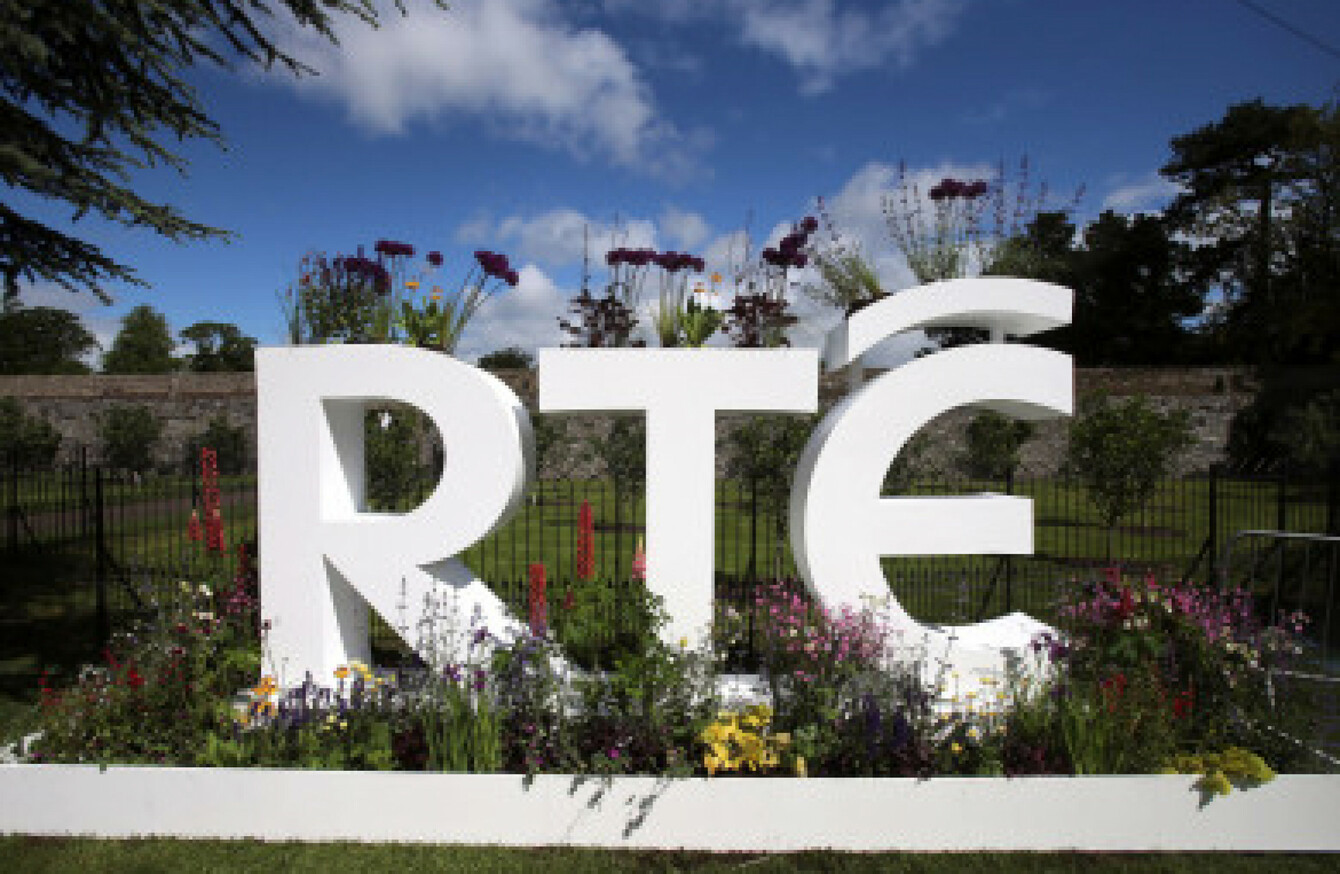 Image: Niall Carson via Rolling News
Image: Niall Carson via Rolling News
RTÉ HAS CONDEMNED the content posted on a 'secret producer' Twitter account, which has featured alleged staff complaints.
The 'secret RTÉ producer' Twitter account claims it is being run by a "long-serving RTÉ producer", posting an array of RTÉ staff "secrets".
It has been active since 9 September, has posted over 180 tweets and has gained over 8,000 followers to date.
Among the tweets, the producer claims that "there are committed and talented people here, but bad systems, petty infighting and disillusioned staff make it difficult to do good".
The account said there is a lack of staff spirit in RTÉ as "the vast majority of people in here think what they're doing is pointless".
https://twitter.com/rtesecretpro/status/906135872923463680
https://twitter.com/rtesecretpro/status/906136014481215490
https://twitter.com/rtesecretpro/status/906136177878728705
In a statement this evening, a spokesperson for RTÉ said the station is seeking to establish the identity of the individual behind the account and condemned that individual's actions.
"RTÉ deplores the content and intention of this account. It is profoundly disloyal to staff. It brings the organisation into disrepute, and in a public forum, is a disservice to all of us who work in RTÉ," the spokesperson said.
"RTÉ has comprehensive social media guidelines which must be adhered to by all staff," they said.
The producer criticised a number of RTÉ departments, including camera operations, staging, sound and electricians.
The sports department also took a heavy hit of criticism from the producer.
"Back to #rtesports. Look what we have now, a fraction of what we had 15 years ago. And the coverage we do have is tired. Derivative," they wrote.
"Same people in sports, just 15 years older. No mission. No style. No joy."
https://twitter.com/rtesecretpro/status/908228647156416512
https://twitter.com/rtesecretpro/status/908228904489558018
https://twitter.com/rtesecretpro/status/908230411804954624