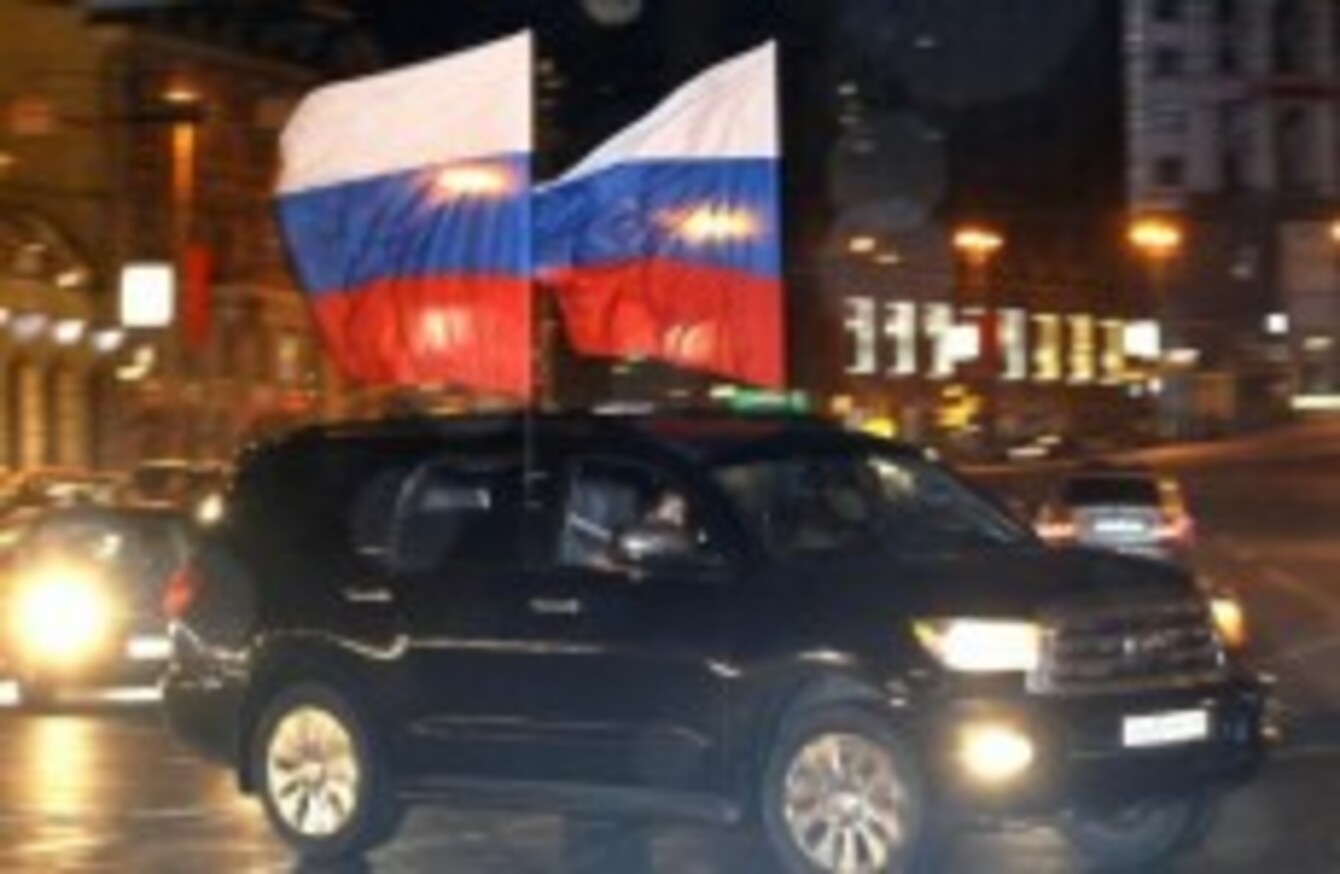 This isn't Minister Costello's car for the trip.
Image: Mikhail Metzel/AP/Press Association Images
This isn't Minister Costello's car for the trip.
Image: Mikhail Metzel/AP/Press Association Images
IRELAND CONTINUES TO woo the so-called BRICS countries (Brazil, Russia, India, China and South Africa) today with a trade mission leaving Dublin for Moscow this morning.
Junior Minister at the Department of Foreign Affairs and Trade, Joe Costello, is leading the five-day Enterprise Ireland trade mission which aims to build on growing trade figures.
Last year, there was a 37 per cent increase in goods exported to Russia. Altogether, there were goods worth €509.7 million shipped there during 2011. In the previous year, exports of services also grew 32 per cent to €1.3 billion.
As part of this trip, the Department wants to "reinforce the continued development of Ireland's Joint Economic Commission (JEC) with Russia".
The JEC – a government to government body – has met on eight separate occasions with a view to promote trade between the two countries by increasing links and co-operations between businesses.
Demand in Russia is spread across a number of industries. The biggest export categories are metalliferous ores and metal scrap, medical and pharmaceutical products, meat and meat preparations and automatic data processing machines. Ireland's main imports from Russia are fertilisers.
This week's multi-sector mission includes ICT and engineering companies, as well as construction firms, food and drink enterprises and internationally traded services.
"This trade mission is designed to assist Irish companies in every way possible to increase exports and create and maintain jobs at home," said Costello ahead of his departure.
Kevin Sherry of Enterprise Ireland added that Russia is seen as a "key growth market with substantial, largely untapped, export potential".
There have been record years for trade between Ireland and Russia since 2010 and it is now the country's fourth largest non-EU market.
During the visit, Costello will meet the Ministry of Economic Development, the JEC chair, the Russian Pharmaceutical Association, Transaero airlines, the Ministry of Agriculture, Moscow City Government and leading members of the Irish business community in the city.