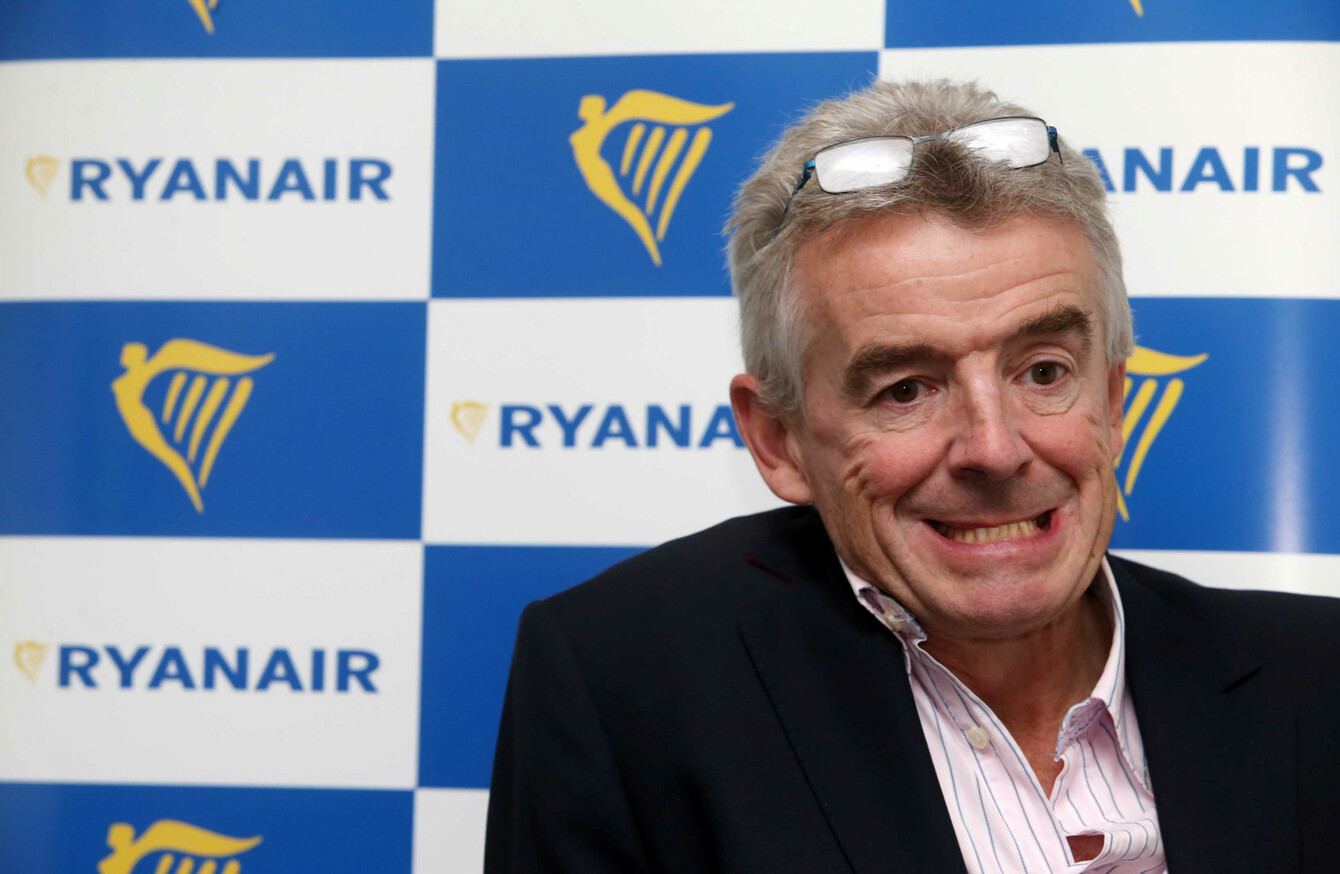 Image: Sam Boal/RollingNews.ie
Image: Sam Boal/RollingNews.ie
RYANAIR ANNOUNCED LAST week that it planned to cancel up to 50 flights daily for the next six weeks to improve its punctuality.
The move has been causing chaos for some customers as they struggle to make last-minute arrangements for their trips.
If you have a flight booked with Ryanair between now and the end of October, here's what you need to know.
How will I know my flight is cancelled?
If you are supposed to be travelling today, tomorrow or Wednesday you can check whether your flight is on this list of cancelled journeys.
Ryanair will also contact you directly by email to inform you that your flight has been cancelled.
What can I do if my flight has been cancelled?
If your flight is cancelled, Ryanair must offer you the choice of:
An alternative flight at the earliest opportunity
An alternative flight at a later date of your choice (subject to availability)
A full refund
Ryanair must offer you comparable transport to your final destination if no alternative flight with the carrier is available. The airline can offer you a flight to an alternative airport, but it must then bear the cost of transferring you to the airport you had booked or another close-by destination agreed with you.
What if my flight home has been cancelled and my replacement flight leaves later?
If your agreed rerouted flight leaves later than the original, you must be offered 'care and assistance' free of charge. This means reasonable meals and refreshments in relation to the waiting time and hotel accommodation in cases where an overnight stay becomes necessary.
It also includes transport between the airport and the hotel as well as the cost of two phonecalls, emails or faxes.
Am I entitled to compensation?
If you have been given less than two weeks' notice of the cancellation, you may be entitled to compensation.
The distance of your flight determines the compensation due.
1500km or less the amount payable is €250
1500km – 3500km and all EU flights over 3500km the amount payable is €400
If Ryanair can prove the cancellation was caused by an 'extraordinary circumstance' which could not have been avoided, even if all reasonable measures were taken, it does not have to pay compensation.
Claims forms for expenses and compensation can be found here.
Ryanair says it aims to deal with applications within four to six weeks.
We want to hear from you if you have been affected by the cancellations. Please contact ryanair@thejournal.ie.