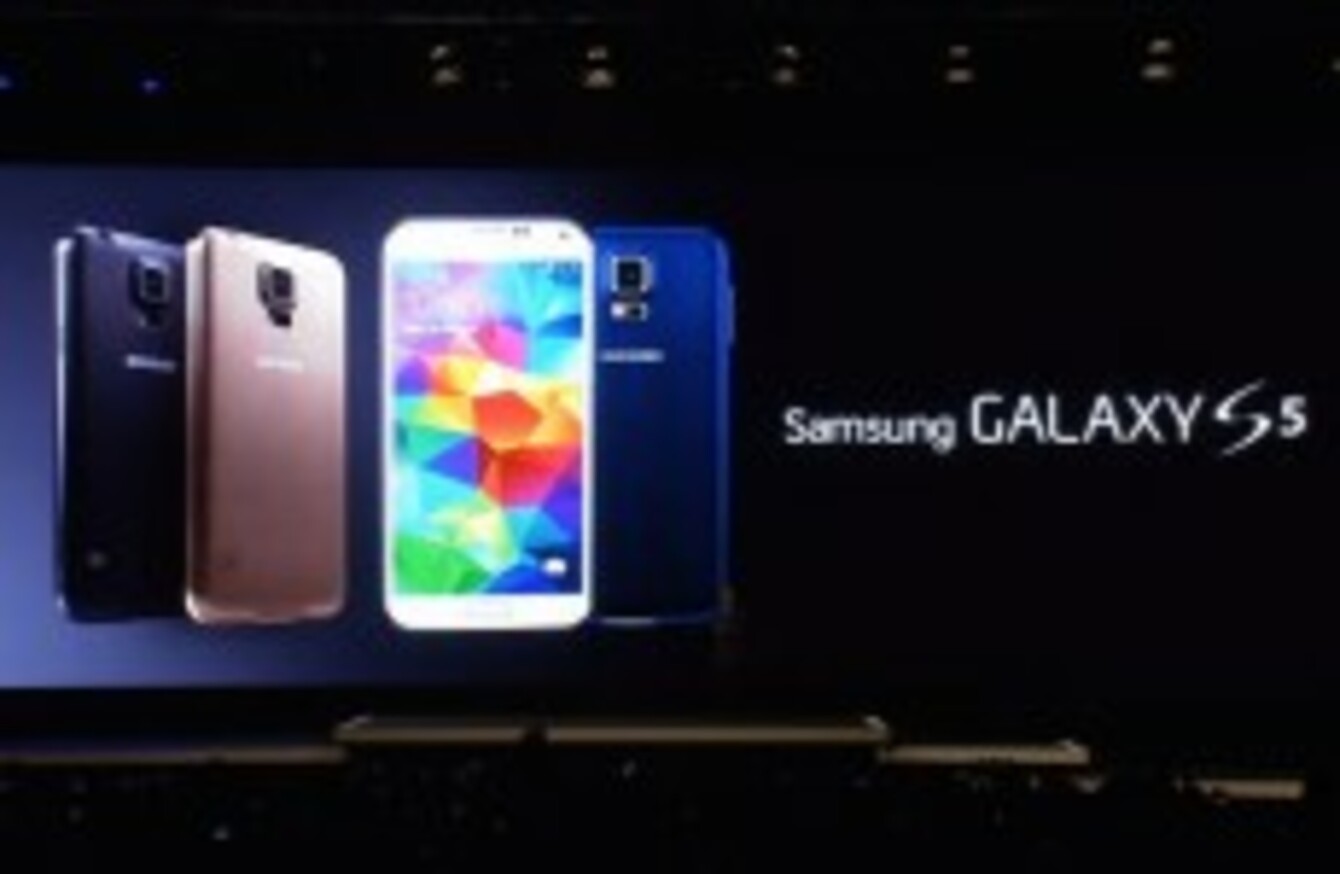 Image: Samsung/YouTube
Image: Samsung/YouTube
SAMSUNG HAS ANNOUNCED its Galaxy S5 smartphone and three new wearable devices at the Mobile World Congress, placing a greater focus on developing lifestyle products.
Alongside the Galaxy S5, the company other devices include the Galaxy Gear 2 and Gear 2 Neo smartwatches, which it revealed yesterday, and the Gear Fit, a fitness band designed to complement your exercise routine. All four devices have a built-in heart rate monitor to help aid your workout.
The Galaxy S5 uses a 5.1-inch HD screen, slightly bigger than the S4′s, and and has a 16 megapixel camera. Like the Xperia Z2, the camera also has 4K video capabilities for recording.
The phone has a built-in fingerprint scanner which is used for both security purposes – unlocking a private mode which gives you access to more private data – and for approving mobile payments such as PayPal transactions.
It's also dust and water resistant, which means it can be submerged in 3 feet of water for up to 30 minutes at a time.
The company claims that the battery life is improved. With a larger battery that promises 20 per cent better stamina, it claims the S5 can deliver 10 hours of web surfing and 12 hours of video playback.
Alongside the improvements, it also has what Samsung are calling a ultra power saving mode, which turns the screen black and white and only activates the most essential features to conserve power. In this mode, it allows it to be on standby for 24 hours.
All four devices will be released in nearly 150 countries on 11th April.