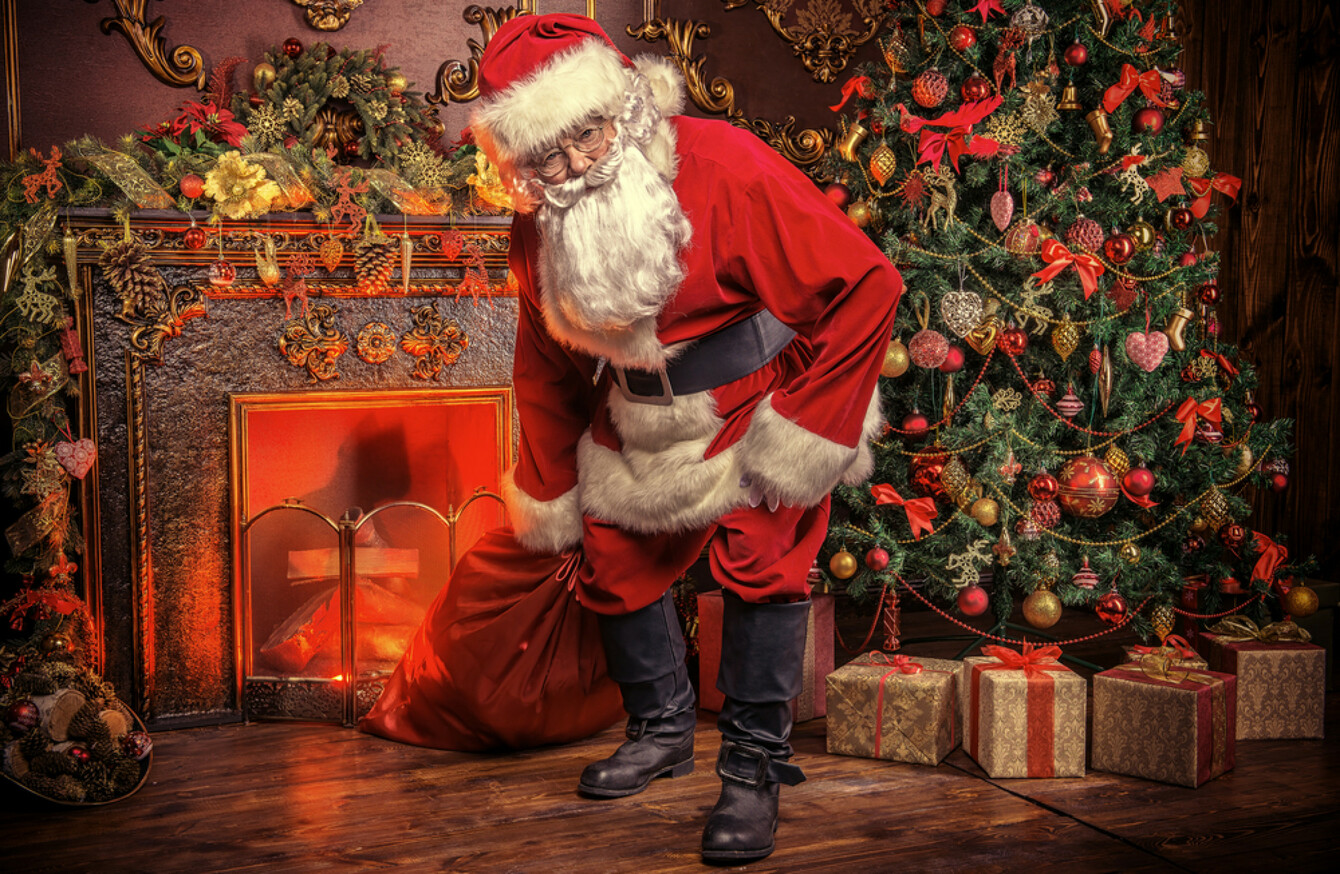 Image: Kiselev Andrey Valerevich via Shutterstock
Image: Kiselev Andrey Valerevich via Shutterstock
A FRAGMENT OF bone thought to belong to the fourth-century saint who inspired the story of Santa Claus could, in fact, be from the legend himself, researchers have found.
Scientists from the University of Oxford used a radiocarbon test to date the relic, long believed to be the bone of St Nicolas, and found that it dates back to the correct period of time in history.
While not providing proof that the bone is from the saint, the test found that the relic dates back to about 343AD, the year St Nicholas is believed to have died in.
These are the first tests to have been carried out on the bones, according to the Oxford team.
St Nicholas is thought to have lived in Myra – now modernly known as Turkey.
According to the legend, he was widely known for his generosity, a trait that inspired the story of Father Christmas as a bringer of gifts on Christmas Day.
The Saint is believed to have died in Myra and his relics were transported to Bari in Italy and have been kept in the crypt of a church since the 11th Century.
Because of the popularity of the saint, many fragments of bones have been taken to other locations around the world. This has raised questions about their authenticity.
The Oxford team carried out a series of tests on a fragment of a pelvis, which has come from a church in Lyon, France. The bone is currently owned by Father Dennis O'Neill, from Illinois in the US.
The Bari collection doesn't include the saint's full pelvis, only the left ilium. Since Father O'Neill's relic is from the left, this suggests that both bone fragments could be from the same person.
This attracted the attention of Dr Georges Kazan, prompting the study.
"These results encourage us to now turn to the Bari and Venice relics to attempt to show that the bone remains are from the same individual. We can do this using ancient paleogenomics or DNA testing." Dr Kazan said.
"It is exciting to think that these relics, which date from such an ancient time, could, in fact, be genuine."
The archaeologists' work has revealed that the bone has been venerated for almost 1,700 years, making it the oldest relics that the Oxford team has ever analysed.
Of the possible authenticity of the relic itself, Professor Tom Higham said: "Science is not able to definitely prove that it is, it can only prove that it is not, however."