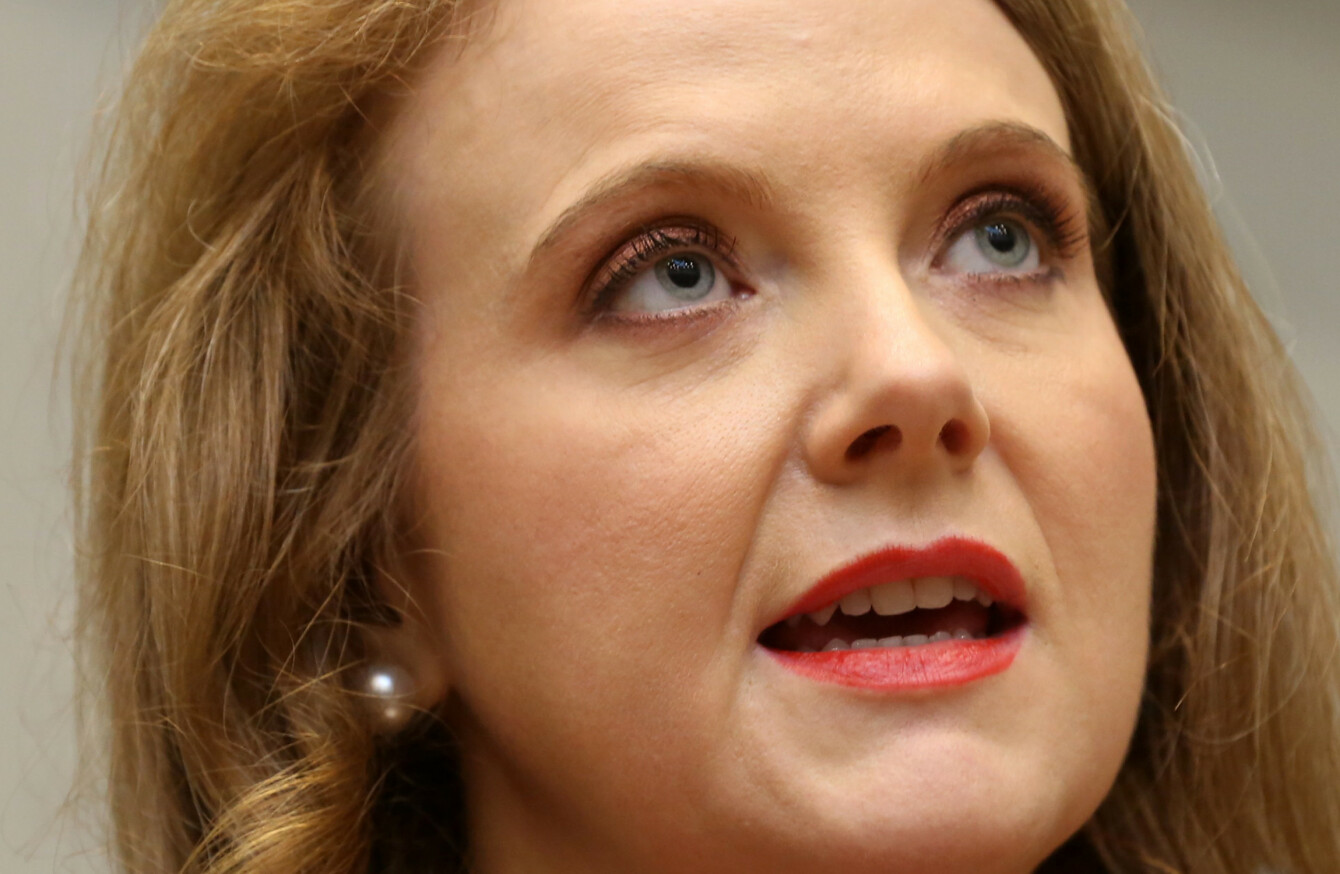 Fine Gael Senator Catherine Noone
Image: Sam Boal/RollingNews.ie
Fine Gael Senator Catherine Noone
Image: Sam Boal/RollingNews.ie
SENATOR CATHERINE NOONE has described a booklet about next week's Eighth Amendment referendum as an attempt to "fool" voters.
Some critics have argued that the booklet, entitled Your Guide to the Referendum – Information on the Government's Proposals, intentionally resembles a government publication.
Some 200,000 copies of the booklet have been distributed throughout the country by pro-life group Save the 8th, which is targeting areas where there are large numbers of undecided voters.
The document states that a Yes vote would mean "unborn babies at all stages of pregnancy will have no constitutional rights" and that voters "will never have a say on this again".
When asked about the booklet today, Noone said she was "very concerned" by it, "especially if it's an attempt to somehow make it seem as though it is information from the government".
"In terms of the overall poster campaign, the general messaging of the No side, I would think that this is just another example of the attempt to somewhat … blur the lines and the facts and the evidence.
That is not helpful to Irish people, it's an attempt to actually blindside them and fool them, and I don't think that that is in any way respectful of voters.
Noone, who chaired the Oireachtas Eighth Amendment Committee, is in favour of a Yes vote.
Responding to Noone's comments, Save the 8th spokesperson Abigail Malone said: "If Senator Noone had read the leaflet she'd see that it in no way blurs lines. It sets out, much clearer than her government, what is actually in the legislation."
Malone said that Save the 8th is "transparent" and denied that the booklet's green colour was an attempt to make voters think the material was from the government.
"We are not blurring the lines. If anything, the government and campaigners for the Yes side are blurring the lines.
"If Senator Noone and Minister [Simon] Harris and the government are that concerned, we'd ask them to point out where they think the lines have been blurred and debate that," she said.
On 25 May people will have the chance to vote on whether or not the Eighth Amendment, which gives equal constitutional status to the mother and the unborn, should be repealed.