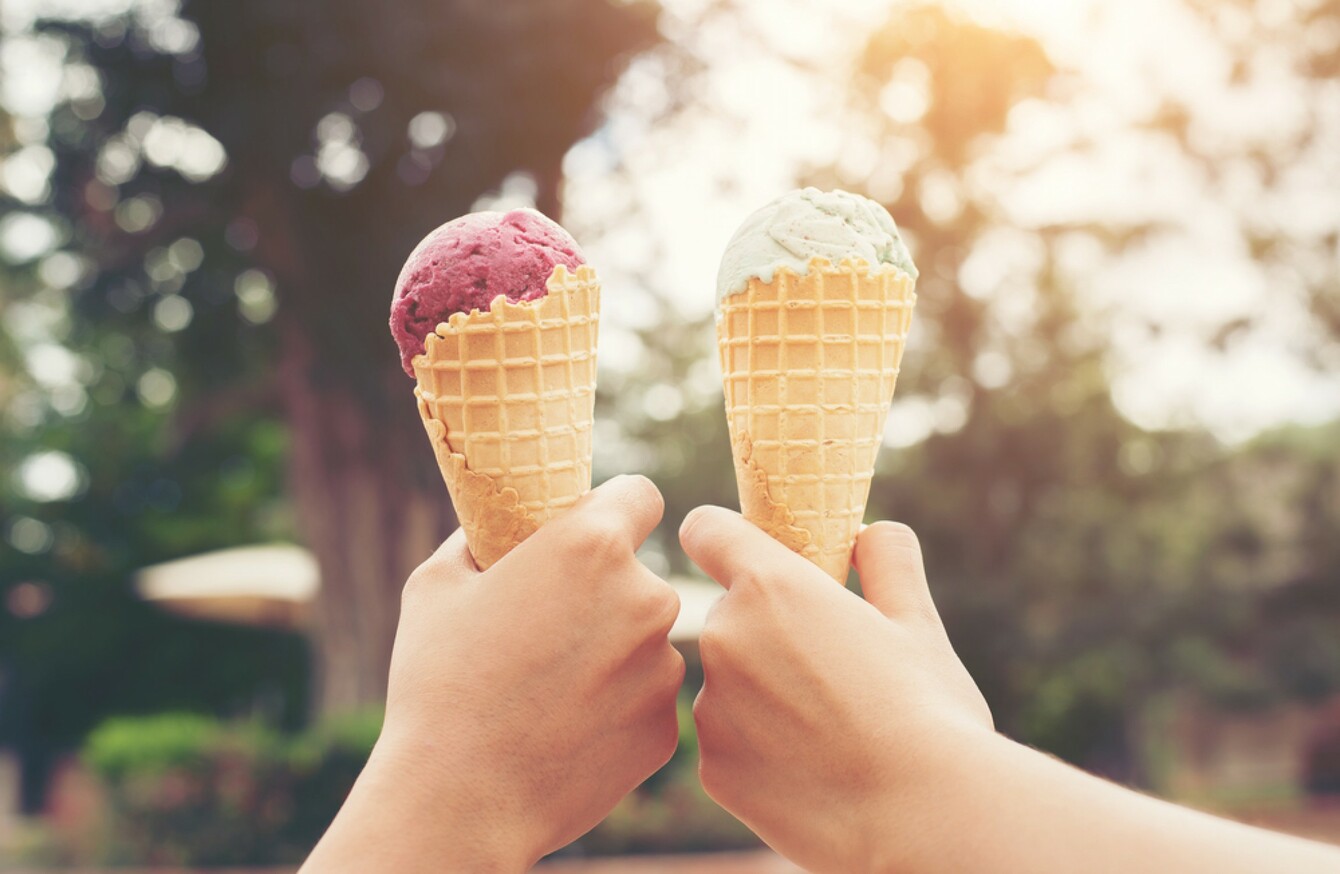 Image: Shutterstock/crazystocker
Image: Shutterstock/crazystocker
STUDENTS IN DUBLIN have set up a project to help ex-prisoners find employment after release from prison.
The team from DCU – Cathal Curry, Lucy Mangan, Jack Kane, Daniel Kyne, Matthew Hewston, Margaret Hanlon and Christopher Sheerhan – won an Enactus award earlier this year for the project Second Scoop. They will represent Ireland at the Enactus World Cup in September.
(Enactus is an international non-profit "dedicated to inspiring students to improve the world through enterpreneurial action".)
Where it all began
Curry explained to TheJournal.ie that last year some of the DCU team spoke to ice-cream company Ben & Jerry's about possible ideas for the Enactus competition. It told them that if they could use its product for social enterprise, it would back the students.
During a brainstorm, the team hit on the idea of working with former prisoners "to basically give them a second chance at life", said Curry.
"Because we found that 62% of ex-prisoners reoffend within three years of release," he explained. "This is known as the prison cycle and this is something we wanted to do, intervene, and [we] wanted to break this cycle."
The cost to the Irish taxpayer to house someone in prison for a year was huge. €842 per week is the cost. If over 60% are reoffending that's a huge cost to the State as well as it's not good for society in general.
So they partnered with Care After Prison, a north Dublin-based charity which works with former prisoners.
The team picked a man named Stan Yanchev from a shortlist of three candidates given to them by Care After Prison.
Yanchev, who lives in Dublin, said that when he heard about the project he "thought I'd give it a chance". He had spent three months in prison in Portlaoise and wanted to get employment now that he had been released.
"They were just telling me it was a chance there could be a job after it and something to keep me busy," he said. "I am still looking for a full time job." He has worked with Second Scoop once and is in touch with them about summer work.
Trained in
Yanchev was trained in on the role and in general IT skills, such as sending out emails to corporate companies looking for sales days.
The next thing to do was to set up a business plan and discuss it with Ben & Jerry's. From there, the ice cream company set the team up with an account with its distributor.
The first sales event on campus in DCU was a "huge success", said Curry. "For us that was the emphasis – that was the reassurance that what we were doing could work," he said.
"It wouldn't be like a full time job," said Yanchev of Second Scoop, but it "gives you communication skills" and is an "opportunity to develop yourself a bit to deal with people and be able to kind of advertise products".
It's just one way of trying to find employment. "I just keep sending CVs around and all that," he said. "It is hard enough to get a job these days."
He has his security licence and is looking for work in security. "I'd like to own my own business – import and export, anything," he said.
'Everyone deserves a second chance'
Does he think people judge those who have come out of prison? "I think people are judgemental," he said. "I don't let it get at me. For some people they would take it seriously. Everybody deserves a second chance and once someone makes a mistake, that doesn't mean it's going to be like that for the rest of their life. People change."
I think there should be more programmes like that to help people who come out of prison rather than nobody caring…
For each event, Yanchev stocks up the mobile freezer with Ben & Jerry's that has been delivered to the DCU campus. He handles the sales for each event: there are two models, one where the event organisers pay for the products and the ice cream is distributed for free, and the other where the attendees pay for the ice cream.
He gets the living wage of €11.50 per hour while working with Second Scoop.
"Moving forward we want to give Stan as much responsibility as he is able for," said Curry, in order to create sustainable employment for Yanchev.
"We don't see any reason why we can't replicate the model with other former prisoners like Stan if it is successful," said Curry. "But it's going as a case-by-case basis so far – we are in the growth stage with it."
"Taking to CAP we found an awful lot of people who find themselves in prison for minor offences, which Stan would be included in, were victims of circumstance," he added. "They often grew up undervalued, didn't get as many opportunities as a lot of us and found that they literally just mixed with the wrong crowd when younger and made a silly mistake that changed their life forever."
Curry said that the project "has opened our eyes to the fact there are these really capable people out there who aren't getting the chances they deserve".
"And that this prison cycle that we have in Ireland is costing society when people like Stan could definitely be contributing to society instead, that was the main thing we wanted."
Concluded Curry:
What we found was the kind of cultural idea that these people cost society is not true and with a bit of support and a hand up they can contribute instead.