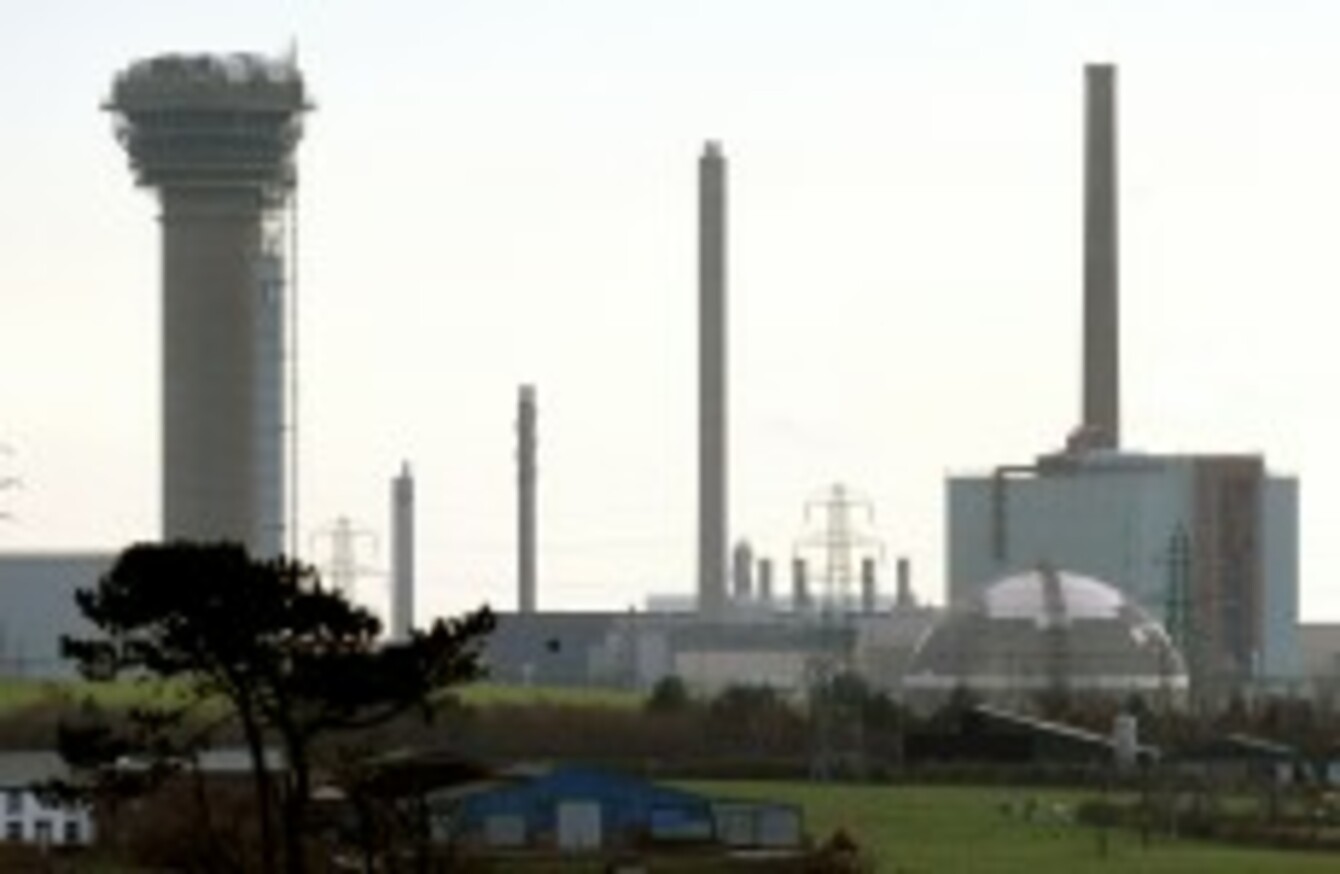 Image: Owen Humphreys/PA Archive
Image: Owen Humphreys/PA Archive
SELLAFIELD HAS BEEN named as a site for one of the UK's eight 'next generation' nuclear power sites – despite long-standing Irish lobbying for the existing nuclear plant there to be shut down completely.
The site of the existing Cumbrian plant is one of eight confirmed by the British government today as being suitable for new power stations, which are to be built by 2025.
BBC News reported that the proposals for the new stations had come on the back of a lengthy public consultation process. The proposals for new sites will now be sent to the House of Commons for their likely approval.
The wave of new nuclear plans are intended to replace the UK's ageing coal-based power stations – but the plan has been attacked by the Irish political opposition, who say the UK have snubbed Ireland's longstanding campaigns for Sellafield to be shut entirely.
The announcement will prove a bitter blow to Ireland's Minister for the Environment Phil Hogan, who in March claimed to have hammered home Ireland's opposition to Sellafield during a meeting with his British counterpart Chris Huhne.
"It would appear that Minister Hogan, was totally ignored on the Sellafield issue," Fianna Fáil's environment spokesman Niall Collins said this evening.
"Either Minister Hogan was talking up his meeting and exaggerating his directness, or he simply failed to make Ireland's case effectively.
"The fact that just months after the arrival of a new Irish government, the British would publish plans to build another nuclear facility on the site, is deeply disturbing."
The announcement of the new British plants comes just three months after the Fukushima disaster.