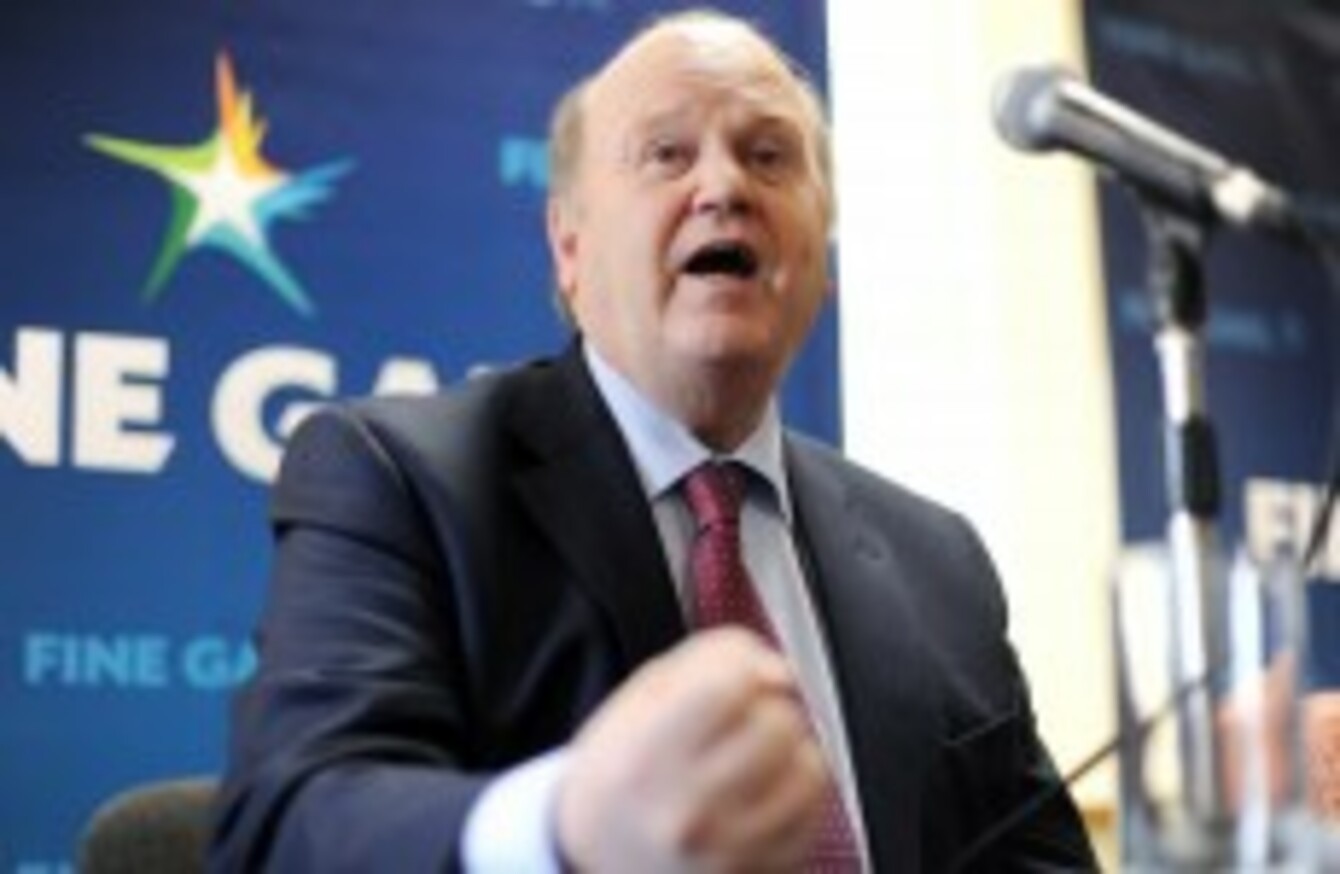 Image: Laura Hutton/Photocall Ireland
Image: Laura Hutton/Photocall Ireland
Updated, 11:07
THE EU-IMF TROIKA has recommended that Ireland be given seven years more to repay its European loans under the bailout, it is reported.
Reuters reports that a proposal prepared by the European Commission, European Central Bank and IMF is to be put to the Eurozone's finance ministers when they meet in Dublin this weekend.
The proposals for an extension of the repayment dates for the European loans follows a formal request from Portugal, which would also be given a seven-year extension.
Ireland agreed with Portugal that the Portuguese would seek the extension while Ireland holds the EU presidency, in order to avoid the perception that Ireland was exploiting its chairmanship of European bodies for its own national benefit.
The extension would mark a significant concession for both Ireland and Portugal, and would improve the chances that each country would be able to borrow independently when their bailout funds run out.
Ireland's European loans have an average maturity of 12.5 years, with the first repayments due in December 2015 and July 2016.
Reuters said the draft paper – prepared for the Eurogroup Working Group, which is comprised of the junior finance ministers for each of the 17 Eurozone countries – had examined the prospect of extending the repayment dates by 2.5, 5, 7, and 10 years.
The longer extensions were considered too risky for future EU budgets – given that the EFSF bailout fund would have to renew the loans it has taken out to lend to Ireland and Portugal – but that a seven-year extension struck a balance between the risks to Europe and the benefits to Ireland and Portugal.
Deal offers Ireland 'breathing space'
This morning junior finance minister Brian Hayes said extending the repayment period would not make much difference "to the budgetary arithmetic" for the next few years, "but it will make a huge difference on our return to the markets" because it gave Ireland more "breathing space" in repaying existing debts.
#Open journalism No news is bad news Support The Journal

Your contributions will help us continue to deliver the stories that are important to you

Support us now
"If the state looks less risky from a sovereign perspective, as we have been [...] if you get that perception out there, monies come back into Ireland," he told RTE Radio's Today with Pat Kenny.
Independent TD Stephen Donnelly said an extension to repayments would be "worth celebrating", but commented that ratings agencies would see a rescheduling as a "partial default" and said interest rates, if not lowered, would leave Ireland ultimately paying more for its loans.
A final decision on extending the maturities for the loans will not be taken at this weekend's meeting in Dublin, however – the meetings of eurozone and EU finance ministers are 'informal', unofficial ones and an official decision will be deferred until the next formal meeting in mid-May.
Bloomberg newswires this morning carry comments from a German government spokesman who said it was 'too early' to decide on extending maturities for Ireland and Portugal, and who said any change to the Irish repayment schedule would need the approval of the Bundestag to take effect.