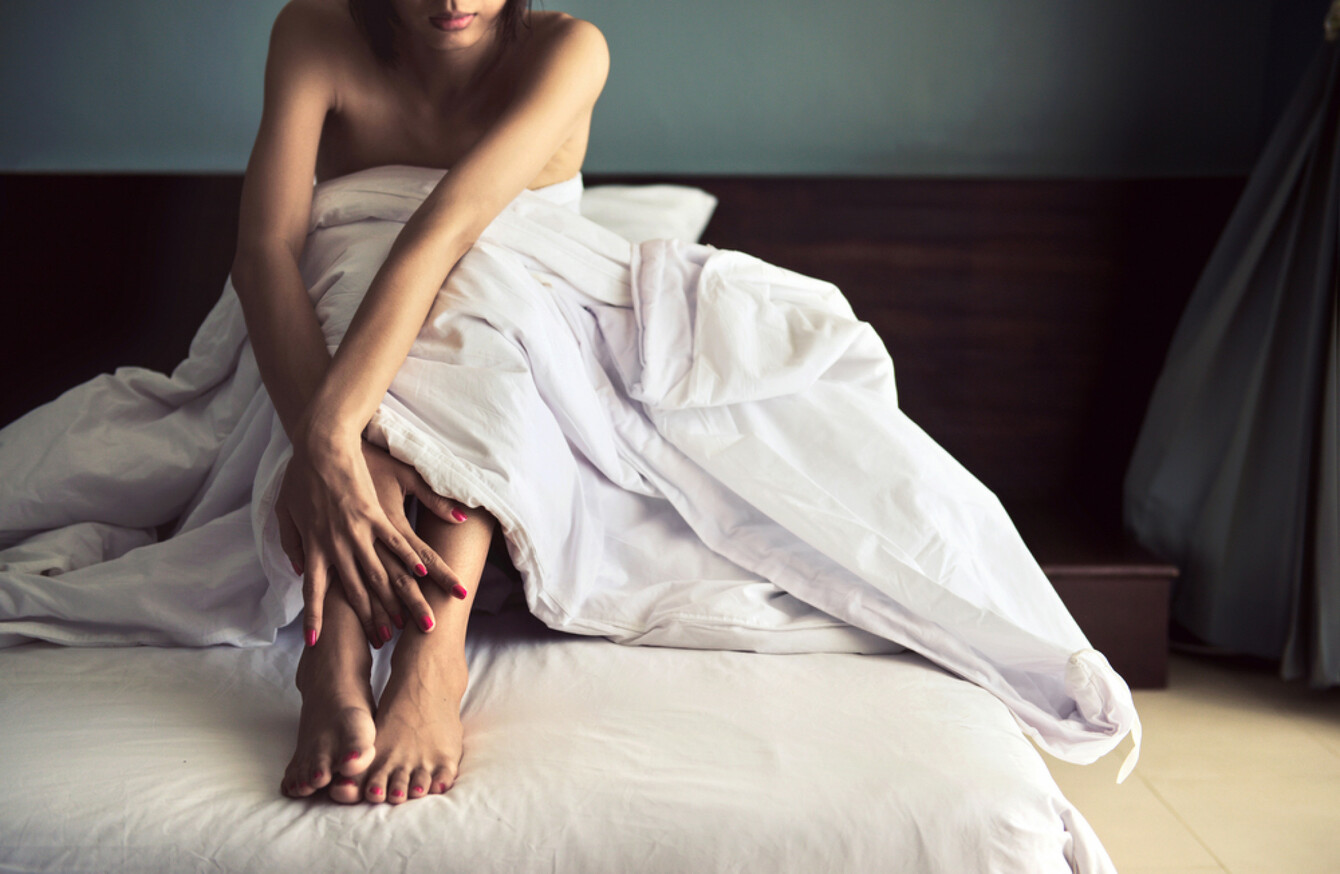 Image: Shutterstock/NATNN
Image: Shutterstock/NATNN
A REPORT HAS compared prostitution and human trafficking in six EU member states has found criminalising those who buy sex and decriminalising those in prostitution, is the best way to end demand. 
The report, looks at the different approaches of six EU member states, including Ireland towards tackling human trafficking and its links to prostitution. 
The results corroborate other studies that points towards tackling demand for buying sex to decrease human trafficking.
"Demand is threefold," says Monica O'Connor, co-founder of Sexual Exploitation Research Project UCD and author of the report.
"The demand of buyers; the demand in relation to the figures in the sex-buying industry (the women and girls, the prostitution organisers, and the pimps); the demand by traffickers to move women both nationally and internationally."
"Increasing awareness at EU level at buyers and criminalisation of buyers," she added.
The majority of those in prostitution in Ireland are women and girls; Irish authorities have recently reported an increase in suspected victims of trafficking from Nigeria (some related to upheavals from Boko Haram attacking villages), Romania, Brazil and Pakistan.
Report
The report examines Cyprus, Finland, Sweden, Lithuania, France and Ireland.
Among the comparisons in the report, is that most countries were a "destination" country for trafficked girls and women – Lithuania was the only "origin" country.
Observers estimate 40% of identified Lithuanian trafficking victims are women and girls subjected to sex trafficking within the country, as well as in Western Europe and Scandinavia. 
The report said:
Fewer available jobs for women in the job market, gender discriminatory work policies, high level of unemployment, the wider economic situation, the low status of females in society and the problem of unequal opportunities for men and women are all push factors, with the main pull factor being the powerful demand for 'sexual services'.
Networks of casinos and striptease clubs are expanding, and the means to recruit women for sexual exploitation are changing.
Ireland recently moved towards a model of criminalising buying sex, but decriminalising those in prostitution. But O'Connor says that the report raises the question of "where do we move from that" and highlights a need to focus on support services so that girls who want to leave prostitution can do so.
In general, women who have been trafficked for prostitution are young and from impoverished regions in the world. They're also transported from impoverished regions in the EU, with traffickers using the migration flows already there.
"The sex industry is present and thriving in every county in Ireland," the report says, "it is a highly gendered phenomenon and there are clearly interconnections between prostitution and trafficking for the purposes of sexual exploitation."
Irish women still constitute a small number of women in prostitution but the vast majority of women are young, vulnerable migrants recruited and trafficked from impoverished regions of the world.
In 2009 alone, 51 nationalities were identified in Ireland in prostitution.
O'Connor says that you would see the same vulnerability, poverty, gender inequality, and opportunistic exploitation of a child or young women no matter their country of origin.
"There are still some Irish women in prostitution in Ireland, mostly on the streets, drug-addicted," she added.
#Open journalism No news is bad news Support The Journal

Your contributions will help us continue to deliver the stories that are important to you

Support us now
Prostitution in Ireland
O'Connor, who has been studying the topic of prostitution for years, outlines the "highly organised and mobile nature of the contemporary sex trade" in Ireland, as described in the report.
"I've been in the apartments," she tells TheJournal.ie.
What you're seeing in relation to demand is girls being moved around the country to small destinations, they share apartments, and are called out to buyers' homes through the internet.
"The demand would be for a lot of sexual acts that are very dangerous for women's health – lots of men demand they don't use a condom."
She says that for those that say women can choose to say no, these interactions happen at "highly privatised" locations: "You're more invisible indoors than the streets."
"Increasingly in Europe, even in a legalised context, there's very fast movement in the industry. You're only in a location for a short period of time, with no time to reach out or have a connection to others or to Ireland."
What really surprises people is that the biggest demand is at lunchtime and after work among professional men.
This is apart from when there's big events such as a sporting event or stag nights.
Despite decriminalisation of those who sell sex, O'Connor says that the challenge now is to ensure women "have ways out".
Prostitution has an impact. I think of the #MeToo movement, and I don't believe that you can buy sexual consent. Sexual consent shouldn't be allowed to be bought.