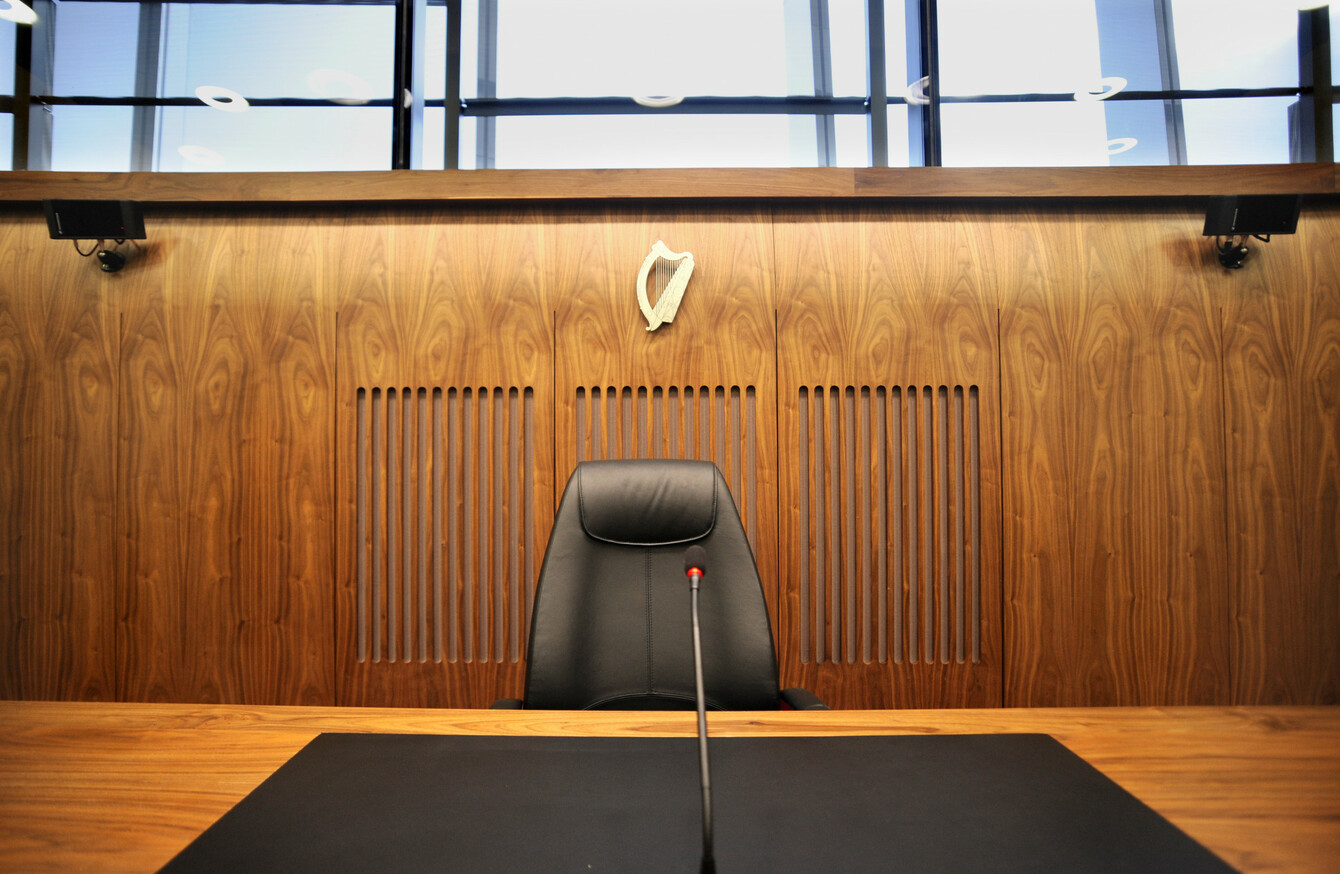 Image: Sasko Lazarov/Rollingnews.ie
Image: Sasko Lazarov/Rollingnews.ie
A MAN ALLEGEDLY caught "red-handed" carrying out a sex attack on a Dublin street has been further remanded in custody.
The 35-year-old, who cannot be named for legal reasons, had been refused bail last week at Dublin District Court after he was charged with sexual assault and an offence under Section Four of the Criminal Law (Rape) Act.
The accused, who is originally from Romania, had been arrested in relation to a serious sexual assault in the early hours of 9 October at Parnell Place in Dublin's north inner city.
The man, who claims to have no memory of the incident, faced his second hearing after he appeared before Judge Victor Blake at Cloverhill District Court.
He was further remanded in custody to appear again on 1 November next.
At his first hearing on 12 October, Garda Les O'Rourke had said the accused made no reply when he was charged.
Objecting to bail, Garda O'Rourke had cited the nature of evidence in support of the charges. He said CCTV footage has been obtained from four locations and the incident was captured by a witness on a mobile phone.
He said the accused was caught red-handed and a garda discovered the alleged rape in progress. On arrival the garda caught the accused with his pants down and he was on top of the victim making a humping motion, the court heard.
It was alleged a garda told him to stop on three occasions but he refused and "had to be physically separated from her", Garda O'Rourke had said.
He said the accused was interviewed and admitted being in the area the evening before but denied any knowledge of the incident.
He agreed the accused did not have a warrant history and had not been a suspect in a serious case before. The woman, a Portuguese national, did not know the man, the court heard.
Garda O'Rourke said it was his belief the accused was caught red-handed by two of his colleagues. He did not disagree that the accused would not face trial in the Central Criminal Court for a year or until early 2019.
He agreed that when interviewed the man denied it and said "it's impossible".
Pleading for bail, the defence said the man has lived in Ireland for a number of years, was in full-time employment and had ties to the jurisdiction through family members living here.
The defence solicitor submitted his client, who lived in rented accommodation in Dublin, had no warrant history and would abide by bail terms such as a curfew, surrender his passport and sign on regularly at his local garda station, and he would provide a cash lodgement.
He said his client would spend considerable time in custody prior to his trial. However, bail was refused.
Comments have been closed for legal reasons