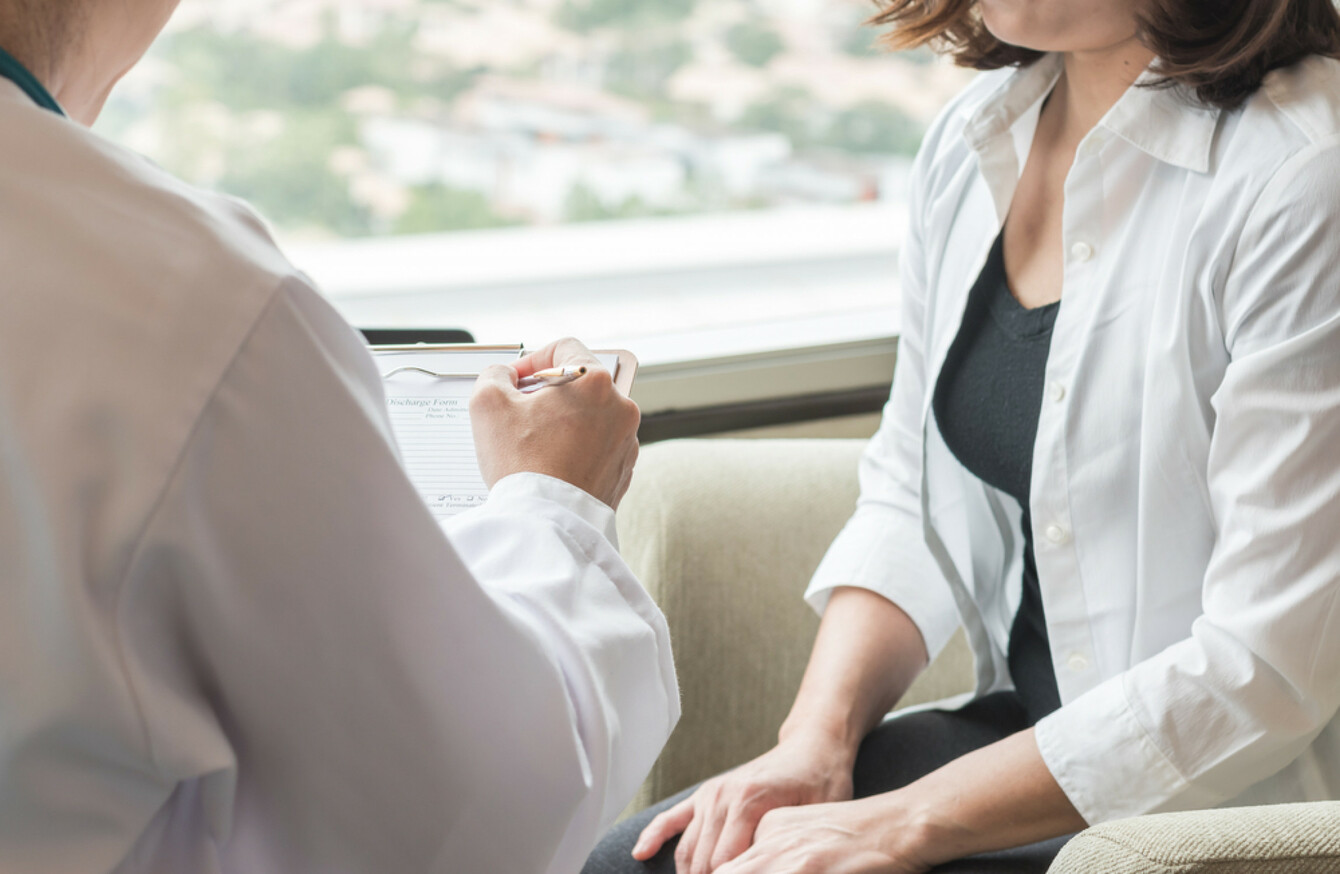 Image: Shutterstock/Chinnapong
Image: Shutterstock/Chinnapong
CERVICAL CANCER IN Irish women could be eliminated within a generation with a shift to a new form of testing, cancer experts told an information event in Dublin this morning.
The meeting was told that the introduction of HPV testing as the country's primary screening method would lead to 20% more precancerous abnormalities being detected.
This shift would result in 30% more cervical cancer cases and deaths being avoided for every screening test carried out, compared to the current screening process. It would also reduce the interval required between screenings for most women, it's envisaged.
The HPV (Human Papilloma Virus) represents a family of very common viruses that are passed on during sex. Most people will get a HPV infection in their lifetime and it usually clears up by itself.
For women, ongoing HPV infections can cause abnormal changes to the lining of the cervix that, if left untreated, can lead to cervical cancer. Most cervical cancers are caused by the HPV virus.
The liquid cytology 'smear' test currently used primarily is only able to reliably detect the most common form of cervical pre-cancer, the meeting was told. It's expected a change to screening based on HPV testing in the first instance would improve the detection of precancers, including some of those which the current smear does not pick up.
"This year in Ireland around 90 women will die from cervical cancer. A further 280 will be diagnosed with this serious illness, with unfortunately four-in-ten of them dying within five years," Head of Research at the Irish Cancer Society Dr Robert O'Connor said.
"Cervical screening works by detecting abnormalities that can be treated before they potentially develop into cancer. Each year around 6,500 Irish women will need hospital treatment to remove precancerous growths in their cervix.
"By moving to primary HPV testing we'll be able to find more of these growths and act sooner to treat them, saving more women's lives in the process."
'Won't be perfect' 
Health watchdog Hiqa recommended last year that HPV testing be introduced as the primary cervical screening method – with the smear test still being used, but only in certain cases where a follow-up screening is required.
"It's important to note that screening does not, and never will, diagnose cancer," Chair-Elect of the RCPI's Institute of Obstetricians and Gynaecologists Dr Cliona Murphy said.
"It exists to pick up changes which may lead to cancer, allowing doctors to treat the patient quickly and effectively before a cancer potentially arises.
"Primary HPV testing won't be perfect. Like the current smear test, not all abnormalities will be spotted before they become cancerous.
"But international studies show that HPV testing can find more precancers and increase detection to about four-in-five cervical abnormalities, compared to three-in-five that are found through the current smear test system."
Speaking to TheJournal.ie she added: "As we know there's an error rate with smears but if you're HPV negative you're HPV negative. It's very unlikely you're going to be positive – so it's very unlikely somebody who's HPV negative has, you know, a developing cervical cancer – that's the bottom line."
The change would need to be preceded by an information campaign for professionals and the public, she added.
HPV testing would not replace HPV vaccination, O'Connor said.
"Screening can detect cancerous and pre-cancerous cells, but treatment to remove these cells can be harsh and invasive. What's more, detection through screening is no guarantee of survival. Vaccination, on the other hand, can stop these cancerous cells from developing in the first place.
"The vaccine is safe and proven to save lives, and the more people who are vaccinated, the more effective it will be for the population at large."
The government launched the latest phase of its HPV vaccine information campaign, aimed at encouraging schoolgirls and their parents to avail of the free scheme, earlier this year.
The Minister for Health should act on Hiqa's advice and move Cervical Check to this new form of testing, O'Connor insisted.
A spokesperson for Simon Harris told TheJournal.ie that he is committed to introducing the new test this year and has "ensured extra resources are being deployed to work intensively on it".