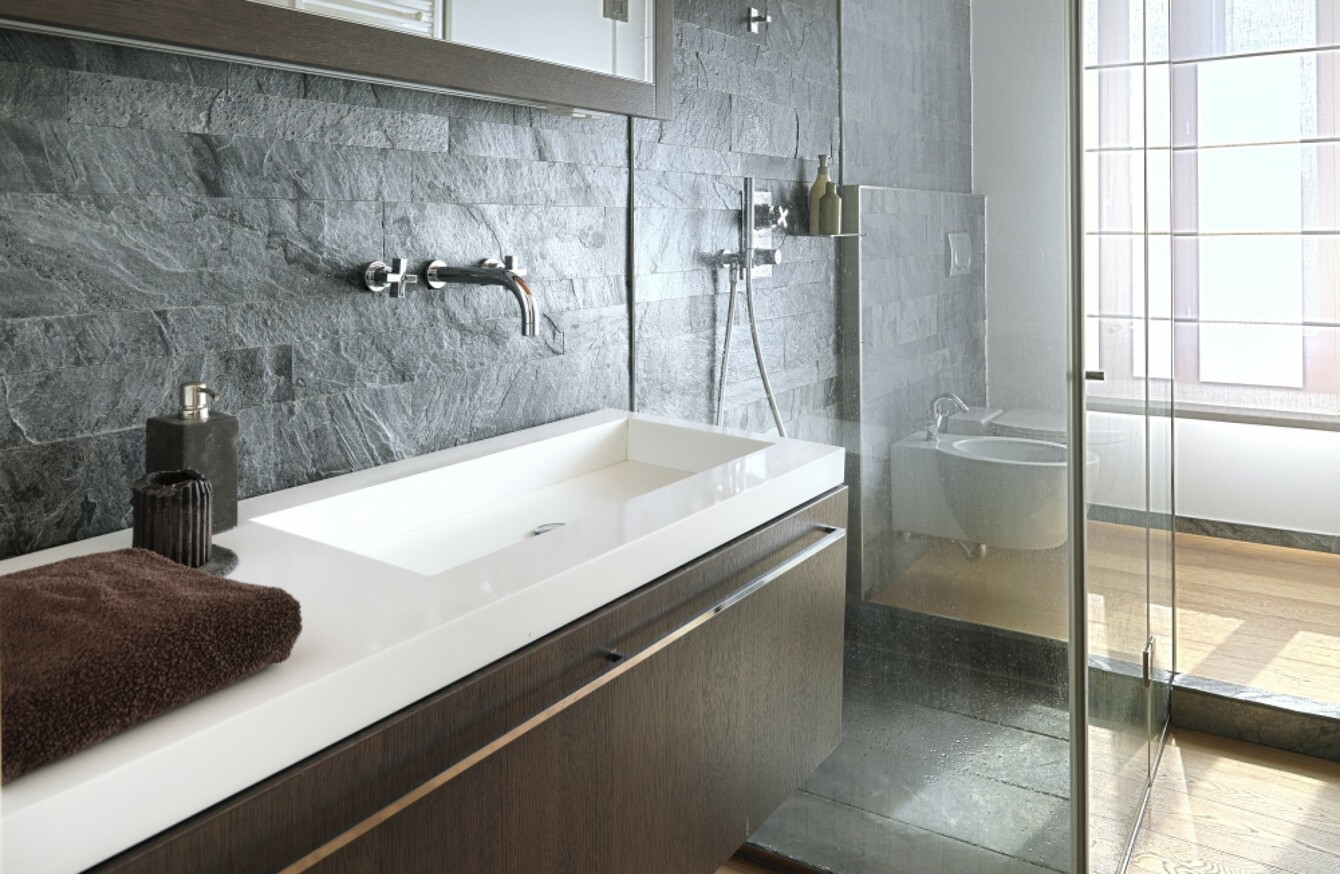 Image: Shutterstock
Image: Shutterstock
THE MOVE TOWARD using less plastic goes far beyond refusing a straw with our drink or bringing cloth bags to the supermarket; sustainable interior choices can make all the difference, too.
With that in mind, why buy a plastic shower curtain that might need replacing every few years when there are much sturdier and mould resistant alternatives out there?
This week, we've found six shower screen designs that promote sustainability as well as great taste in design.
Frame it: A crittall screen will establish the shower space in a wet room instantly. We love how @ortonbaths has continued these vertical and horizontal lines by getting the towel rack, legs of the vanity unit and even the tiles in on the action, too. 
Find a similar crittall screen at Soak.com.
Ulterior motif: If your shower curtain has been the only way to add some interest to a rather plain-looking bathroom then worry not, the same effect can be created with a shower screen. Here @dreamlineshower brings in some blossoms that grow seamlessly from this screen's dark frame.
See Tenstickers for a range of different waterproof motifs you could add to yours.
All the tile: Your large format tiles didn't take an age to pick out so you could cover them up with a shower curtain. A clear screen, along with a minimalist shower fitting similar to what @betterbathrooms_beyond's has here will let you show off your impeccable taste, effortlessly. 
Check out this Sogo 4 screen from Bathroomstore.ie.
Clean and curved: Shower screens aren't restricted to one straight and narrow glass panel, as @stylingourhome proves here with this curved, gold framed design that fits in perfectly with their art deco theme.
Look to Showerdoorsonline.ie for a range of curved designs.
Mirror mirror: Add a mirror – the age-old, yet effective, trick for any small room. So, if your bathroom is a little on the tight side, then a shower screen that doubles up as a full-length will create the illusion of more space instantly. Just ask @hueppe_gmbh.
Find one for your bath over on Amazon.
Extra room: If you've got the space then make the most of it by introducing a whole shower enclosure. We love how @air_luckaya has created a room inside a room yet kept things unified aesthetically.
Check out this Matki Classica from Waterloo.ie