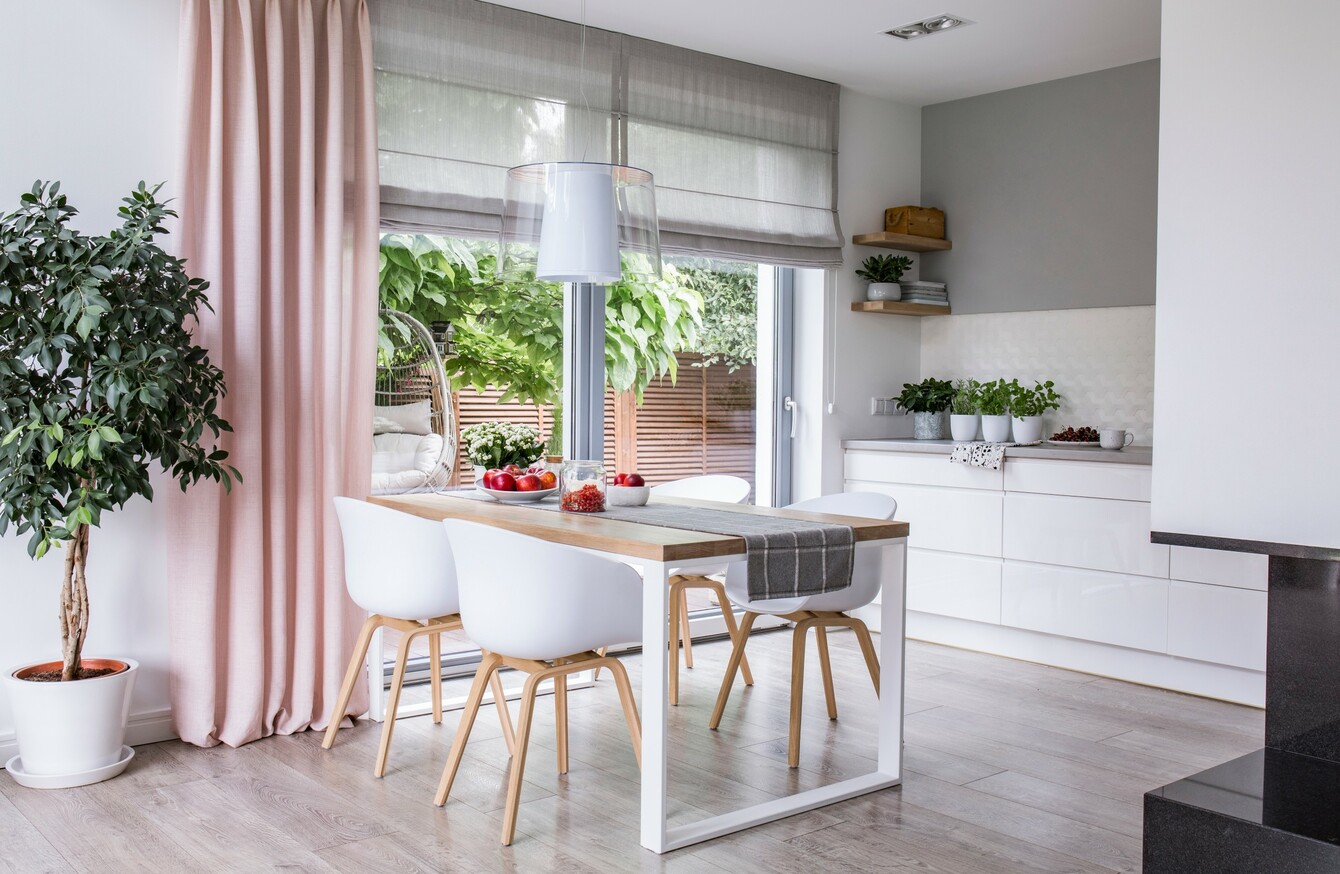 Image: Shutterstock/Photographee.eu
Image: Shutterstock/Photographee.eu
IF YOU'RE ONE to prioritise a good eight hours (at least) of sleep, then blackout blinds and curtains are probably something you dream about – particularly during the summer months when a 6am natural wake up call just won't cut it.
This week, we scoured Instagram to draw together six options that get the balance just right: keeping you in the dark at bed time while looking great in broad daylight.
Curtain call: Sleep, glorious sleep. Large and dramatic curtains made from thick material not only block out the early morning light, they create an impressive focal point. @hillarysblinds plays with colour and brings the mustard tone across this bedroom and contrasts it wonderfully with these dark walls.
Find a collection of bright design at Hillarys.
Shutter island: The windows are often described as the eyes to the home and they need their kip, too. For smaller rooms where curtains can take up too much space, plantation shutters are an ideal option. We love how @commonwealthcottage shows that you can let your desired amount of light in by opening a single shutter.
Blind side: Sash windows are often too pretty to cover up with thick curtains, so a perfectly fit blind will do the job nicely. @r.a.irwin introduces a cheerful theme to this kid's bedroom with a bright blind that adds a punch of colour to this otherwise muted space. 
Check Blinds-2go.ie for blinds in all styles and sizes.
Panel perfection: We love the elegance and simplicity of these panel shutters on @greatscottishindoors Insta account. The wood finish ties in nicely with the bedframe and pendant light and they store away neatly to the side when not in use. A stand-out addition to a home with original sash windows.
If you have sash windows to dress up, check out your options with Timeless Sash Windows.
Straight and narrow: One way to make a room feel taller is to place the curtain rail above the window frame. @vizudesign goes one step further and has it out of sight giving the impression of infinite height. These straight, long curtains look almost flush with the walls and the dark colour contrasts nicely against the lighter grey used in this beautiful bedroom.
Home Focus offers a range of materials and poles to get you started.
Double up: Sometimes, that summer evening sun can be so strong that two window treatments are the only option – it helps that they look great together too. @to_mimishousewego adds blinds as well as curtains for double coverage when it's time for lights out.
Look to Shutter Blinds for a whole host of blind and curtain options to mix and match.