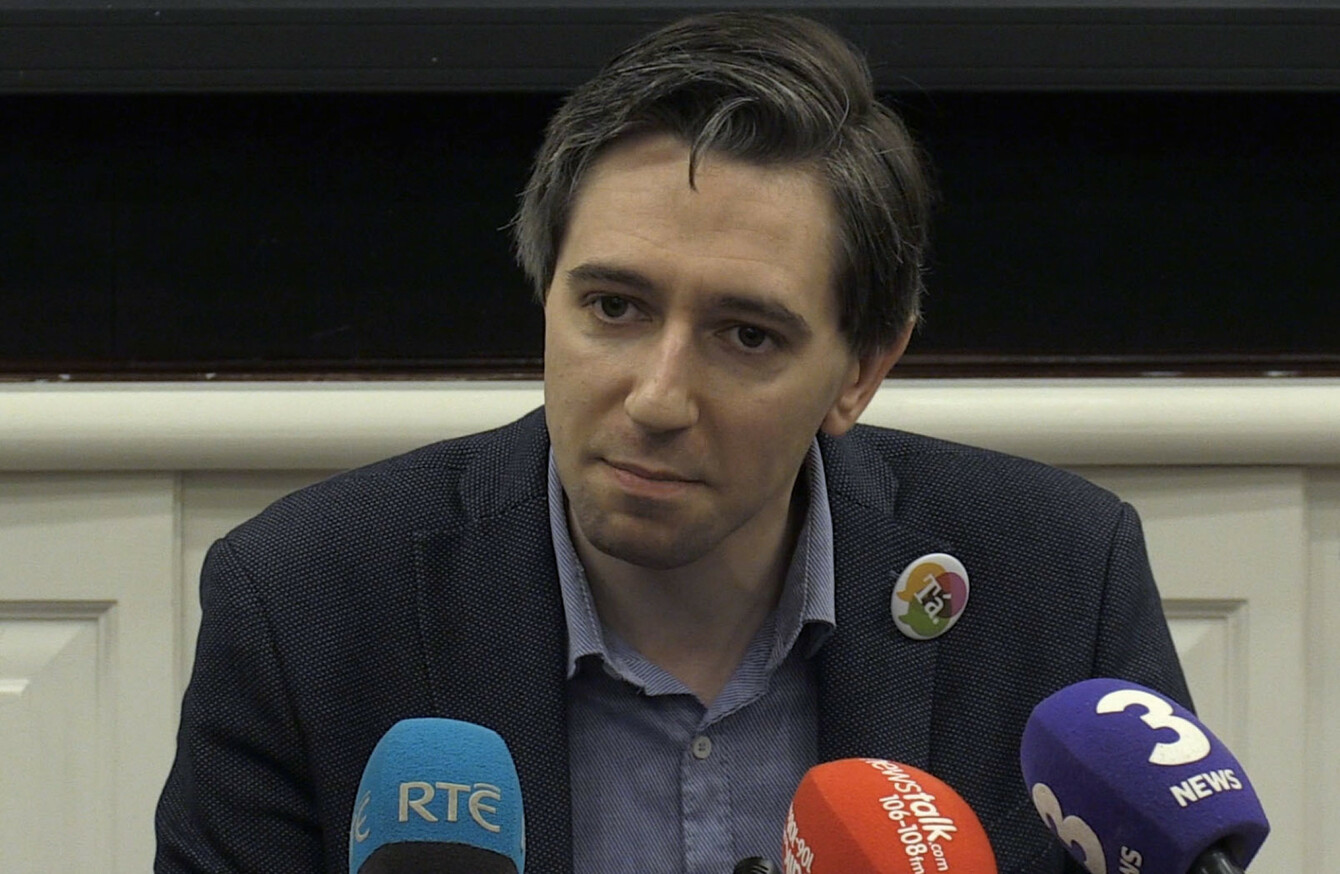 Minister for Health Simon Harris addresses the media.
Image: Aisling Ennis via PA Images
Minister for Health Simon Harris addresses the media.
Image: Aisling Ennis via PA Images
HEALTH MINISTER SIMON Harris is to bring forward a bill to Cabinet today that proposes to make open disclosure mandatory in serious cases.
Open disclosure is when healthcare workers tell patients and their families "when things go wrong in healthcare" – you can find the HSE's definition here.
The policy was suggested before by previous Health Minister Leo Varadkar, but was diluted down to make it voluntary, after concerns were raised that it may lead to "defensive documentation and a large bureaucratic overhead that distracts from patient care".
The general scheme of the Patient Safety Bill provides for the mandatory open disclosure of "serious reportable patient safety incidents" to those who have been harmed by them.
Examples of serious patient safety incidents would include wrong site surgery, patient death or serious disability associated with a medication or diagnostic error, serious errors that emerge in screening programmes and maternal deaths.
The Bill is similar to the UK's Duty of Candour but claims to go further, as that policy only applies to organisations and not individual health professionals, as intended in this proposed Bill.
The general scheme of this Bill also provides for the mandatory external notification of those same events to the appropriate body, such as Hiqa and the Mental Health Commission.
Commenting on the news, Dr Rob Hendry, Medical Director at the Medical Protection Society, based in London, said:
"We have long advised our members that a meaningful apology is not an admission of liability; rather, it is an acknowledgement that something has gone wrong and a way of expressing empathy. We recognise however, that this can be challenging for healthcare professionals as they remain fearful of blame or personal recrimination.
MPS has always been of the view that while you can mandate open disclosure through legislation, it may not result in real behavioural change, and may even result in a 'tick-box' process when something goes wrong.
This could mean that patients do not get the sincere apology and explanation they deserve.
"A cultural shift is needed. Clinicians need to feel confident to admit errors, apologise and learn from mistakes. They also need to feel supported at an organisational level, by leaders equally committed to the principles of open disclosure."
#Open journalism No news is bad news Support The Journal

Your contributions will help us continue to deliver the stories that are important to you

Support us now
CervicalCheck
Ireland's open disclosure policy was put in the spotlight as part of the CervicalCheck controversy. The scandal revealed that 209 women diagnosed with cervical cancer were not told that their smear tests had been incorrectly interpreted.
CervicalCheck said that the discretion of informing patients rested with GPs, but GPs contested that saying the wording wasn't clear, and politicians questioned why CervicalCheck didn't follow up and check whether patients were given the option of knowing the results of their smear test reviews.
Smear test reviews after a patient is diagnosed with cervical cancer is normal practice, and plays a part in improving smear test services. Some women, possibly up to 50% according to UK figures, don't want to know the results of the review of their smear tests.
Simon Harris says that he strongly believes that creating a culture of mandatory open disclosure and learning from things that go wrong is the "bedrock" of making services safer.