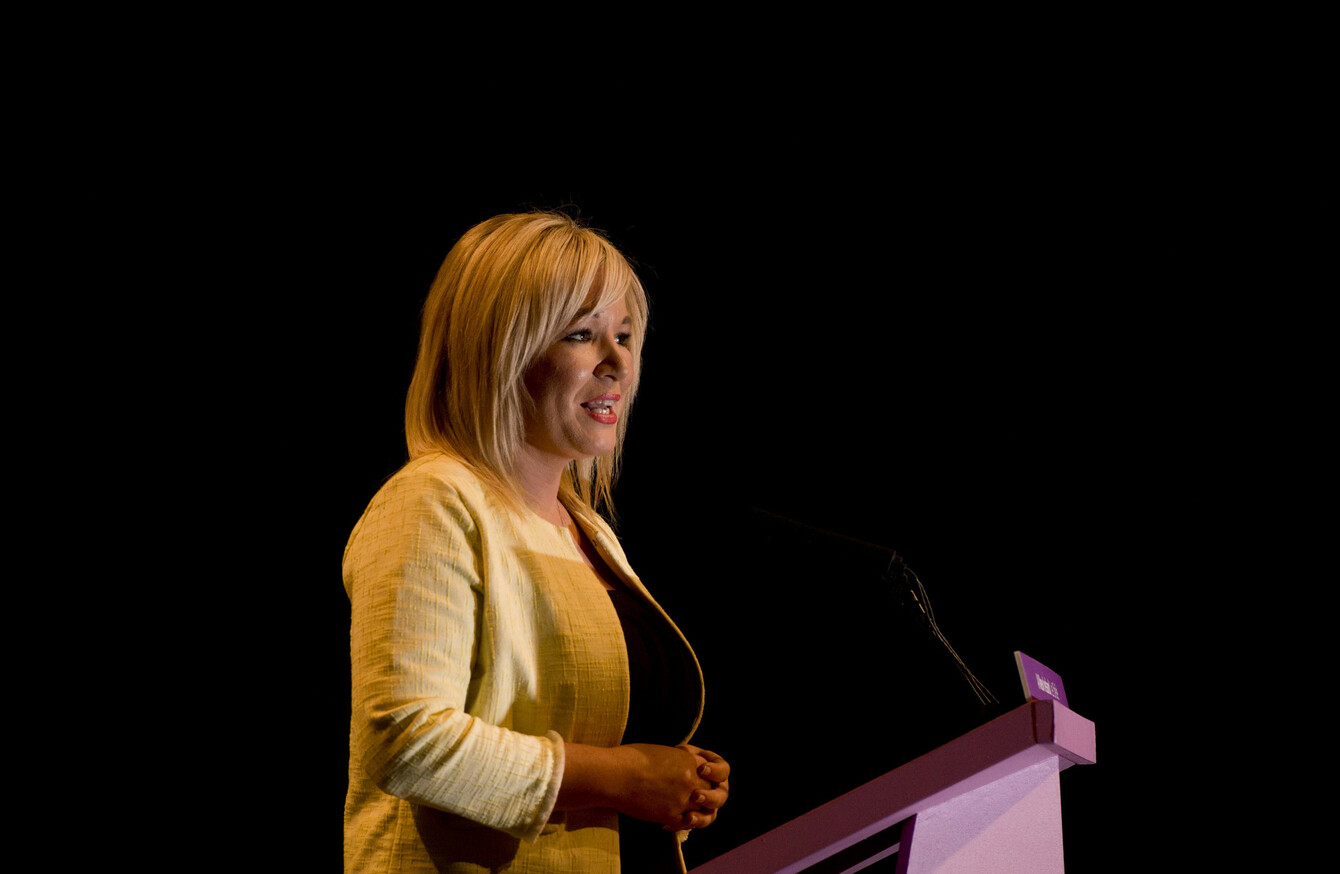 Michelle O'Neill
Image: RollingNews.ie
Michelle O'Neill
Image: RollingNews.ie
SINN FÉIN DEPUTY leader Michelle O'Neill has hit back at suggestions her party's Westminster MPs should take their seats.
The party has seven MPs elected to Westminster from constituencies in Northern Ireland but has long operated an abstentionist policy whereby it refuses to sit in the parliament.
While not swearing an oath to the British crown has long been party policy, some believe that Brexit and the narrow Conservative majority in Westminster changes the political reality. Last year, Micheal Martin called the stance "illogical", leading to the then-Sinn Féin leader Gerry Adams to call him a "champion hurler on the ditch".
Last night, British Prime Minister Theresa May bowed to pressure from eurosceptics in her ruling Conservative Party by agreeing to a series of amendments to a bill setting up a new customs regime after Brexit.
More than a dozen Tories rebelled on the two amendments, with the government pushing them through by just three votes.
However, O'Neill told RTÉ's News at One that any suggestion her party should redress that balance was wrong.
I think that's a wee bit of nonsense. The people of the North turned their back on Westminster. The vote we received was the largest vote ever.
"I've heard people make those comments, but it's not a mathematical game here. The amendment on the Irish border went through. Sinn Féin MPs would not have made one button of difference.
"If we boil these down, what we clearly have here is a British government in disarray and doesn't know what it's doing. It's about political point scoring. These are going to have ramifications for over a decade. These are things not to be played games with. As we reach this crunch time. The focus needs to be on the Irish government.
"The numbers don't stack up. It's nonsense. We need to protect the island of Ireland's interest."
DUP MP Sammy Wilson said his party was "proud" to have delivered the amendments to the bill, despite fears that they would make a legally operable backstop unlawful.