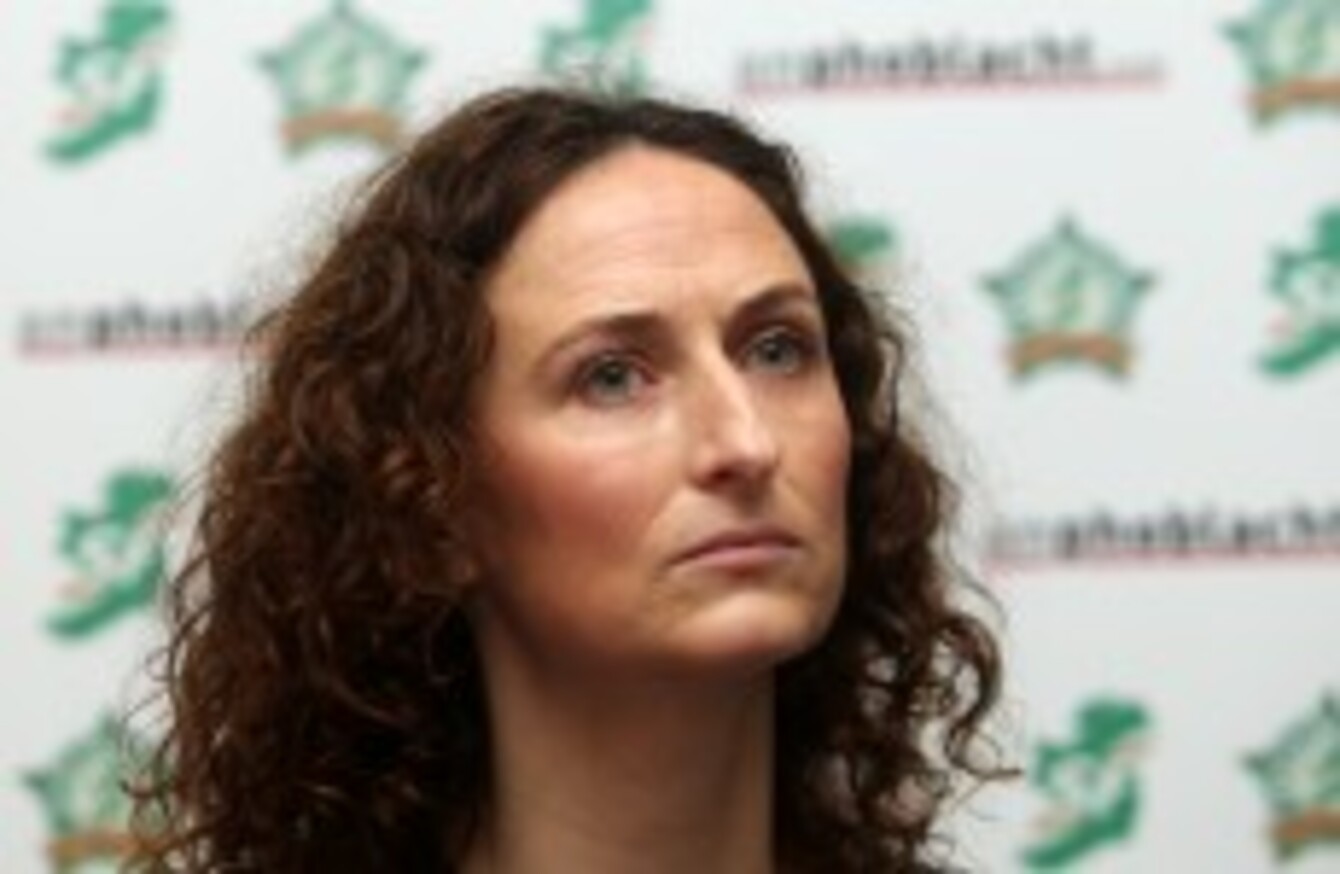 Lynn Boylan
Image: Sam Boal/Photocall Ireland
Lynn Boylan
Image: Sam Boal/Photocall Ireland
SINN FÉIN'S CANDIDATE for the European elections in Dublin, Lynn Boylan, has hit out at Fine Gael's Brian Hayes as the race for the three-seats in the capital heats up.
Boylan, an ecologist, is hoping to capitalise on the growing support for Sinn Féin by taking a seat in the European Parliament that the party's deputy leader Mary Lou McDonald missed out in in 2009.
"Why I am running is I am damn angry about the situation," she told TheJournal.ie "I moved back to Dublin in 2010, I am from Tallaght originally. In terms of why I am running for the election is I think we need proper representation.
"MEPs are talking about of both sides of their mouths. They go over there, they talk the good talk here and then they disappear into Brussels and seem to just be happy to rubberstamp everything."
A long-time member of Sinn Féin, Boylan has no legislative experience and failed to get elected in the 2007 general election or the 2009 local elections in Kerry. But she claims working for Safefood for the past six years has given her experience of dealing with food regulations.
"My background is in environmental management and food safety and a lot of regulation that comes out of Brussels refers to environmental management and food safety," she claimed.
Hayes and Costello criticism
Hitting out at her opponent in the May 23 elections, Boylan said that Hayes, who announced he is seeking the Fine Gael nomination this week, "represents everything that is wrong with the whole economic crisis".
"I really believe if people think Brian Hayes is going to go over and champion the cause of Dublin then they just need to look at the constituency he represents," she said.
"He represents the area where I am from in Dublin, [where there are] huge levels of unemployment and inequality. He doesn't even have a constituency office in his own area."
She said she does not see Hayes "is suddenly miraculously going to appear as a knight in shining armour for Dublin".
She also hit out at Emer Costello, Labour's candidate and sitting MEP in the capital.
"Take the example of Emer Costello, she talks about championing youth unemployment and yet when she was given the opportunity to vote in favour of increasing the budget on the youth guarantee she voted against it as did Fianna Fáil and as did Fine Gael," Boylan said.
Lynn Boylan on…
People not caring about what goes on in Europe:
"I think you have to make it relevant to people. You have to be accountable but you also have to be engaging with your electorate… Almost 70 per cent of legislation that effects people every day of their lives comes out of Brussels and I think that's the message that we have to get across to people, that it is very relevant to them."
On what she, and Sinn Féin, can offer to Brussels:
"It is vast, it is daunting, I am not going to lie. But the thing is that there are very concrete things that you can do as an MEP such as fighting against the erosion of workers rights which is a big issue at the moment…

"… What Sinn Féin are going to offer is concrete solutions. We're putting forward documents about creating jobs, using the European Investment Bank to help to do that, to invest in infrastructure, and we think that our proposals are very concrete. They're not just, you know, soundbites."
On who will be elected in Dublin:
"Honestly, I don't know, I'd hope that… I suppose I certainly wouldn't like to see Brian Hayes elected. I think that I'd like to see what they're proposing first of all, I haven't seen their manifestos from the other candidates."
On serving a full five-year term:
"My intention is to be an MEP for Dublin for the full five years."
On how many member states are in the EU:
"27″. (It's 28, including Ireland)
On who is the head of the European Commission:
"Barroso". (It is Jose Manuel Barroso)
On who is head of the European Council:
"The council, em, that would be the Greek minister at the moment, wouldn't it? [Pause] Its not Schulz, he's the president of the European Council. You've caught me."  (It's Herman van Rompuy)
On the perception that Sinn Féin is anti-EU:
"We're not an anti-EU party. We believe that Ireland's place is at the heart of Europe, and in the European Union, but on an equal footing. We believe in each sovereign state having an equal standing and that MEPs and government ministers, when they go over to the European Council, they should be representative of the people who elected them and I think that that's what's wrong. People's level of trust in Europe has dropped dramatically."
Other candidates currently in the running for the European elections in Dublin include independent Nessa Childers, Mary Fitzpatrick for Fianna Fáil, Brian Hayes for Fine Gael, Emer Costello for Labour, Paul Murphy for the Socialist Party, Eamon Ryan for the Green Party, and Brid Smith for People Before Profit.
TheJournal.ie intends to speak to all European Parliament candidates in the capital and elsewhere in the country before May's elections.