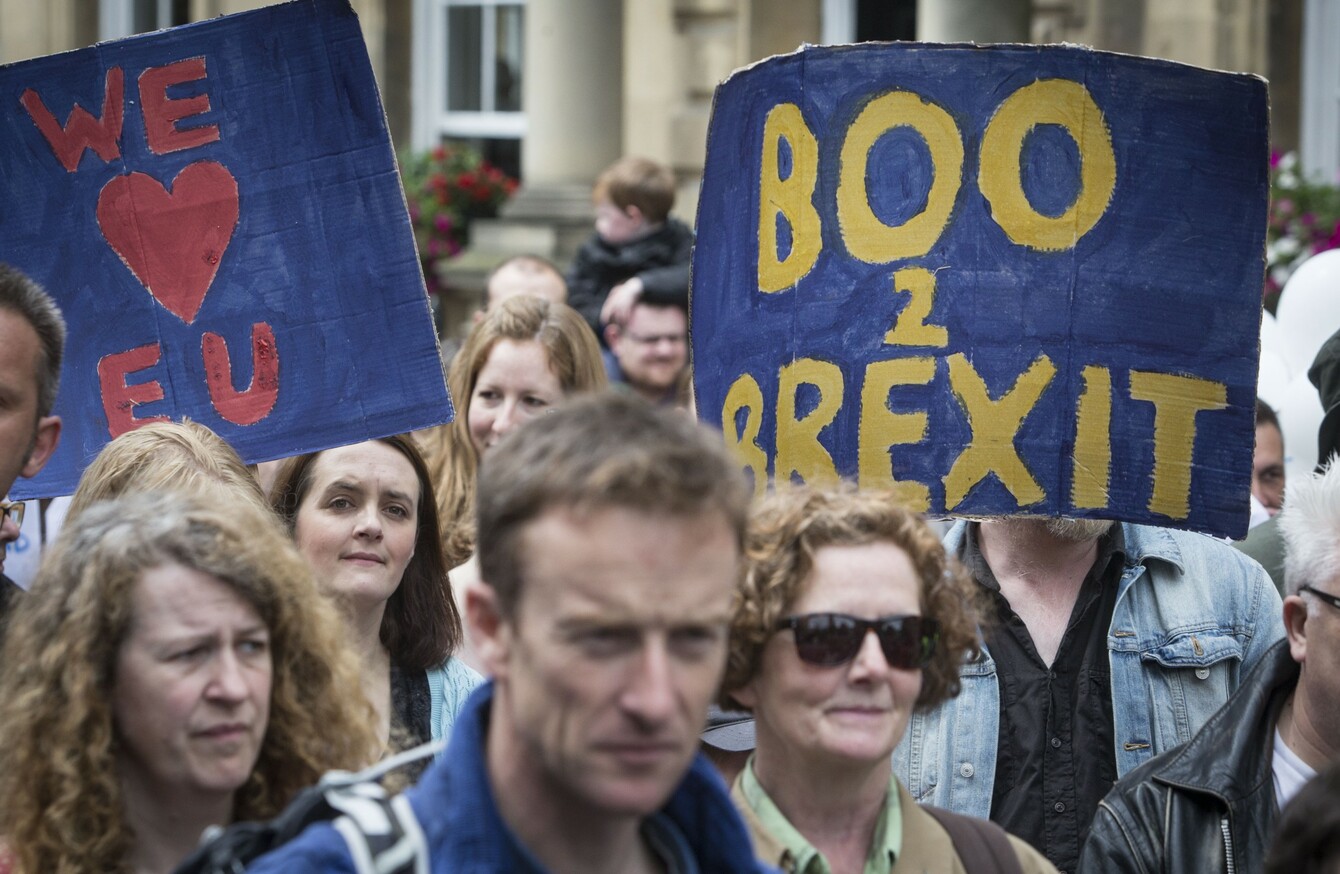 Image: PA Wire/Press Association Images
Image: PA Wire/Press Association Images
IT'S A DAY of rest, and you may be in the mood for a quiet corner and a comfy chair.
We've hand-picked the week's best reads for you to savour.
1. The secrets in Guatemala's bones 
For two decades, forensic anthropologist Fredy Peccerelli has been exhuming and examining bodies of victims of Guatemala's civil war. "We had a chance to give voice to the dead in a way no one else could," Peccerelli says.
(New York Times, approx 31 mins reading time)
He and his staff have uncovered more than 10,000 bodies — from villages, from wells, from under church tiles, from 80-foot-deep bone pits in a cemetery. The team's goal is to pinpoint causes of death, identify the bodies and bring the remains back to families who have been searching for their mothers, fathers, sons and daughters for decades.
Even people who don't normally watch football have found themselves a little obsessed with how well the Icelandic team is doing in the Euros. If you're wondering how a country with a population of 300,000 people could do so well, here are the answers.
(The Guardian, approx 23 mins reading time)
There is still an essential weirdness to this collective overachievement. Football has burrowed into the peat here and taken hold. Everyone plays. Everyone watches. Iceland's indoor football halls are a wondrous spectacle, synthetic bubbles plonked down in the tundra-ish suburbs. But this is a brittle kind of place, too, all shifting plates and sudden spurts of activity. Nobody really seems particularly disturbed, or surprised, by the idea all this progress might not last. "We were very interested in banking, too," is one slightly caustic observation.
When Suki Kim wrote a book about what life was like during an undercover mission in North Korea, the last thing she expected was to have it marketed as an Eat Pray Love-style memoir. Here's what happened.
(New Republic, approx 14 mins reading time)
As a virtual prison state, North Korea is a place where the act of journalism is nearly impossible. Talking to citizens will get you nothing more than the party line, and most information about North Korea is related by Western journalists, who either visit the country on brief press junkets or record and repackage the unverifiable accounts of defectors. Having been born and raised in South Korea, I am fluent in the country's language and culture, which enabled me to glean the subtleties beneath the surface, without the censoring presence of an official translator.
For many women, periods are a part of life. But for women with intellectual disabilities, it can sometimes be difficult to navigate the experience. Here's how families deal with it.
(Refinery29, approx 11 mins reading time)
Sarah is obsessed with periods. She asks every woman she meets, including me, "Are you on?" When I say, "no", she asks, "when?" I tell her "next week" and she says, "me too, me too." She repeats this question a lot. "Bad tummy?" she asks, "Yes, sometimes," I reply. "Bad head?" she asks, "Yes, sometimes," I reply. "Me too," she says. I ask Elizabeth why Sarah is so interested in periods. "I think because it makes her feel like a woman," Elizabeth says, "it makes her feel she's 'normal' because she, like every 'normal' woman, has a period.
5. Brexit: A disaster years in the making
Gary Younge writes about how we shouldn't think that Brexit is something that appeared out of thin air – it was brewing for years.
(The Guardian, approx 27 mins reading time)
In the ensuing panic, some politicians argued that we could simply ignore the referendum result: David Lammy, the Labour MP for Tottenham, suggested it was "advisory and non-binding", and urged parliament to call another referendum, in order to avert economic catastrophe. A huge number of people petitioned the government to do the same – while the eminent barrister Geoffrey Robertson insisted a second referendum was not necessary to overturn the result: 

parliament could just vote it down

.
6. Yes, TV is very dark these days
No, you're not going blind – yes, TV IS darker. Shows like Game of Thrones sometimes make you feel like you need a new pair of glasses, but it's all due to changes in how things are filmed. Still, a bit of light wouldn't go amiss.
(Slate, approx 10 mins reading time)
Working in digital, Franco explained, means that "you see the end results right away, so you can push it as far as you can without having to do tests and figure out exactly how low [the lighting] can get." To shoot that dark a sequence on film, he explained, he would need to do a series of tests—half a day, he estimated, of filming and pre-lighting to test out how each shot looked. Financially, this would have been prohibitive, especially since they were shooting not in a studio but in an actual underground catacomb in Croatia.
…AND A CLASSIC FROM THE ARCHIVES… 
Hunter S Thompson's classic tale of fear and loathing in Las Vegas dates back to 1971, but it's still a rolicking – and influential – read.
(Rolling Stone, approx 115 mins reading time)
We were somewhere around Barstow on the edge of the desert when the drugs began to take hold.