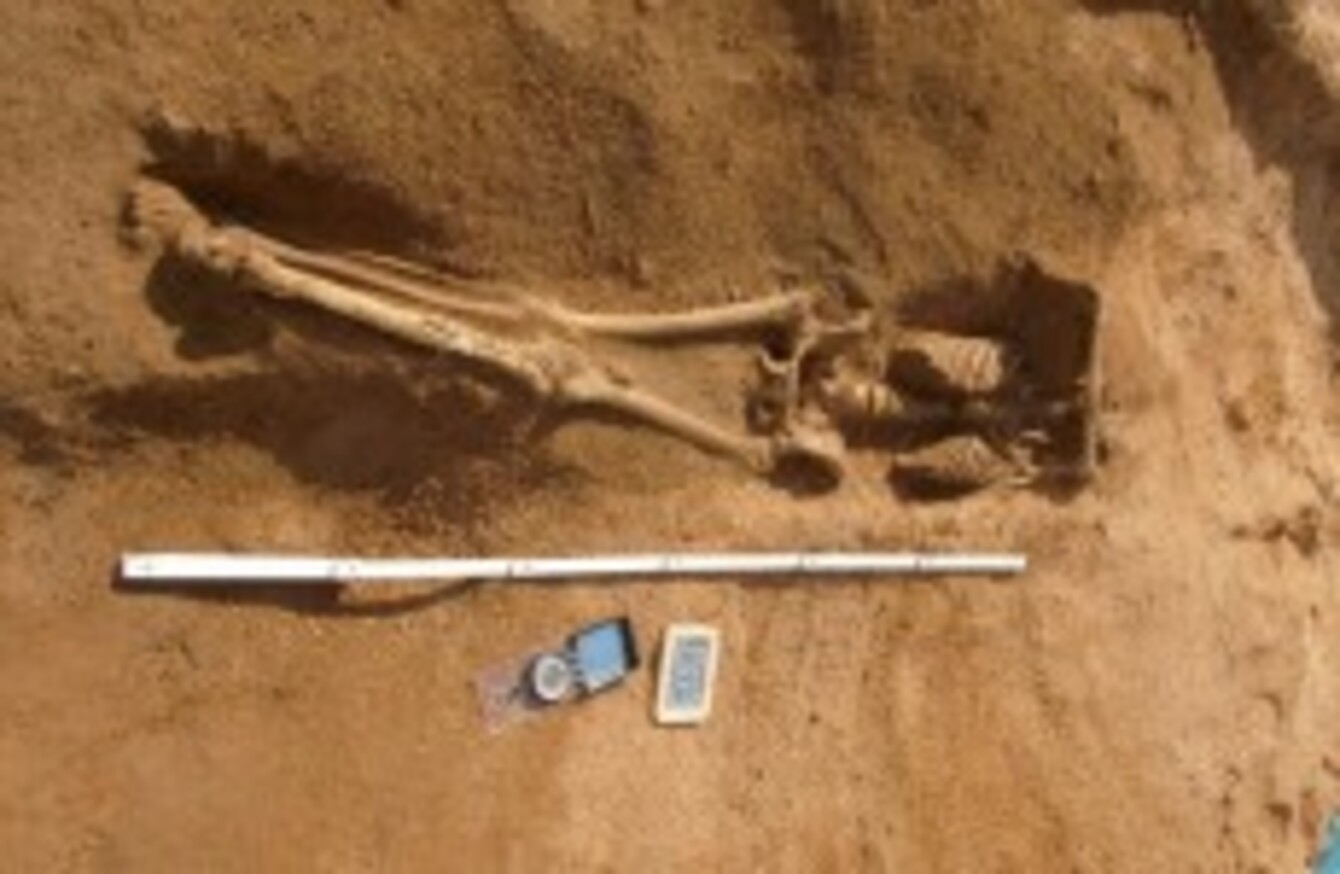 Image: Trinity College Dublin
Image: Trinity College Dublin
OVER 150 SKELETONS found in Portugal belonged to African slaves, Trinity College Dublin researchers say.
Recent rescue excavations by a Portuguese team at an underground car park in the town of Valle da Gafaria revealed a sinkhole, which incorporated a former burial site outside the medieval walls of the city.
The skeletal remains were meticulously removed before subsequent state-of-the-art anthropological and genetic analyses were conducted.
"These genetic analyses revealed an affinity to West African or Bantu-speaking (Central to Southern African) populations in some of the DNA samples, which is in agreement with what is expected from historical records, and with some of the archaeological elements that suggested African ancestry," said Dr Daniel Bradley, Professor of Population Genetics in the School of Genetics and Microbiology at TCD.
The research team believe that around one third of the skeletons were from under-18s and that only 3% were from people aged 30 or more.
The identification of African characteristics was based on the assessment of traits such as the shape and measurements of the eye orbits and nasal cavity, and the assessment of dental traits such as tooth filing common in African people in that time.
"Many of the skeletons were found in uncommon burial positions indicating that the slaves had their limbs tied to their necks or in other cases both hands tied to their backs. In other cases the hands were placed in strand position in the front.
"These burial positions provide us with a detailed and disturbing glimpse into the early period of the European African slave trade," added Dr Ron Pinhasi, Associate Professor in the Earth Institute and School of Archaeology, University College Dublin.
It's believed that many slaves arrived in the Portuguese port of Lagos in the 15th century.
The paper has been printed in the international journal Scientific Reports.