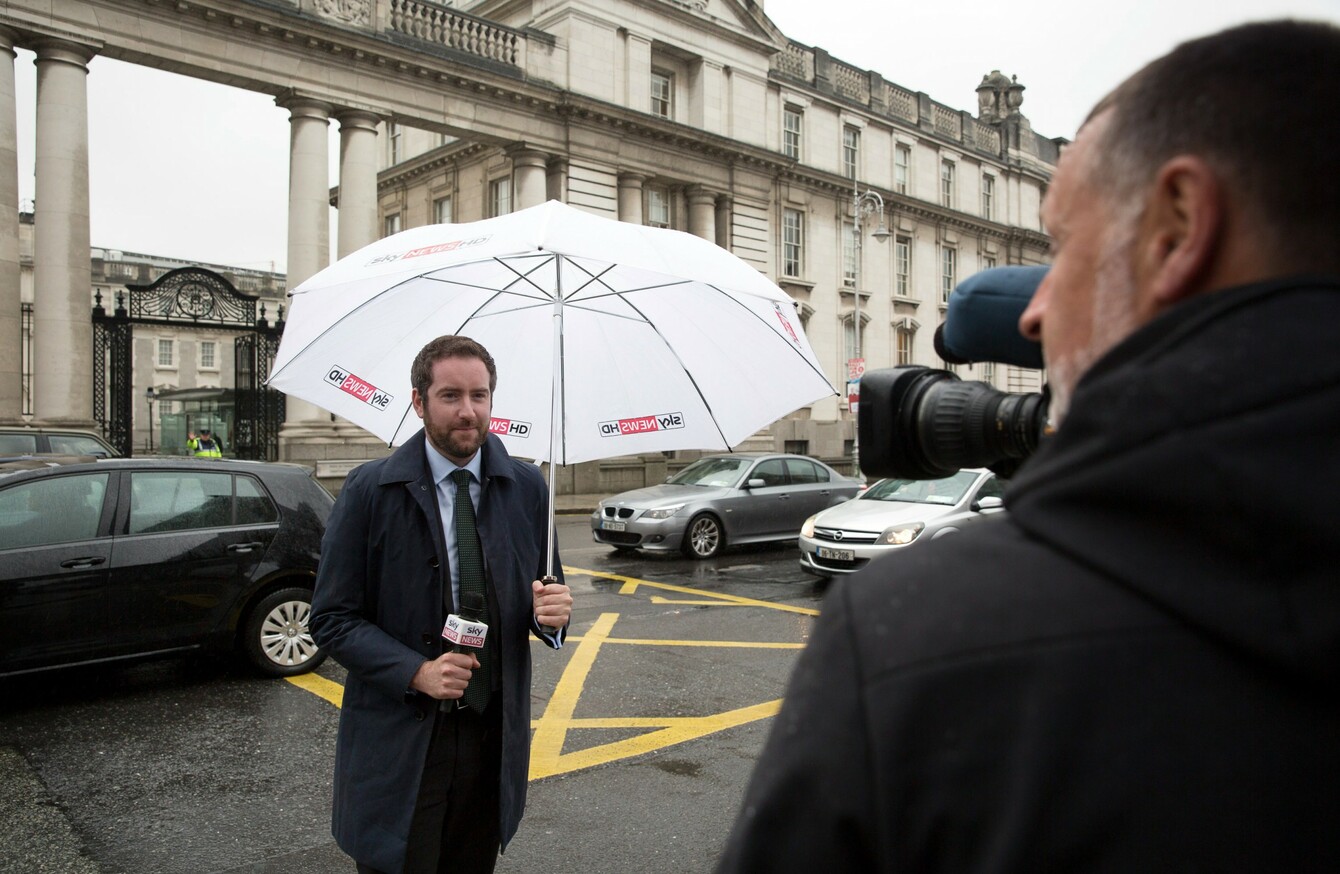 Image: Paul Sharp
Image: Paul Sharp
SKY NEWS IS to open a Dublin office this September as it looks to strengthen its coverage of the country.
Darren McCaffrey, currently a UK Political correspondent at Sky, will become Dublin correspondent this September and will be permanently based in the capital alongside a dedicated crew to cover Irish breaking news stories as they unfold.
The bureau will be based on the company's office on Burlington Road in Dublin 4, where around 750 Sky staff already work.
Head of Sky News John Ryley told TheJournal.ie that the decision began to be made immediately after the Brexit result last June.
"The precise point of opening the bureau is that the referendum changed an awful lot of things.
"After the result, I wrote a note to my senior staff of about 20 things that had changed after the referendum. Part of that was our relationship with Ireland.
"Over the last 11 years since I became head of Sky News, we've opened three or four bureaus because I think people are a little more curious about the world.
It made no sense that we had bureaus in San Francisco or Beijing but not Dublin.
The Dublin office will supply content for Sky's TV and radio networks, as well as its digital offerings. It will be supported by Sky News' long-standing Ireland Correspondent, David Blevins who is based in Belfast.
Ryley says it will be more "on the pulse" of what is happening in Ireland and will see a focus on politics, science and business.
Originally from Fermanagh, Darren McCaffrey has been with Sky News for eight years and has covered politics for the past seven, including a stint in Brussels post the Brexit result.
He told TheJournal.ie that he is excited to start the role.
"Being from Ireland, these kind of opportunities don't come up very often.
"Brexit is going to be an overriding story, but we'll cover everything.
"I will be covering everything that happens. Politics is my background, but it's not going to just be that."