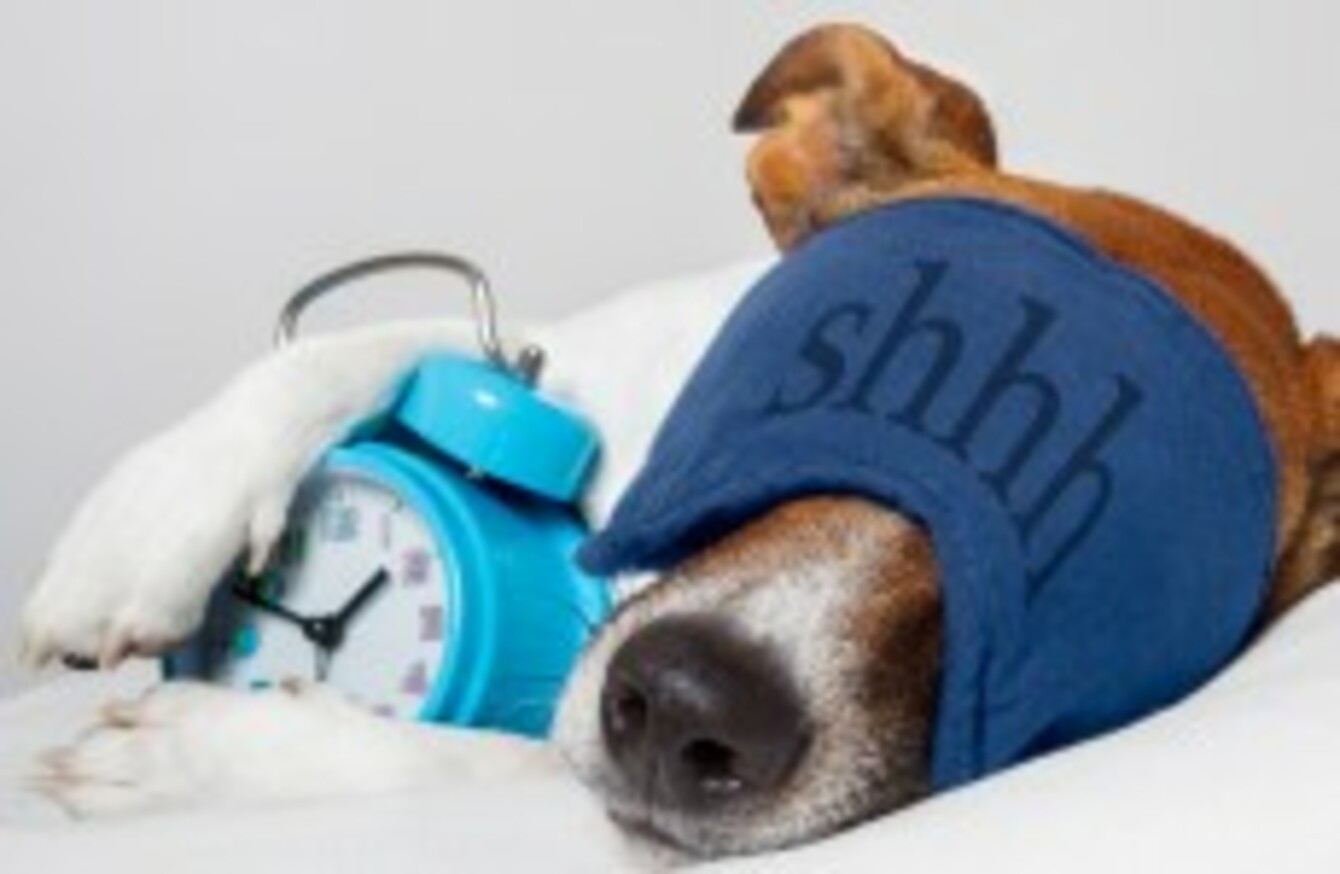 Let sleeping dogs lie (or else they won't be able to remember the new tricks you've taught them).
Let sleeping dogs lie (or else they won't be able to remember the new tricks you've taught them).
THAT MANTRA THAT your mother used to roar at you about needing a good night's sleep after school.
Well, Irish mammies are always right, aren't they?
Scientists are finally able to explain the physical process behind the commonly-held belief that a good night's sleep is key to the brain's ability to store new information.
In a recent study, a team of scientists witnessed – and examined in close detail – the process for the first time ever.
Researchers found that minuscule connections between brain cells, known as dendritic spines, grow more quickly when the body is well-rested.
The study, carried out by researchers at NYU Langone Medical Center and published in Science, used mice that were taught to balance on a spinning rod.
Using special laser-scanning microscopes, scientists witnessed that these dendritic spines began to grow soon after the mice learned this new activity.
The mice were separated into two groups; one that practised on the rod and then slept for seven hours and another that practised but then stayed awake for the same amount of time.
The sleep-deprived group experienced difficulty in getting to grips with balancing on the rod, and the growth of dendritic spines was slow compared to the well-rested mice.
"We've known for a long time that sleep plays an important role in learning and memory," senior investigator Wen-Biao Gan PhD said. "If you don't sleep well you won't learn well.
Here we've shown how sleep helps neurons form very specific connections on dendritic branches that may facilitate long-term memory.
"We also show how different types of learning form synapses on different branches of the same neurons, suggesting that learning causes very specific structural changes in the brain… imagine a tree that grows leaves (spines) on one branch but not another branch; when we learn something new, it's like we're sprouting leaves on a specific branch."
Previous research had demonstrated that we recall memories learned during the day during deep (slow-wave) sleep, when rapid eye movement and dreaming stops.