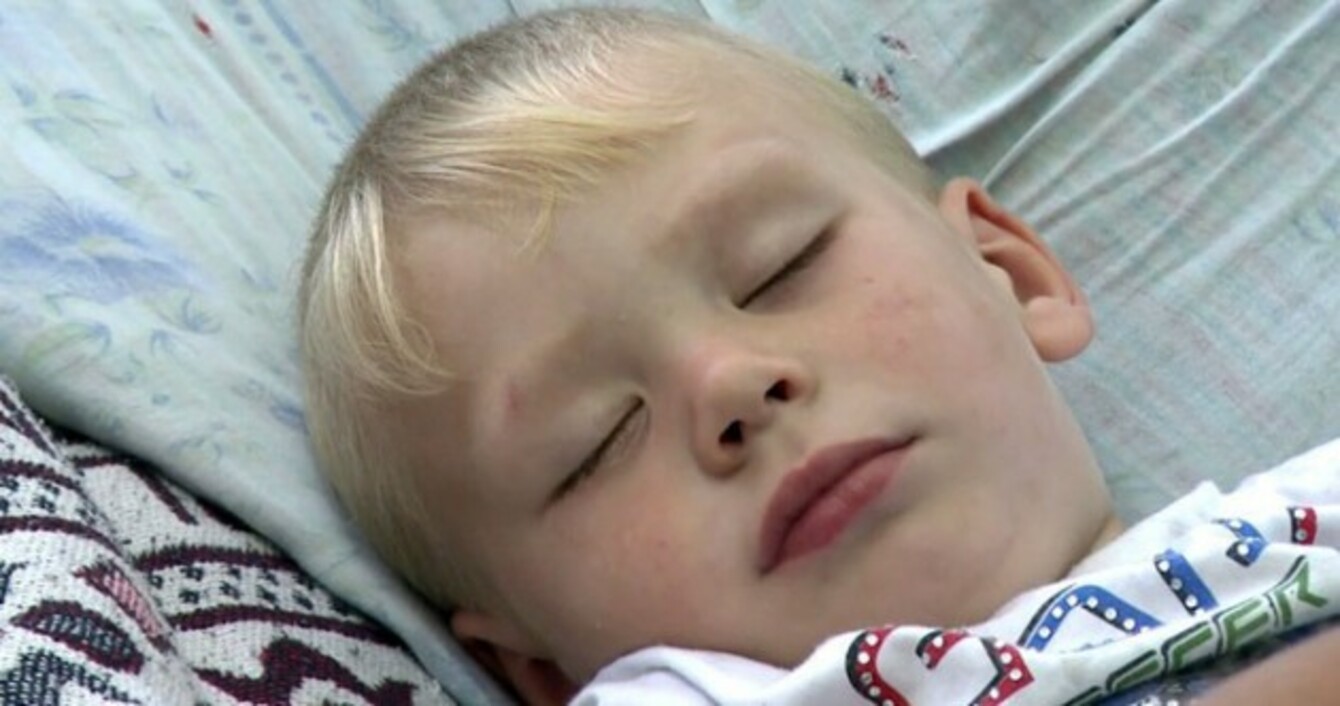 Image: RT screengrab
Image: RT screengrab
NEW CASES OF the mysterious disorder known as 'Sleepy Hollow' are being reported in a the Kazakhstani village of Kalachi.
RT.com reports that every tenth villager – children included – has has been affected; mysteriously falling asleep in broad daylight, with some not waking for days.
In a report in the English-language Siberian Times last year, milkmaid Marina Felk described how it felt…
"I was milking cows, as usual, early in the morning, and fell asleep. I remember nothing at all, only that when I came round I was in a hospital ward, and the nurses smiled and me, and said: 'Welcome back sleeping princess, you've finally woken up'.
'What else do I remember? Nothing. I slept for two days and two nights.
"The women in my ward said that I tried to wake up several times, saying I urgently needed to milk my cows."
A local official told the Russian Interfax agency the "ninth wave" of the disease was under way, according to RT's report.
"Yesterday [Sunday] two people – a man and a woman – became sick. Since the outbreak of the disease 120 people have fallen ill."
The official, Amanbek Kalzhanov, said the situation was under control. Another official said most the villages inhabitants had agreed to move to another area.
Dozens of experts have visited the area to try and work out what's causing the mystery disorder, according to an update on the situation in the Siberian Times last month.
One scientist claimed last month that radon gas from a Soviet-era uranium mine nearby was to blame – but that theory was dismissed by radiation expert.
Director of Kazakhstan's National Nuclear Centre's Radiation Safety and Ecology Institute Sergei Lukashenko said he was positive radon wasn't a factor.
"Carbon monoxide is definitely a factor, but I can't tell you whether this is the main and vital factor.
"The question is why it does not go away. We have some suspicions as the village has a peculiar location and weather patterns frequently force chimney smoke to go down instead of up."
It's reported the problem first emerged as far back as 2010, but that the number of cases really began to accelerate in 2013.
People affected often become dizzy, and have problems with balance and memory.
RT reports that people suffering from the sleeping disorder have been diagnosed with a range of diseases. Children have been treated for toxic encephalopathy (a brain malfunction), while adults have been diagnosed with strokes.
After days in hospital, they usually return to normal – until the symptoms develop again.
Mass psychosis has been put forward as a possible explanation by some doctors.
Source: RT Documentary/YouTube