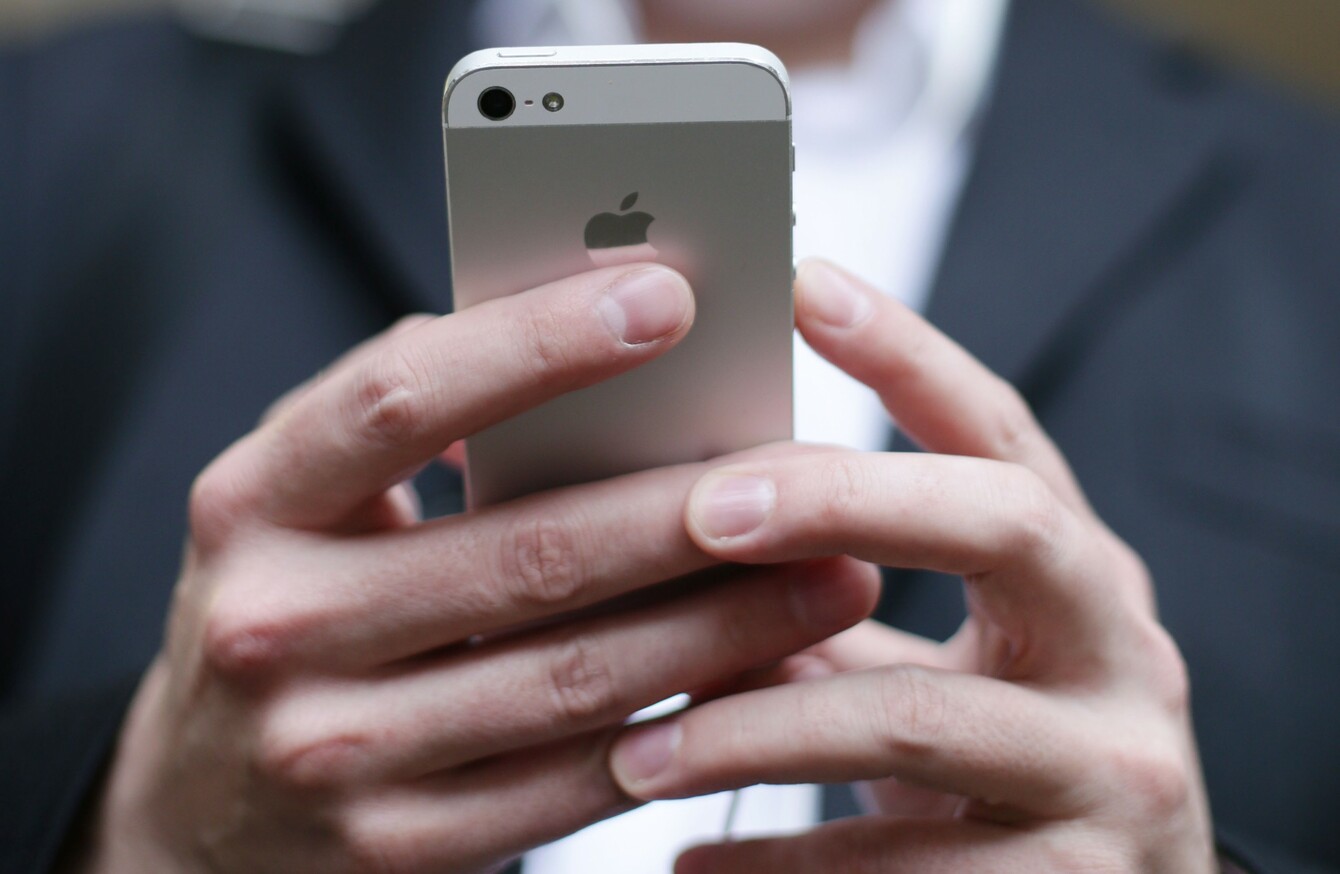 Image: Yui Mok/PA
Image: Yui Mok/PA
AT THIS POINT, all of us know the basic swipe and tap gestures needed to use and navigate our smartphones.
But beyond that, there are a whole host of other gestures and ideas that you might not be familiar with. Some are specific to apps themselves while others can be used across the board.
Here are a few to get you started.
All (iOS and Android)
- Both iOS and Android have a zoom-in option available to users. Going into Settings (> General) > Accessibility > Zoom/Magnification Gestures to activate it. Depending on which one you use, it's activated by tapping the screen three times with one finger, or double-tap with three fingers.
- On Google Maps, if you double-tap on the screen, you zoom in. However, what you might not know is if you continue holding down after the second tap, you can continue zooming in and out by swiping your finger up and down.
- When you're typing, holding down on a specific key will bring up alternative characters (For example, holding down 'i' will bring up extra characters like 'í').
- On Snapchat, if you're recording a video, you can zoom in and out by swiping up and down.
- On Apple and Google Photos, you can select multiple photos by pressing select/holding down on one photo and dragging your finger over them. Handy if you need to bulk-delete photos.
iOS
- If you own an iPhone 6s or 7, force pressing the spacebar when typing lets you move it around. Easier than trying to tap or drag the pointer around.
- When you're in an app, you can go back one screen by swiping right.
- You can have text read out to you anytime if you set it up. Go into Settings > General > Accessibility > Speech and activate Speak Screen. Now if you swipe down with two features, a floating control panel will appear where you can play/pause or adjust the reading speed.
- While not strictly a gesture (but handy to know), triple-clicking the home screen will bring up a list of accessibility shortcuts.
- In Photos, when you're viewing a photo, you can just swipe down to minimise it instead of pressing the back button.
- If you've scrolled too far down a screen, tapping the top of the screen – where the time is – will bring you back to the top.
- If you're using the calculator, swiping will act as a backspace option.
- One that has been around for a while, shaking your phone when you're typing will let you undo your last action.
#Open journalism No news is bad news Support The Journal

Your contributions will help us continue to deliver the stories that are important to you

Support us now
Android
- You know how swiping down from the top brings up notifications and another swipe down shows you quick settings? Well, you can access quick settings immediately by swiping down with two fingers.
- On notifications, long-pressing a notification will bring up extra options. For example, long-pressing a Gmail notification will let you change notification preferences.
- On Google Keyboard, holding down on the return button (the green button on the bottom right-hand corner) will give you the option to go into one-handed mode.
- If you're having problems with your phone because of an app you installed, you can reboot to safe mode. Hold down the power button but instead of tapping Power Off, hold down until a safe mode option appears.
- On some versions of Android, holding down on the home button will bring up Now on Tap, which scans the screen and brings up search results based on it.
- If you're using Chrome, swiping down from the address bar will bring up all the tabs you have opened. Alternatively, swiping left or right on the address bar will let you navigate between tabs.