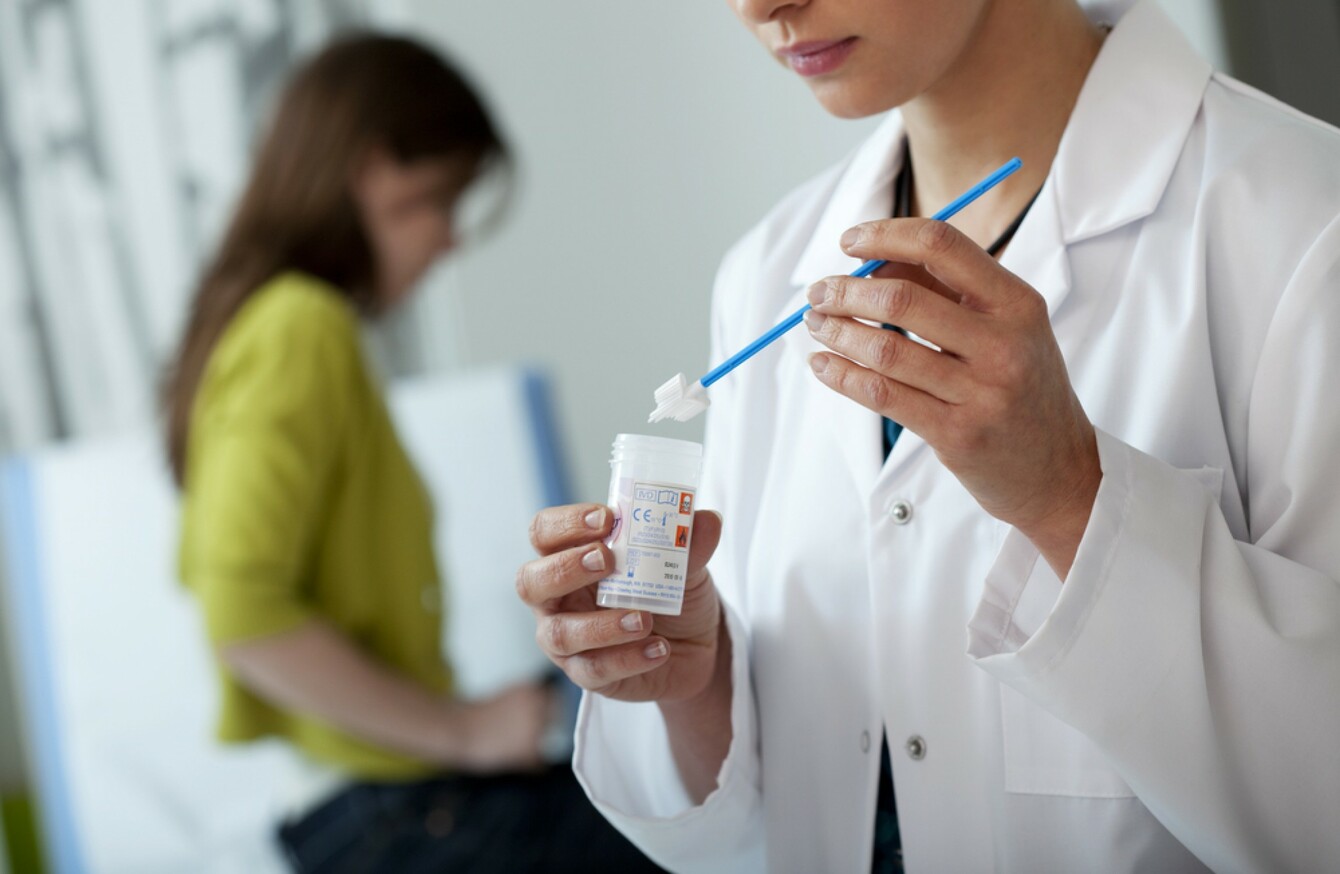 Hiqa says a a change in testing procedure could also save money.
Image: Shutterstock/Image Point Fr
Hiqa says a a change in testing procedure could also save money.
Image: Shutterstock/Image Point Fr
IRISH WOMEN MAY have to take fewer smear tests after Hiqa recommended a change to how cervical cancer is screened.
At present, cells from the cervix are tested for precancerous abnormalities with women advised to have the test every three years.
But the Health Information and Quality Authority (Hiqa) is now recommending that Ireland's National Cervical Screening Programme conduct a test for HPV first instead, a practice that would be repeated only every five years.
Hiqa points out that HPV is associated with almost all cervical precancerous abnormalities and invasive cervical cancers.
Should the HPV test come back positive, then the same sample would be tested for abnormalities using the current method.
The sample itself would be collected in the same way so the woman's screening experience would not change apart from it being less frequent. The same sample would be used for both tests.
"Compared with the current screening strategy, primary HPV screening is a better test which allows all women who participate in cervical screening to become aware of their current HPV status and those who are at higher risk of cervical cancer to be picked up earlier," Hiqa's deputy chief executive Dr Máirín Ryan said today.
Where a woman is found to be HPV-positive following primary HPV screening, a follow-up test using liquid-based cytology will be carried out on that same sample to inspect for cellular abnormalities. If any abnormalities are detected, a more detailed examination of the cervix (colposcopy) is needed. Women with a negative HPV test can be reassured that they are at very low risk of developing precancerous abnormalities in the next five years. For this reason, we advise that the interval between screenings can be increased to every five years for those currently being screened three-yearly.
HPV
HPV is a common sexually transmitted infection with certain strains of the virus linked to cervical cancer after persistent infections.
An immunisation programme is in operation for girls in schools but the vaccine does not vaccinate against all strains of the virus. Because of that, Hiqa says that women who are vaccinated should still attend for screenings.
Next year, the first women vaccinated against HPV 16 and HPV 18 as part of the national school-based immunisation programme will become eligible for Cervical Check, National Cervical Screening Programme.
As well as reducing the frequency with which women would be required to attend for screenings, Hiqa estimates that the testing change could save the Cervical Check programme up to €35 million for the eight-year period from 2018 to 2025.