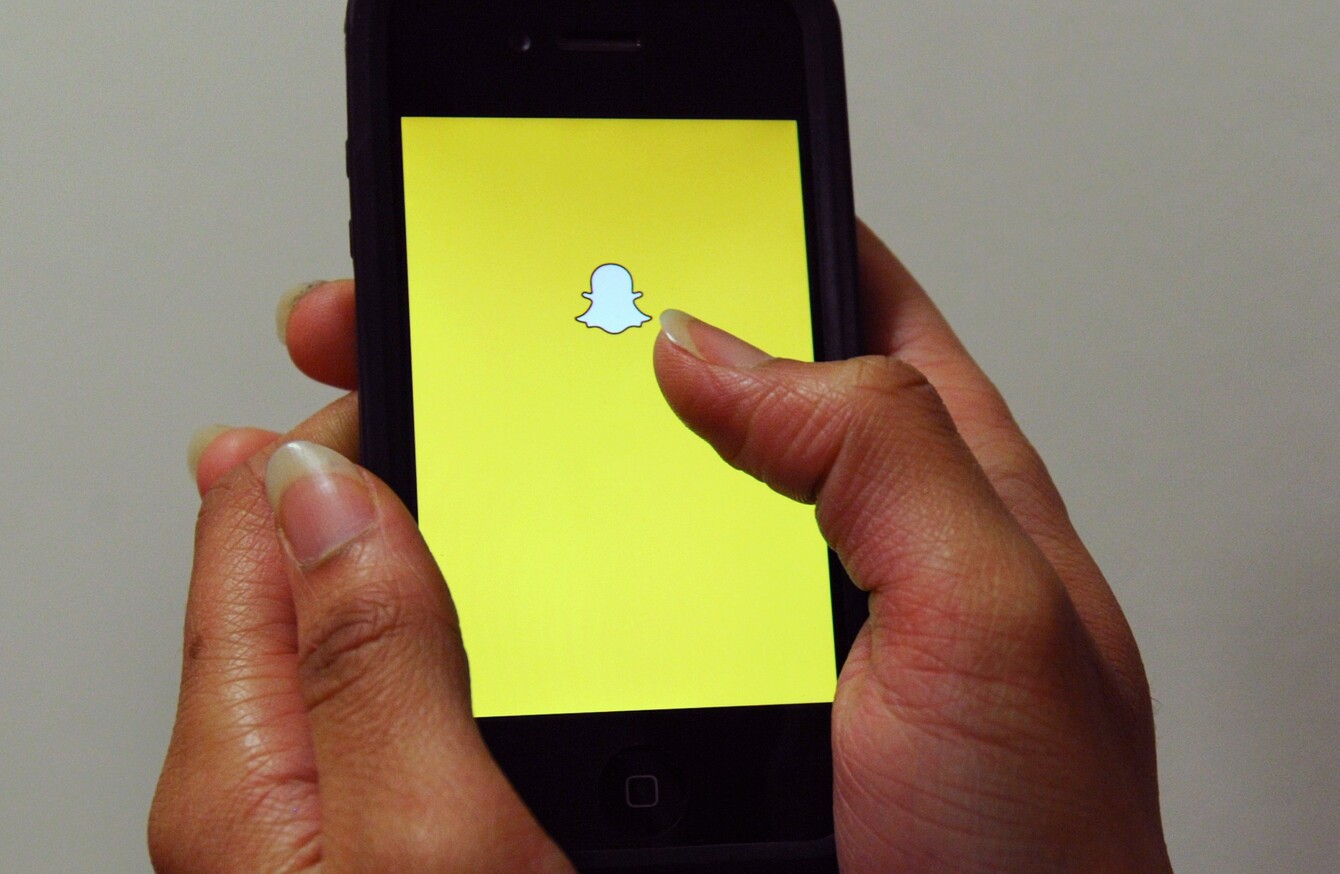 Image: Lauren Hurley/PA Wire
Image: Lauren Hurley/PA Wire
SNAPCHAT HAS BEEN making changes to its app recently, the introduction of Memories is one of the biggest it has made since it allows people to upload images, but it's also thinking about what else it can do with ads.
A patent published by the US Patent and Trademark office recently details a method where the app could recognise objects in a users' snap and serve them branded filters and ads related to it.
The patent was first spotted by Business Insider, which said the patent was first filed in January 2015.
In the example provided by the patent, a user could take a photo of the Empire State Building in New York. The app would recognise the landmark and when the user is swiping through filters, it would offer them a filter featuring King Kong, hanging off the skyscraper.
Another example would be taking a photo of a coffee and receiving a coupon that could be redeemed in-store.
Snapchat already offers filters based on location, which can be general or an ad for something like a product or event. Users can submit their own creations for free while businesses and events must pay if they want to see their logo or trademarks appear in a specific area.
As it's a patent, there's no guarantee that such an idea would ever see the light of day – some companies file them as a way to prevent rivals from creating them – but it does show the kind of direction Snapchat thinks ads will go in it and similar apps.
The company plan to increase its revenue significantly and leaked slides from earlier this year suggested the company wants to increase its revenue from $59 million in 2015 to between $250 million and $350 million in 2016.